Gambling can be an exciting and enjoyable pastime, but practicing some caution and responsibility is crucial. To gamble responsibly, one must know the hazards, set limits, and exercise restraint.
And this is critical, especially for gamblers looking to explore new crypto casino sites, which are surprisingly so many today. Many gamblers also find themselves confused about the type of wallet to use in crypto casinos, exposing them further to unwise and costly decisions.
But while the options of crypto wallets are endless, it pays to familiarize yourself with crucial information like the Metamask casino guide if you want to use Metamask as your chosen wallet.
Otherwise, here are the essential tips for navigating responsible gambling.
Knowing the Risks
Knowing the possible risks involved in gambling is key. Always consider gambling a form of entertainment instead of a technique to generate money.
It's critical to recognize that winning is never assured and that the house typically has the advantage. You can approach gambling positively by being aware of these realities.
Set a Budget
Setting and maintaining a budget is one of the most important components of responsible gaming. Always decide how much money you can afford to lose and stick to it. Even when you find yourself losing, don't convince yourself that it will get better if you spend more. Gambling can be unfair, and no matter how often you try your luck, you will lose at some point.
Time Management
Time management is just as crucial as budgeting. Set aside time for gambling sessions, and stick to it. This will help you balance gambling and other aspects of your life perfectly. If you don't stick to the set time, you may jeopardize your other personal affairs.
Know the Games
Spend some time learning the rules and tactics of the games before you place any wagers. There are different odds, rules, and possible outcomes for every game. By becoming familiar with them, you may make more educated decisions and improve your chances of success.
Don't chase after losses
Chasing losses is one of the most frequent errors made by gamblers. It's critical to acknowledge that losses are a part of the game and to refrain from attempting a rapid recovery. Pursuing losses might result in unwise choices that result in even bigger losses.
Recognize Gambling Signs of Addiction
Knowing the symptoms of gambling addiction is another aspect of responsible gaming. The notable signs may include mental anguish or excessive time and money spent gambling while ignoring personal and professional obligations.
It's crucial to seek help if you or someone you know exhibits symptoms of gambling addiction. Additionally, they might use support groups or helplines for responsible gambling.
Final Input
Responsible gambling is a no-brainer today, considering its big risks. But by being aware of the signs of addiction, making a budget, managing your time, and being familiar with the games, you can make the best out of the experience.
In addition, never risk more than you can afford to lose, and always prioritize fun over making money. Paying attention to these suggestions may improve your gambling experience and guarantee a secure and enjoyable betting adventure.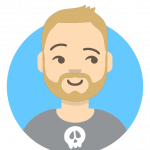 David Allen is a seasoned web content writer with a deep understanding of the online casino industry. With over a decade of experience, he has provided Ask-casino.com and various other platforms with insightful, reliable, and captivating content that resonates with both seasoned gamblers and newcomers alike. Hailing from Ontario, Canada, David brings a unique North American perspective to his articles, enriching them with local nuances and industry insights.
Outside of his professional endeavors, David is an avid gamer known in the digital realm as "lazywolf867". Whether he's spinning the slots or diving into a video game, David's passion for digital entertainment is evident. His work seamlessly blends his professional knowledge with personal experiences, ensuring readers get an authentic and informed viewpoint on all things casino.