Latest Updates on Online Sports Betting Laws and Regulations in US Oregon State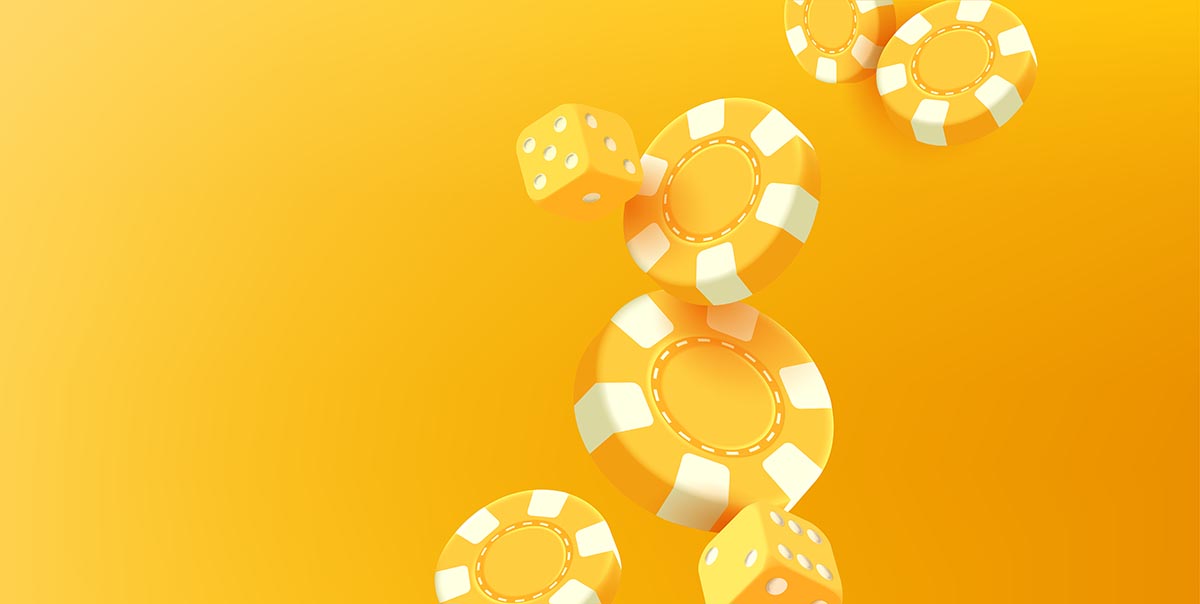 Oregon Online Sports Betting Laws and Regulations
Sports betting has become one of the most popular forms of online entertainment, providing a thrilling and exciting way to experience sports like never before. Oregon is no exception – with its thriving sports community and passion for all things athletic, it's no wonder that so many people are turning to virtual sportsbooks in order to try their hand at making some money on the outcome of sporting events. But what do you need to know about Oregon state laws and regulations when it comes to online sports betting? We've got you covered! In this article we'll explain everything you need to know about placing bets from within Oregon's borders, as well as how Oregon compares to other states when it comes to legalized sports betting.
What You Need To Know About Placing Bets From Within The State Of Oregon
It goes without saying that gambling laws vary from state-to-state, so if you live in or plan on visiting (or even just passing through) Oregon its important that you understand your rights and responsibilities when it comes time place wagers. Luckily, there are plenty of resources available both offline and online which can help guide you through the process. Here's an overview of what you should keep in mind:
Overview Of Gambling Laws In Oregon
Oregon Sports Betting Laws
Oregon has a long and storied history with gambling, having first legalized some forms of it in 1933. Since then, the state has seen several changes to its laws and regulations surrounding wagering. As of 2021, Oregon is one of only a handful of states that allow for online sports betting within their borders. This article will provide an overview of Oregon's gambling laws as they relate to sports betting.
Legal Age To Gamble In Oregon?
In Oregon, you must be at least 21 years old to legally gamble or place bets on sporting events. All operators offering services within the state are required to verify customers' age before allowing them to wager on any sporting event.
Regulation Of Online Gambling In Oregon
Online sports betting in Oregon is regulated by the Oregon Lottery Commission, which oversees both in-person and remote gaming activities throughout the state. The commission also makes sure that all operators adhere to strict security protocols when handling customer data and account information. Additionally, all registered operators are subject to regular audits and inspections from the commission to ensure compliance with applicable laws and regulations. With these safeguards in place, bettors can rest assured that their money is safe when engaging in online sports betting in Oregon.
With this comprehensive look into legal gambling in the Beaver State complete, we'll now turn our attention towards types of legal sports betting available within its borders…
Types Of Legal Sports Betting In Oregon
Oregon sports betting is a vibrant industry that provides local residents with plenty of options for gambling. With the Oregon Lottery operating Scoreboard, the only legal online betting platform in the state, there are numerous ways to bet on your favorite teams and events. In this section, we will take a look at the different types of legal sports betting available in Oregon.
Scoreboard: Legal Online Sports Betting
The Oregon Lottery launched its first mobile app in 2019 as part of their Scoreboard product line — giving players their own personal account they can use to place bets through the app or website. Players can register an account using any major credit card – Visa, MasterCard, Discover, American Express – and funds deposited into those accounts become eligible for wagers on all kinds of sporting events including college and professional leagues such as the NFL, NBA, MLB and more. The Oregon Lottery also offers parlay bets which allow bettors to pick multiple outcomes from one game with higher payouts when successful.
Retail Sportsbooks
In addition to online betting platforms like Scoreboard, retail sportsbook locations have opened across Oregon due to legislation passed by voters in 2019. These brick-and-mortar casinos offer customers traditional sportsbook features such as point spread lines and moneylines along with live wagering kiosks where you can make last minute bets before games start. Many of these casinos also provide exclusive promotions for members who sign up or spend certain amounts while playing at these establishments.
Parlay cards are another popular option among sports fans looking to get involved in retail sports betting in Oregon. Parlay cards give players several chances to win big without having to invest large sums of money upfront; instead they simply purchase a pre-filled card from participating retailers and mark off their selections hoping for a winning combination after each game has been played out. This gives players both convenience and flexibility when it comes time to place their bets on upcoming matches or tournaments – no matter what kind of sport they may be interested in wagering on!
Sports betting enthusiasts now have access to a wide variety of outlets for placing wagers on their favorite teams and events regardless if they're ready to go online or visit a physical location nearby. To find out more about how you can safely engage in legal sports betting within the state boundaries of Oregon, read our next section about online sportsbooks and mobile apps available here.
Legal Status of Online Sports Betting in Oregon
Oregon is one of the few states that has legalized online sports betting. The state launched its mobile sportsbook app, Scoreboard, on October 16th 2019 and since then, it has become a popular destination for bettors. With this new app, users can wager on NFL games, NBA matchups and more right from their phones or tablets. It's safe to say that online sports betting is here to stay in Oregon.
Sportsbooks Available in Oregon
Currently, there are three major operators available to punters living in the Beaver State: DraftKings Sportsbook, FanDuel Sportsbook and PointsBet Sportsbook. All these sites offer great odds on sporting events across all major leagues – including NFL football, college basketball and Soccer matches. Each site also offers various promotions such as welcome bonuses for newcomers, daily free bets and money back specials when your pick loses by a small margin.
The user-experience at each of these platforms is top notch; they feature slick interfaces, helpful customer support teams and secure payment options so you know your funds are always safe with them. Plus with all the data analysis tools like live tracking and stats pages provided by each bookmaker, you can make informed decisions before placing any bets.
With plenty of legal options available for those looking to get into online sports betting in Oregon, now is an ideal time to join the action! Ready to find out what licensing requirements apply to operators? Let's take a look…
Licensing Requirements For Operators
In Oregon, operators must meet certain licensing requirements in order to offer online sports betting. To ensure a safe and regulated marketplace for bettors, the Oregon Lottery has issued several guidelines that all sites must adhere to:
List of Licensing Requirements
All gambling activities must be conducted within the state borders.
Operators must submit their financial statements each quarter to demonstrate they have enough funds to cover bets placed on their platforms.
All wagers accepted by an operator must be reported promptly and accurately to the Oregon Lottery Commission's Sports Wagering Database (SWD).
Operating without a license is punishable under Oregon law and can result in hefty fines or even jail time. Additionally, any site found guilty of failing to comply with regulations set forth by the OLCC may face harsh penalties such as cease-and-desist orders or suspension of operations. Furthermore, if an operator fails to report accurate information about its gaming activity then it could receive a warning from regulators or lose its ability operate in the state altogether.
It is also important for potential operators in Oregon to understand the rules around taxation on winnings from sports betting before launching their business ventures here.
Taxation on Winnings from Sports Betting
Oregon has a relatively straightforward approach to taxation on winnings from sports betting. Bettors must declare all their gambling earnings when filing taxes, and may be liable for income tax depending on the amount won. Below is an overview of Oregon's regulations in this regard:
Taxable?
Rate
Exemptions
Yes
5%
Wins below $600 are exempt
Wins below $1,200 require no withholding but still need to be reported
For wagers placed online with licensed operators, any wins over $600 will have state tax withheld at the rate of 5%, per IRS Regulations. This means that bettors should expect to pay taxes on any large sums they collect through internet gambling sites. However, smaller wins can typically be kept tax-free as long as they're properly reported. If you plan to place bets online, it's important to keep accurate records so you can accurately report your winnings come tax time.
It's also worth noting that residents who live close enough to border states may find themselves subject to different taxation laws if they choose to bet across state lines. Before placing any wagers outside of Oregon, make sure you understand the applicable taxes and reporting requirements in both jurisdictions.
When it comes to taxation of sports betting winnings, Oregon makes things simple by having one flat rate with generous exemptions for small prizes. As long as bettors are diligent about keeping track of their activity and reporting their earnings correctly, there shouldn't be too many problems here. With that said, let's take a look at the legal age required to participate in Oregon sports betting.
Legal Age To Participate In Oregon Sports Betting
When it comes to legal sports betting in Oregon, the minimum age for participation is 18 years old. This means that anyone below this age cannot legally participate in any form of sports wagering. It is important for players to be aware of the rules and regulations surrounding gambling so they can avoid breaking state law or putting themselves at risk financially.
Here are 4 key points you should remember when participating in online sports betting in Oregon:
All participants must be 18 years or older.
You may not bet on any event involving a college team from within the state of Oregon.
Online casinos and other gaming sites have their own set of terms and conditions which must be followed by all users who wish to take part in their activities.
Know your limits; never put more money into a bet than you're willing to lose without seeking help first if necessary.
Oregon also requires operators offering online sports betting services to display certain advertising messages regarding responsible gaming practices as well as information about problem gambling resources available nearby customers' location.
Advertising Rules For Sports Betting Operators
Operators providing online sports betting services must adhere to specific advertising restrictions laid out by the state's lottery commission, such as prohibiting false or deceptive claims, discouraging underage play, and avoiding words like "free" when referring to deposit bonuses or promotions.
Conclusion
It is important for prospective players looking to engage in online sports betting activity in Oregon to understand the various laws and regulations governing such activity before getting started – including those related to age requirements as best practice for keeping safe while playing responsibly. With these tips in mind, one can confidently move forward with exploring this exciting world of digital entertainment!
Advertising Rules for Sports Betting Operators
Oregon state law requires sports betting operators to adhere to strict advertising guidelines. All advertisements pertaining to online sports wagering must be limited to informational and promotional purposes only. Advertising should not suggest that participation in online sports gambling is a sure-fire way of making money, or imply that players are guaranteed any type of winnings from their wagers. Any false or deceptive statements about the potential benefits of participating in online sports gambling are prohibited.
Operators must also ensure that all advertising content complies with Oregon's alcohol beverage control laws, which prohibit marketing activities related to alcoholic beverages during certain times and mediums. Additionally, operators cannot target minors or use any language or images deemed inappropriate by the Oregon Liquor Control Commission (OLCC).
Sports betting operators must also comply with federal regulations on advertising practices such as truth-in-advertising rules set forth by the Federal Trade Commission (FTC) and other applicable laws and regulations. By adhering to these standards, they can protect themselves from costly fines and legal action while providing an enjoyable experience for sports bettors across the Beaver State. With proper adherence to both state and federal regulations regarding advertising practices, Oregon's licensed sportsbook operators can provide a secure environment in which customers feel confident placing bets on their favorite teams and games. This confidence extends into responsible gambling measures taken by casinos throughout Oregon.
Responsible Gambling Measures
Oregon takes responsible gambling seriously, and has implemented a variety of measures to ensure it is regulated in an effective manner. The state's website provides detailed information about the many resources available for individuals who are looking for help with problem gambling.
To start, Oregon requires all online sportsbooks to provide customers with self-exclusion options as well as deposit limits and timeouts. This allows players to set their own boundaries when betting on sports, helping protect them from developing problem gambling habits. Additionally, operators must display links to sites like Gamblers Anonymous or other national helplines that offer support and advice to those dealing with addiction issues.
The table below outlines the key responsible gambling measures currently enforced by the State of Oregon:
| Responsible Gambling Measures | Required Actions |
| --- | --- |
| Self-Exclusion Options | Must be provided |
| Deposit Limits | Must be set |
| Timeouts (Cool Off Period) | Must be enabled |
By providing these various tools and resources, Oregon ensures its citizens can approach their sports betting safely and responsibly. Although there are no specific laws regarding underage gambling yet, the state does expect operators to do everything possible to prevent minors from participating in any form of wagering activity within its jurisdiction. With this in mind, licensees must take precautions such as verifying age during registration procedures or using third party software solutions that detect fraudulent attempts at entering the site illegally.
Overall, Oregon has put together a comprehensive framework designed to encourage safe and secure online sports betting experiences throughout the state. It is up to individual license holders to adhere strictly to these regulations if they wish remain compliant and continue operating legally inside Oregon's borders. Moving forward, enforcement and penalties for failure comply will become increasingly more stringent over time.
Enforcement and Penalties
The Oregon State Legislature has given the Oregon Lottery Commission primary responsibility for enforcing gambling laws and regulations. The commission is empowered to investigate any violations of these rules and may impose penalties, including fines or suspension or revocation of a license. Additionally, criminal charges can be brought against anyone found in violation of the state's online sports betting law.
Oregon Law also provides local authorities with enforcement powers through their police departments. Localities are responsible for imposing civil penalties on those who violate any applicable regulations related to online sports wagering. Violations could result in misdemeanor offenses such as operating an unlicensed bookmaking business or allowing minors to place bets.
In addition to providing strict enforcement guidelines, Oregon also promotes responsible gaming by supporting organizations dedicated to preventing problem gambling behavior and helping those affected by it. These include services like Gamblers Anonymous, which provide education programs and one-on-one counseling sessions free of charge.
These measures demonstrate that Oregon takes its regulation seriously when it comes to safe and legal online sports wagering within its borders. To stay up-to-date on recent legislative developments regarding this topic, readers should check back regularly for updates from our team at Sports Betting Reviewer.
Update on Recent Legislative Developments
Oregon has been at the forefront of online sports betting in recent years, with several key legislative developments. In 2019, Senate Bill 553 was passed and signed into law, allowing for legal wagering through licensed operators. This bill also laid out regulations that state-licensed sportsbooks must abide by when offering online sports betting services to Oregonians. Furthermore, this legislation allowed for mobile/online platforms from both tribal casinos and commercial operators alike.
In 2020, House Bill 4038 became law which further solidified the framework for legalized sports betting within the Beaver State. It refined some existing provisions as well as introducing a handful of new ones; such as prohibiting 'in-play' wagers (bets placed while an event is already underway) and restricting bettors to only one account per operator. Additionally, HB4038 set the minimum age requirement to participate in legally sanctioned sporting activities at 18.
Online sports betting in Oregon is now firmly established as a safe and secure form of entertainment – with plenty of options available to those who want to get involved! Licensed operators provide punters with competitive lines, generous odds boosts & promotions plus additional features like live streaming capabilities. There's no better time than now to sign up and start enjoying all that the world of online sports betting has to offer!
Frequently Asked Questions
Are There Any Special Promotions Or Bonuses Offered By Online Sportsbooks In Oregon?
Sports betting in Oregon has become increasingly popular, and there are a number of online sportsbooks offering special promotions and bonuses to entice new players. In this article, we'll discuss the types of bonuses and promotions available on these sites, as well as some tips for finding the best deals out there.
When it comes to special promotions or bonuses offered by online sportsbooks in Oregon, you have quite a few options to choose from. Many online sportsbooks offer sign-up bonuses that give you free money when you make your first deposit. Other sites may also offer reload bonuses, which reward customers for making additional deposits over time. Some sites even offer no-deposit bonuses that allow users to play without having to put any money down up front.
In addition to the traditional bonus offerings available at most online sportsbook websites, many Oregon-based operators have begun introducing their own unique promotional offers. For example, some operators have started offering cashback programs that provide refunds if specific wagering conditions are met within a certain timeframe. Others might provide discounts on bets made during peak hours or loyalty rewards points redeemable for goods or services at partner retailers.
Regardless of whether you're looking for sign-up bonuses or other more creative incentives, it's important to shop around and compare different offers before deciding where to place your bets. Doing so can help ensure you get the maximum value from your investment while giving yourself an edge over other bettors in the process!
Are Winnings From Sports Betting Subject To Taxes In Other States?
Sports betting is a fun and exciting way to make some extra money. But, if you're not careful, taxes can quickly eat away at your winnings. So it's important for bettors to know the tax laws of the states in which they place bets. Are winnings from sports betting subject to taxes in other states? Let's take a closer look.
In many cases, yes: winnings from sports betting are taxable income by law. Generally speaking, whether or not you have to pay taxes on sports betting depends on where you live and where you placed the wager. Some jurisdictions require that all gambling gains be reported as taxable income, so no matter what state you're in – or even if you don't live in the US – any money won through gambling must be declared when filing your annual tax return.
But there is one exception: if the state in which you reside has legalized online sports betting and allows residents to participate, then taxation rules may differ depending on location-specific regulations. For example, certain states exempt gamblers who only engage in recreational activities such as social sports leagues or fantasy football contests from paying taxes on their winnings. Additionally, some states will allow individuals to deduct losses against their total earnings up to a certain amount each year. It's always best to check with an accountant or financial advisor before placing any wagers, just to make sure your bases are covered come tax time!
No matter what kind of gambler you are – recreational or professional – understanding how different jurisdictions treat sports betting is key for minimizing stress during tax season and avoiding complications down the road. Doing your research ahead of time can help ensure that all profits made off of legal sporting events remain yours instead of being cut into by Uncle Sam!
Is There A Way To Self-Exclude From Online Sportsbooks In Oregon?
Online sports betting has become increasingly popular in recent years, and many states have developed their own laws and regulations regarding the activity. The state of Oregon is no different when it comes to online sports betting, as they have put into place ways for citizens to self-exclude from online sportsbooks if needed. So what exactly does that mean?
What Does Self-Exclusion Mean?
Self-exclusion is a process by which someone voluntarily excludes themselves from gambling activities at all licensed establishments within the state. This means that should you decide to opt for this process, you won't be able to bet on any sporting events or play any other type of casino game at any legally sanctioned sites in Oregon. You would also need to notify all participating online sportsbooks that you wish to exclude yourself from them too. For example, if you're registered with an offshore bookmaker, they must be notified so they can take steps to ensure your account remains closed while you are excluded.
How Can I Self-Exclude From Online Sportsbooks In Oregon?
There are plenty of options available when it comes to self-excluding from online sportsbook operations located in the state of Oregon. All major operators will offer customers a way out via phone or email contact methods as well as through live chat services provided directly through the website itself. Additionally, there are numerous third-party organizations who provide assistance with problem gaming issues such as Gamblers Anonymous and other support groups like Gambling Therapy Helpline who can help those struggling with addiction seek professional help if necessary.
For individuals looking to avoid further problems related to their gambling habits, self-exclusion may be just what's needed. It provides users with an avenue away from potential harm and gives them peace of mind knowing they're doing something proactive towards ensuring their wellbeing moving forward. No matter why someone decides self-exclusion is right for them, it's important they know how best to go about taking advantage of the resources available in order to make sure everything goes smoothly during the process.
Is There A Limit On The Amount Of Money That Can Be Wagered On Sports?
Are you curious about the rules and regulations governing online sports betting in Oregon? One of the most important questions to ask is whether there are limits on how much money can be wagered on a single bet. Here, we'll take a closer look at this topic so you can make informed decisions when it comes to wagering on sporting events in the Beaver State.
When it comes to setting limits for yourself while gambling on sports, it's essential to know what your state allows. In Oregon, certain restrictions are in place that limit how much an individual can bet each day or week, as well as a total limit across all bets within any given month. The exact amount varies depending on which type of event they're betting on; however, those who want to stay above board should always stick with legal amounts allowed by the state.
Fortunately, if you find yourself needing help controlling your spending or avoiding overspending at an Oregon online casino, there are several options available. Self-exclusion programs allow individuals to voluntarily restrict their own access to online gambling sites and mobile apps based upon their personal situation. These tools provide additional support for those looking for assistance managing their budget and making sure they don't exceed their means when placing wagers.
No matter what kind of sporting event you plan to bet on in Oregon — from college football games to professional baseball matches — understanding the financial limits associated with these activities is critical before getting started. Make sure you understand both your own limitations and the laws set out by the state before diving into online sports betting.
Are There Any Online Sportsbooks Offering Live Streaming Of Sporting Events?
Are there any online sportsbooks offering live streaming of sporting events? If you're looking for an exciting way to experience the action, then you've come to the right place. Live streaming is becoming increasingly popular among sports betting fans as it allows them to watch their favorite games in real time without having to leave their home or office.
Fortunately, many top-rated sportsbooks now offer live streaming services that are easy to access and use. This means that bettors can keep up with all the latest developments from around the world on a single platform. Not only does this make watching your favorite matches much easier but it also provides great opportunities for making informed decisions about which teams and players are worth backing.
When choosing an online sportsbook for live streaming, it's important to look out for features such as high-definition video feeds, multiple camera angles and quick loading times so that you don't miss any of the action. Additionally, some sites may also provide additional bonus offers when signing up, including free bets or deposit bonuses. So be sure to weigh up all these factors before committing to one site over another.
With more and more online sportsbooks providing live streaming options, punters have never had more choice when it comes to experiencing their favorite sporting events firsthand – no matter where they are located!
Conclusion
Sports betting in Oregon is an exciting pastime with plenty of rules and regulations to follow. It's important to understand the laws in place before you start wagering, as well as any special promotions or bonuses offered by online sportsbooks in the state. Winnings from sports betting are subject to taxes both within and outside of Oregon, so make sure you're aware of this when placing bets.
Self-exclusion options also exist for players who need assistance managing their gambling activity, while there are limits on how much money can be wagered on sports at one time. Finally, some online sportsbooks offer live streaming of sporting events for added convenience and entertainment value. All these elements come together to create a safe, enjoyable environment for all types of bettors in the Beaver State.
If you're looking for a reliable source of up-to-date information about Oregon's online sports betting laws and regulations, look no further than SportsbookReviewsOnline – your go-to guide for everything related to sports betting!
Related Pages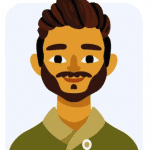 James Reynolds Johnson is a seasoned expert in the world of online casinos. With over 10 years of experience in the industry, James has a wealth of knowledge about the latest casino games, trends, and technologies. He has worked with some of the top online casinos in the world, providing expert analysis and advice on everything from game selection to payment methods. James is passionate about helping players find the best online casinos that offer fair games, excellent customer support, and generous bonuses. When he's not writing or researching, James enjoys playing blackjack and poker.