Gaming is often considered an entertainment activity more associated with men, however, despite this perception many women participate in gaming too. One sector of the gaming industry that has seen high growth in the last few years is casino gaming, and this market is expected to reach more than $224.1 billion US dollars by 2030.
Playing online casino games is popular with both sexes, with around 32 percent of surveyed women aged 35 to 54 reporting that they enjoy gambling. While casino gaming is still higher amongst men, certain games have a stronger female market.
We explore what motivates women to visit online casinos as well as which land-based venues they are likely to visit what games they most like to play, and who are the most influential female players in the casino gaming space:
What Motivates Women to Play Casino Games?
Many of the primary motivations for playing casino games are shared by both men and women. For example, both choose to log onto gaming sites as a way to relax, have fun, and avoid feelings of boredom.
Casino games are now easily accessible to players worldwide via smartphones and computers. More affordable, high-quality tech and access to reliable internet connections provides a much more seamless and immersive gaming experience than what was available a decade ago.
The social element to playing casino games is also a key motivator and it seems that this is a bigger driving factor for women than for men. Women look forward to visiting casino venues with friends or participating in live chats with other players on online games.
Gaming can be a convenient and fun way to fill social needs and the ability to play online helps players fit casino gaming into their busy lifestyles.
Casino Games Designed for Women
Casino game operators have taken notice of the increased demand for casino games from female audiences and have employed certain strategies to target their games directly to these players. Online bingo sites are often marketed more towards women; most accounts belong to female players.
But how do online bingo sites direct their games at these audiences? One method is targeted online and television advertising, using advertising tools they can ensure their ads display on social media sites and search engines for this demographic.
Once on the site, players will immediately notice that the brand colours, graphics and messaging is tailored to suit a more feminine audience. The site aims to create a warm, inviting feel that does not intimidate those new to such games.
As mentioned, socialisation is a key motivator for female casino gamers, and some of these sites' features help facilitate a welcoming sociable experience. For instance, bingo sites have chat rooms that allow players to communicate with others during gameplay, hype each other up and share their progress.
These chat rooms are moderated to remove any spam or trolling behaviour, helping to create a friendly and positive experience. Other social features can include online forums for discussing game tips and sharing button options for social media channels.
Slot games are also popular with women and come with many different themes. Some themed games are more tailored to this demographic, with slots including Fluffy Favourites Megaways, Cleopatra, Candy Dreams and Lucky Lady's Charm all popular with women gamers.
Women in Professional Poker Range
Another reason that casino gaming is becoming increasingly popular with women could be that professional female players are becoming more well known and influential, particularly in poker.
For example, United States player Vanessa Selbst is one of the most successful female poker players in history based on her live tournament winnings. Selbst was the first female to reach $10 million in tournament winnings and once took home more than $1 million afrom a single event.
Former poker pro Liv Boeree also made a name for herself due to her success at tournaments at the World Series of Poker and the European Poker Tour. Born in England, Boeree began her poker career on a live game show in 2005 and realising her abilities, started to enter professional tournaments around the world.
The player officially retired from poker in 2019 but remains one of the highest-ranking women in terms of total winnings in history. While many competitive sports and competitions have separate divisions for men and women, in poker there is no such divide and women often compete against men.
The successes of players like Vanessa Selbst and Liv Boeree is encouraging for other women interested in playing casino games like poker. While tournaments are still male dominated, the number of female entrants is on the rise.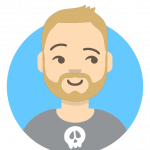 David Allen is a seasoned web content writer with a deep understanding of the online casino industry. With over a decade of experience, he has provided Ask-casino.com and various other platforms with insightful, reliable, and captivating content that resonates with both seasoned gamblers and newcomers alike. Hailing from Ontario, Canada, David brings a unique North American perspective to his articles, enriching them with local nuances and industry insights.
Outside of his professional endeavors, David is an avid gamer known in the digital realm as "lazywolf867". Whether he's spinning the slots or diving into a video game, David's passion for digital entertainment is evident. His work seamlessly blends his professional knowledge with personal experiences, ensuring readers get an authentic and informed viewpoint on all things casino.