Atlantic City is a popular tourist destination known for its luxurious casinos and hotels. However, not all accommodations in this bustling city are created equal. In fact, some hotels have received scathing reviews from their guests on TripAdvisor, citing issues such as bed bugs, absent staff, and cockroaches. These hotels don't just fall short of expectations; they are downright unpleasant to stay at.
This article aims to highlight the top five worst hotels in Atlantic City that you should avoid at all costs. We will provide an objective and detailed account of the issues that guests have faced at these hotels. Whether you're a seasoned traveler or a first-time visitor to Atlantic City, it's important to know which hotels to steer clear of to ensure a comfortable and enjoyable stay.
So, read on to find out which hotels to avoid when planning your next trip to Atlantic City.
Scathing Reviews
The scathing TripAdvisor reviews for the Knights Inn, Harrahs Resort, Eldorado Motor Inn, Ballys Atlantic City, and Sunset Inn paint a vivid picture of the abysmal conditions and poor customer service that guests have experienced at these worst hotels in Atlantic City.
Many guests have complained about dirty rooms, stained sheets, cockroaches, and bed bugs. Some guests have even reported absent staff and a lack of basic amenities like towels and phone service.
These reviews have undoubtedly had a negative impact on the reputation of these hotels and serve as a warning to future guests.
To deal with scathing reviews, hotel management must take a proactive approach to improving customer service and ensuring that their facilities meet the needs and expectations of their guests. This may involve investing in upgrades and renovations, hiring more attentive staff, and implementing better training programs for existing staff.
Additionally, hotel management should be responsive to guest complaints and take swift action to address any issues that arise.
By prioritizing the needs of their guests and being proactive in their approach to customer service, hotels can improve their reputation and attract more positive reviews in the future.
Top Gambling Destinations
One of the most attractive tourist destinations for gambling enthusiasts is located in Atlantic City. With some of the finest casinos in the US, the city offers a range of gambling options that cater to different preferences.
Scratch cards, for instance, are a fun way to try and earn some quick cash without having to drop too much. On the other hand, slot machines are some of the most lucrative games on the casino floor for both the players and the house. Additionally, the city's top casinos offer luxury options such as poolside nightclubs and spas, providing a complete entertainment experience for visitors.
While Atlantic City is undoubtedly a popular gambling destination, there are alternative destinations that offer unique experiences. Las Vegas, for instance, is another top destination that attracts millions of visitors each year. Although it can be dangerous in some areas, the city offers a wide range of gambling options, from classic table games to high-tech slot machines.
In addition, Las Vegas is renowned for its luxurious resorts and entertainment options, making it an ideal destination for those looking for a complete Vegas experience.
Scratch Cards and Slot Machines
Scratch cards and slot machines are some of the most sought-after games in the casino, with their simplicity and potential for substantial payouts. Scratch cards are an easy and fun way to try and earn some quick cash without having to drop too much money. They are essentially small cards that are covered in a thin layer of opaque material, which can be scratched off to reveal a hidden message or symbol. If the symbols match, the player wins a prize, with the payouts varying depending on the type of card and the amount bet.
Meanwhile, slot machines are some of the most lucrative games on the casino floor for both the players and the house. These machines come in a variety of shapes and sizes, with the most common being the classic three-reel slot machine. Players insert money into the machine and press a button or pull a lever to spin the reels. If the symbols on the reels match, the machine pays out a certain amount of money. The payouts for these machines can be substantial, with some machines offering progressive jackpots that can reach into the millions of dollars.
Additional Information
Located in New Jersey, the Top 5 Worst Hotels in Atlantic City were reviewed by a Casino.org Staff Writer and received scathing reviews from guests on TripAdvisor. While these hotels may be located close to popular attractions such as the boardwalk and casinos, their reputation for dirty rooms, bed bugs, and unprofessional service makes them a less than desirable option for travelers.
However, for those still seeking lodging in Atlantic City, there are alternative options available. Alternative lodging options include hotels such as the Borgata Hotel Casino & Spa, which boasts luxurious amenities such as a full-service spa and fitness center, and the Tropicana Casino & Resort, which offers over 2,000 rooms with ocean views and a variety of fine dining options. Additionally, vacation rentals and Airbnb options are also available for those seeking more privacy and a home-like atmosphere.
It is important for travelers to thoroughly research their lodging options before booking to ensure a comfortable and enjoyable stay in Atlantic City.
Frequently Asked Questions
What are some alternative hotels in Atlantic City that are recommended?
What are the top rated alternatives for hotels in Atlantic City that are budget friendly? Consider the Claridge – A Radisson Hotel, The Water Club at Borgata, and The Chelsea. These hotels offer great amenities and positive customer reviews.
Are there any safety concerns for tourists visiting Atlantic City's casinos?
Tourist safety is a top priority for Atlantic City's casinos, with police presence and security measures in place to ensure a safe environment. Crime rates have decreased in recent years, making it a safer destination for tourists.
What is the legal gambling age in Atlantic City?
When visiting Atlantic City, it is important for young adults to know the legal gambling age is 21 years old. To enjoy the casinos, bring a valid ID and avoid underage gambling. Tips for enjoying Atlantic City's casinos as a young adult can be found online.
Are there any popular non-gambling attractions in Atlantic City?
Atlantic City offers a range of non-gambling attractions, including top restaurants and beach activities. Cultural events and boardwalk attractions such as the Steel Pier and Absecon Lighthouse offer historical and entertainment options for visitors.
What is the best time of year to visit Atlantic City?
During the summer months, Atlantic City experiences warm temperatures averaging around 80°F, making it the best time to enjoy outdoor activities such as beach visits, boardwalk strolls, and water sports. A weather guide can help plan accordingly.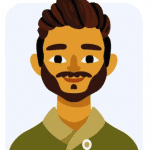 James Reynolds Johnson is a seasoned expert in the world of online casinos. With over 10 years of experience in the industry, James has a wealth of knowledge about the latest casino games, trends, and technologies. He has worked with some of the top online casinos in the world, providing expert analysis and advice on everything from game selection to payment methods. James is passionate about helping players find the best online casinos that offer fair games, excellent customer support, and generous bonuses. When he's not writing or researching, James enjoys playing blackjack and poker.