Can a person enter a casino even with an expired ID?
Unless the player is under 29 years old which is the standard carding range, there's actually no need to worry. When going inside a casino establishment, security staff wouldn't ask for an ID unless the person looks suspiciously young to be seen at a casino. But when it comes to claiming prizes and winnings, the lack of a valid ID could be a serious problem.
General Policies of Casinos
If a person's winnings exceed the minimum amount of $1,200, he'll be required to present a valid ID before he can claim his winnings. This is a common policy of casinos for tax purposes. If a person's winning is large enough to be taxed, then a valid ID must be presented. For tax purposes, the casino might also ask for the player's tax identification or social security purposes. But the player will have the option to skip the particular requirement. However, if he chooses not to give the additional required details, the player's winnings will be withheld.
Types of IDs Accepted at Casinos
For local players, here are several types of IDs that the majority of casinos will usually accept:
Official Passport (but a plastic passport card will usually suffice)
Driver's License (Instruction Permit or ID Card (provided that it's issued by any U.S. State, U.S. Territory, District of Columbia, or any Canadian province)
S. Armed Forces ID Card (Encrypted Signature can be accepted
Merchant Marine ID Card (provided that it's issued by the U.S. Coast Guard)
Washington State Tribal Enrollment Card
Since the Washington State Tribal Enrollment Card comes in different forms, these are the ones that are usually accepted:
Confederated Tribes of the Chehalis Reservation
Kalispel Tribe
Lummi Nation
Muckleshoot Indian Tribe
Nez Perce Tribe
Nisqually Indian Tribe
Nooksack Indian Tribe
Puyallup Tribe of Indians
Spokane Tribe
Skokomish Tribe
Stillaguamish Tribe
Suquamish Tribe
Snoqualmie Tribe
The Tulalip Tribes
However, international players have fewer options. Only the following IDs will be accepted for international players:
Valid Passport
Government-issued Driver's License
If the authenticity of the ID presented by the casino player seems suspicious, then casinos have every right to ask for a secondary form of identification to further prove the player's identity. However, some may wonder how to get into casino without ID.
ID Requirements
For an ID to be accepted at majority of casinos, it should have the following:
Date of Birth of the Bearer
The Signature of the Bearer (except for U.S. Military I.D.)
A Photograph of the Bearer
It must be noted that the bearer's birth date should indicate that the player is of legal age. The legal age for playing at casinos depends on the laws of a country, city, or state. However, majority of casino establishments will only allow players to enter the premises if they are at least 21 years old.
Available Options for Expired IDs
If a casino player's ID is unfortunately expired already, there's another way for him to secure his winnings. What most casinos usually do is take a photograph of the winner, hold the winnings in the cashier's cage, and wait for the player to produce a valid form of identification.
How to Successfully Play and Win at Casinos Even Without a Valid ID
Now, there's no single solution to this dilemma. But, there are several ways for the player to prepare himself. First, he must do a thorough research on the different policies of nearby casinos. He must try his luck at casinos with lighter rules and policies. Then, he must apply for a renewal of his expired ID as soon as possible. If he can attach a proof of a processed renewal to his expired ID, then he'll increase his chances of being allowed entry at casino establishments.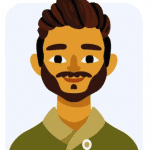 James Reynolds Johnson is a seasoned expert in the world of online casinos. With over 10 years of experience in the industry, James has a wealth of knowledge about the latest casino games, trends, and technologies. He has worked with some of the top online casinos in the world, providing expert analysis and advice on everything from game selection to payment methods. James is passionate about helping players find the best online casinos that offer fair games, excellent customer support, and generous bonuses. When he's not writing or researching, James enjoys playing blackjack and poker.