iGaming, which encompasses digital casino and poker gaming as well as online and mobile sports betting, is a popular pastime that has been sweeping the globe for over a decade. Digital gambling markets in Europe and Asia have spearheaded the growth of this multi-billion-dollar industry, and following a landmark Supreme Court ruling in 2018, iGaming became a reality for US residents once again. However, unlike in countries such as the UK, the remote gambling landscape in North America is much more complex.
So, if you're a US resident looking to try out casino games online for the first time or are thinking of backing your favourite sports team, here are the crucial things you need to know about online gambling in the USA.
The Legalization of iGaming
In 2018, gamblers in the United States saw a pivotal moment as the Supreme Court overturned the Professional and Amateur Sports Protection 1992 Act (PASPA). This landmark decision opened the doors for individual states to legalize and regulate online gambling within their authorities.
Following the PASPA reversal, several; states wasted no time in opening online gambling markets, which brought about a surge in revenue and provided safe, regulated ways for citizens to play real money games and make wagers online. Fast forward to 2023, and a considerable number of states have passed legislation to allow various forms of online gambling, including casino games, poker, sports betting, and daily fantasy sports.
In recent years, iGaming in the US has seen remarkable expansion, with many reputable international operators launching platforms that are tailored to consumers in the country. These platforms offer a wide array of casino games, including slots, blackjack, roulette, poker, and more. Players can enjoy these games from the comfort of their own homes or play on the go via their smartphones, thanks to the advent of user-friendly and secure gaming apps.
.
Sports betting too has also flourished since 2018, with the largest number of states choosing to legalize this popular vertical. Online sportsbooks and mobile betting apps allow punters to place wagers on a vast selection of sporting events, from major leagues like the NFL and MLB to international competitions, eSports and even political events.
Who Can Play What?
As mentioned at the beginning of this article, the availability and specific regulations surrounding iGaming in the US vary from state to state. Some regions have fully embraced iGaming practices, while others have chosen to implement more limited forms or are still developing legislation.
Online Casino Games
As of the start of 2023, only six states have fully legalized online casino gaming, although residents in the states do have access to a variety of gaming operators and experiences to choose from.
Connecticut launched its first digital casino in late 2021, with two gambling operators partnering with tribal casinos in the state.
Delaware was the first to legalize online casino gambling. However, it took some time for the state to properly launch digital casinos.
Michigan went live with casino gaming in 2021 and has since expanded to include over a dozen gaming platforms and apps from local brands and international operators.
New Jersey, being the home to Atlantic City, is an epicentre for legal online casino gaming and has legalized more online casinos than any other state.
Pennsylvania is another early adopter of iGaming, launching its digital casinos in 2019. Over the intervening years, it too has expanded its offering and is now on a par with New Jersey.
West Virginia currently offers residents four online casino options, but plans are in place to expand this in the coming months.
Online Poker
Like the online casino vertical, six states have legalized and regulated online poker in the country. However, this number will likely increase by the end of 2023 as more states push legislation through. The states where it's currently legal to play online poker are Delaware, Michigan, Nevada, New Jersey, Pennsylvania and West Virginia.
Online Sports Betting
As well as remote real money gaming, remote sports betting (including online and mobile betting) went live in the States in recent years. In compassion to the gaming verticals, more states offer sports betting — or have, at least, passed legislation that will allow it — via the web or mobile apps. Furthermore, unlike gaming, you don't have to be a resident of any of these states in order to participate in online betting.
Here's where you can place legally place a bet in the US:
Arizona
Colorado
Connecticut
Illinois
Indiana
Iowa
Kansas
Louisiana
Maine (pending)
Maryland (pending)
Massachusetts (pending)
Michigan
Mississippi
Montana
Nevada
New Hampshire
New Jersey
New York
Ohio
Oregon
Pennsylvania
Rhode Island
Tennessee
Virginia
Washington DC
West Virginia
Wyoming
The Importance of a Regulated Industry
The legalization and regulation of iGaming in the US are paving the way for the conditioned development of what is undoubtedly a thriving industry. Menahike, enhanced player protections and technological advancements mean that US players can enjoy a diverse range of online gambling options tailored to their preferences via secure platforms. In addition to the robust regulatory frameworks that are in place in pro-online gambling states, operators must adhere to strict regulations to meet licensing requirements.
Furthermore, responsible gambling initiatives and tools are now widely available to American gamers, which promote safe and enjoyable gaming experiences. The continued regulation and legalization of remote gambling practices are necessary to ensure that the gambling ecosystem's operators, organizations and governing bodies continue to safeguard players as the industry grows.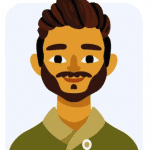 James Reynolds Johnson is a seasoned expert in the world of online casinos. With over 10 years of experience in the industry, James has a wealth of knowledge about the latest casino games, trends, and technologies. He has worked with some of the top online casinos in the world, providing expert analysis and advice on everything from game selection to payment methods. James is passionate about helping players find the best online casinos that offer fair games, excellent customer support, and generous bonuses. When he's not writing or researching, James enjoys playing blackjack and poker.