Stay Up-to-Date on US Wyoming State Online Sports Betting Laws & Regulations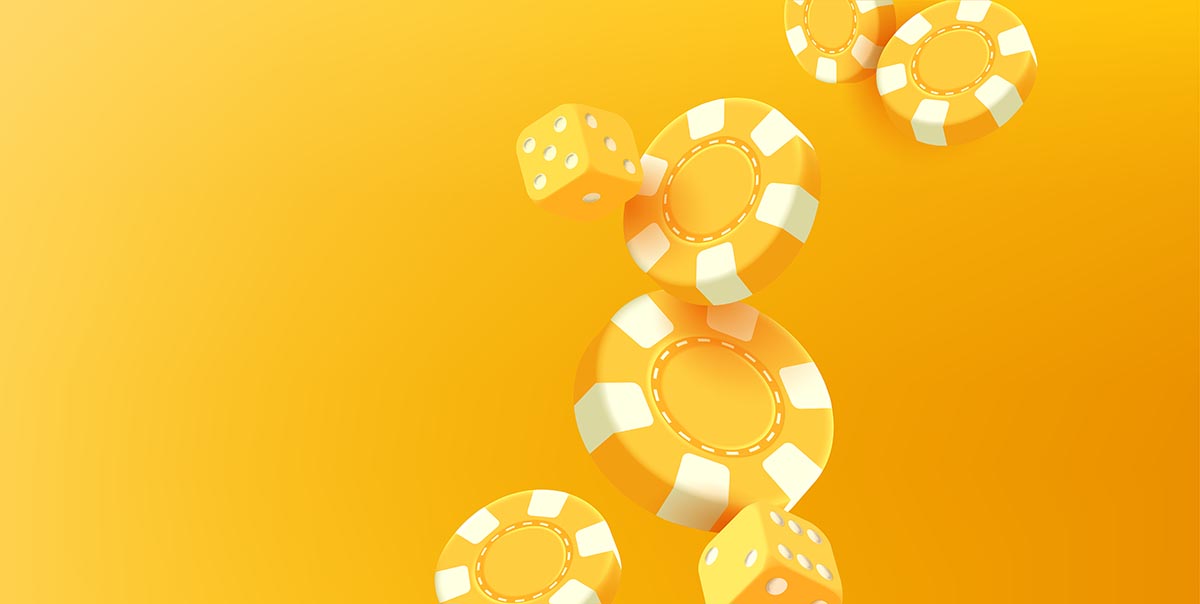 Us Wyoming State Of Online Sports Betting Laws And Regulations
Are you interested in wagering on sports events but aren't sure about the rules and regulations surrounding online sports betting in Wyoming? If so, this article is for you! We'll explore everything you need to know about legal online sports betting in the state of Wyoming.
Online Sports Betting in Wyoming: An Introduction
From who can bet and how much they can stake to where it's allowed and what types of bets are available, we've got you covered. So keep reading if you want to learn all about the ins-and-outs of online sports betting in Wyoming.
Who Can Bet Online In Wyoming?
Anyone over the age of 21 who resides in the state of Wyoming is eligible to participate in legal online sports betting activities. That said, there are a few restrictions when it comes to certain types of gambling that may be prohibited by law or otherwise restricted by the operator themselves. Be sure to check with your preferred bookmaker before placing any wagers.
What Types Of Bets Are Available?
As far as types of wagers go, there are plenty of options when it comes to betting on sporting events within the state of Wyoming. The most common type is point spread bets, which allow players to select a team they think will win after adjusting their odds according to a predetermined margin of victory. Other popular bets include moneyline bets (where players pick a winner regardless of point spreads), parlays (which involve combining multiple selections into one ticket) and totals (where players predict whether or not an event will go over or under a given total). No matter what type of gambler you are, there's something for everyone!
Legal Requirements For Online Sports Betting In Wyoming
Age and Geolocation Restrictions
Sports betting is only legal in Wyoming if you are 21 years old or older. Bettors must also be physically located inside of the state borders to place a bet. Most online sportsbooks require users to download and install geolocation software on their device to verify that they meet these requirements before placing bets.
Licensing, Regulation and Oversight
Online sports betting operations in Wyoming must receive licensing from the state's Gaming Commission and follow any rules set forth by this body. Operators are required to employ responsible gaming practices and industry-standard encryption protocols to protect user data. The Wyoming Gaming Commission conducts regular audits and investigations into all licensed operators to ensure compliance with applicable laws, regulations, and policies.
State law requires that all wagers placed through an online sportsbook have the potential to result in a payout within one year, meaning no long-term prop bets can be offered without special permission from the Gaming Commission. Additionally, operators cannot accept payments made using credit cards or other forms of debt financing. All deposits must come directly out of a customer's bank account or e-wallet service such as PayPal or Skrill.
Frequently Asked Questions
What Are The Tax Implications For Online Sports Betting In Wyoming?
When it comes to online sports betting in Wyoming, one of the most important considerations is understanding the tax implications. Taxes on winnings can vary greatly depending on where you are located and how much money you've won. Here are three key points to keep in mind:
Winnings from legal online sports betting in Wyoming may be subject to state taxes. The exact amount that a bettor needs to pay will depend on the specific regulations for their area.
Sportsbook operators must also report any winnings above $600 as part of IRS Form W2G. This form identifies winners who have received more than $1,200 in gross gambling winnings or have won more than 300 times their wager within 24 hours at an event.
Taxes should always be deducted prior to withdrawing funds from your online sportsbook account. Betting sites usually provide players with the option of withholding taxes when they make withdrawals.
It is essential for anyone engaging in online sports betting activities in Wyoming to understand all applicable tax laws and regulations before getting started. If you don't want to face any penalties or fines down the line, then it's best to familiarize yourself with what you need to do right away so that everything goes smoothly when filing your taxes each year. To ensure compliance, gamblers should consult with a qualified tax professional if they have questions about their individual situation.
So whether you're just starting out or already experienced when it comes to placing bets, taking some time to review the relevant information regarding taxation is definitely recommended! After all, knowing exactly what applies and what doesn't could save you from potential hassle later on – no pun intended!
Is There A Minimum Age Requirement For Online Sports Betting In Wyoming?
Are you thinking about placing a wager on your favorite sporting event? If so, it's important to know the age requirements for online sports betting in Wyoming.
At SportsBettingOnline.net, we want our customers to stay informed when it comes to understanding the laws and regulations of online sports betting in Wyoming. We strongly advise that all bettors double-check their local state laws prior to placing any bets.
In Wyoming, anyone who wishes to place an online sport bet must be at least 21 years old or older. This is regardless of whether you are making a parlay, straight bet, teaser or prop bet – everyone needs to meet this minimum age requirement before they engage in legal sports betting activities within the state.
We understand how difficult it can be to navigate through different gambling rules and regulations. That's why here at SportsBettingOnline.net, we strive to make sure our customers have access to all the necessary information they need regarding online sports betting in Wyoming. Whether you're new to the world of sports betting or looking for more details on taxes and fees associated with gambling winnings, we got you covered!
Are There Any Restrictions On The Types Of Bets That Can Be Placed Online In Wyoming?
Are there any restrictions on the types of bets that can be placed online in Wyoming? Yes, and if you're planning to bet on sports in this state, it is important to know what these are.
When it comes to online sports betting in Wyoming, here are a few things you should keep in mind:
You must be at least 21 years old to create an account with an online sportsbook.
All wagers must take place within the borders of Wyoming.
Parlay wagers are not allowed for any sport or competition offered by the bookmaker.
Proposition (prop) bets may only be made on professional sporting events and college games sanctioned by the NCAA or other governing body approved by the bookmaker.
It's also worth noting that all deposits and withdrawals related to online sports betting activities must be done through third-party payment processors approved by the operator of your chosen site. This means that while cash deposits aren't accepted at most sites, debit cards and credit cards will generally do just fine – although some operators may require additional verification steps before allowing certain types of payments. Additionally, many sites may offer special promotions like free bets when signing up or reload bonuses upon making another deposit into your account; make sure to search around for deals like these so you can maximize your winnings!
Online sports betting can seem complex but following these guidelines will ensure that you have a safe and enjoyable experience when playing from Wyoming. Make sure to research each bookie thoroughly before placing real money bets, as different sites often have varying rules regarding age requirements and acceptable forms of payment – among other topics – so you don't end up disappointed down the line!
Are There Any Additional Fees Associated With Online Sports Betting In Wyoming?
If you're considering placing bets on sports teams or events in the state of Wyoming, it's important to understand what potential costs may be involved. While many sites offer wagers without charging extra fees, this isn't always the case. Before making a bet, make sure to review all applicable taxes and fees that could apply.
In some cases, there may be an initial fee required when signing up for an account at an online sportsbook. It's worth checking whether these can be waived as part of a promotional offer before committing to any particular site. Additionally, certain methods of payment such as credit cards are known to charge processing fees which can add up quickly depending on how much money is being transferred during each transaction.
It's also possible that your chosen online bookmaker will impose their own charges for withdrawals or deposits above a certain value. Be sure to read through the terms and conditions carefully so that you know exactly what kind of expenses you could face when placing bets over the internet in Wyoming.
Are There Any Specific Restrictions On Online Sports Betting In Wyoming For Residents Of Other States?
Sports betting is becoming increasingly popular, with many states now legalizing it. But if you live outside of Wyoming and are looking to place a bet online, there may be some restrictions that you need to be aware of.
In order to legally participate in online sports betting within the state of Wyoming, residents must meet certain criteria set by both federal and state laws. This includes being at least 21 years old and having an account registered with a licensed operator. Additionally, they must also provide proof of residency when signing up and making deposits into their accounts. Non-residents wishing to place bets over the internet will also have to adhere to these same rules and regulations.
Additionally, non-residents may only access sites that are regulated by the gaming commission in Wyoming or those which are approved by another jurisdiction's governing body. While this ensures fairness and security for all players, it does mean that some third-party operators may not offer services within the state's boundaries due to local legislation or other reasons. To make sure you can safely place your wagers online from out of state, it's important to find an authorized provider before registering for an account or submitting any payment information.
If you're unsure about what applies to you as a non-resident trying to bet on sports in Wyoming, always contact customer service first so that all parties involved understand the applicable laws pertaining to online gambling activity within the US.
Conclusion
We've explored the laws and regulations regarding online sports betting in Wyoming. From taxes to age requirements, it's important for bettors to understand their rights when engaging in this activity. While there are various restrictions in place, there is still plenty of opportunity to enjoy a great wagering experience.
For those looking to start betting on sports, be sure to familiarize yourself with all applicable rules and regulations before placing any bets. Additionally, make sure you're aware of any additional fees that may come along with your chosen form of online sports betting. By doing so, you'll have an enjoyable time while making sure you stay compliant with the law.
So if you're ready to get started with online sports betting in Wyoming, remember these key points: Be aware of tax implications; know the minimum age requirement; research what types of bets can be placed; find out about fees associated with each type of wager; and take note of any specific restrictions for residents from other states.
Related Pages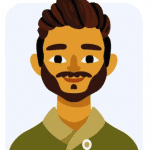 James Reynolds Johnson is a seasoned expert in the world of online casinos. With over 10 years of experience in the industry, James has a wealth of knowledge about the latest casino games, trends, and technologies. He has worked with some of the top online casinos in the world, providing expert analysis and advice on everything from game selection to payment methods. James is passionate about helping players find the best online casinos that offer fair games, excellent customer support, and generous bonuses. When he's not writing or researching, James enjoys playing blackjack and poker.