Pennsylvania Online Sports Betting Laws & Regulations Explained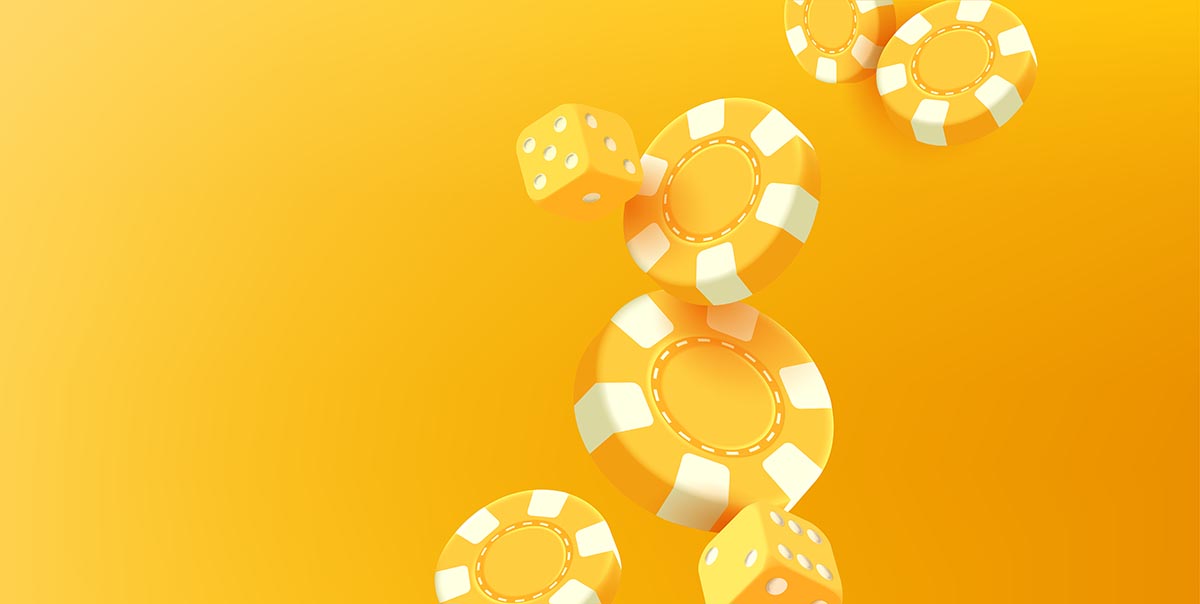 Pennsylvania Online Sports Betting Laws & Regulations
The Keystone State recently made headlines by becoming the seventh state in the US to legalize sports betting. Pennsylvania's online sports betting industry is predicted to be one of the biggest and most profitable, generating nearly $400 million in annual revenue for the state. But what are its laws and regulations? This article will explain how Pennsylvania's online sports betting laws work and why they matter.
Why You Should Care About PA's Online Sports Betting Laws
If you want to join in on the action, it's important that you understand all the rules and regulations governing online sports betting in Pennsylvania before getting started. Knowing these laws can help ensure that your experience playing legally-approved games is fun, safe and secure. Moreover, understanding these laws can also help protect you from any potential legal issues or financial losses associated with illegal gambling activities.
Get Ready To Learn The Rules Of The Game!
In this article, we'll discuss everything from who's eligible to bet online in PA; which types of bets are allowed; taxes and fees related to wagers; age requirements; deposit limits; responsible gaming policies; security protocols; customer service availability, and more. So if you're looking to brush up on your knowledge about online sports betting in Pennsylvania, then let's get started!
Overview Of Gambling Laws In Pennsylvania
Pennsylvania is one of the most progressive states in terms of gambling legislation. It has allowed a variety of forms, including online sports betting, for many years and continues to provide an array of options for residents who wish to wager legally.
Gambling Legislation
The Pennsylvania Gaming Control Board regulates all forms of legal gambling within the state's borders. This includes casino games such as slots, table games like poker and blackjack, lottery tickets, daily fantasy sports sites, and online sportsbooks. Horse racing tracks are also included under their purview.
Gaming Law History
Pennsylvania was forward-thinking when it came to legalizing gambling: they approved pari-mutuel wagering on horse races back in 1969 with the Race Horse Industry Reform Act. The following year saw them become one of two US states that had legalized lotteries – Delaware being the other – although theirs didn't start until 1972 (the first drawings took place in 1971). In 2004, slot machines were finally made available at casinos located across the Keystone State. Online gaming followed suit; PA authorized this form in 2017 by passing its Omnibus Gambling Expansion Bill into law.
This bill enabled land-based casinos to offer multiple gaming websites where customers can play certain games from home or any mobile device. With regulated operators now providing safe and secure real money services, bettors have plenty of choice when it comes to placing wagers online with confidence. Moving onto types of online sports betting allowed…
Types Of Online Sports Betting Allowed
Sports betting is a popular form of entertainment in Pennsylvania, and with the advent of online sportsbooks, it has become even more accessible. In this section, we'll take a look at what types of wagers are allowed on these sites, as well as where they can be placed.
Types of Wagers Available
Pennsylvania residents who have registered for an online sportsbook will have access to the following types of wagers:
Point Spreads – These are bets that involve predicting which team will win or lose by a certain amount of points.
Moneylines – This type of bet involves simply picking one side to win without considering any point spread.
Over/Under – Bets here involve selecting whether the total combined score between two teams goes over or under a certain number set by the bookmaker.
Parlays – With parlay bets, you combine several individual wagers into one larger bet. If all parts come through, then you're rewarded with bigger payouts than if each were made separately.
Props & Futures – Prop bets allow players to place wagers on specific events during games while futures are longer-term bets that target outcomes such as division winners or Super Bowl champions before the season starts.
Where You Can Place Your Bets Online?
Online sportsbooks offer their services from anywhere within state lines thanks to geolocation technology that verifies your location when signing up and placing bets from mobile devices or personal computers. The most trusted operators also use encryption methods to protect your sensitive information while transacting deposits and withdrawals safely and securely. Finally, Pennsylvanians should always check that their chosen operator holds valid licenses issued by both the Pennsylvania Gaming Control Board (PGCB) and major payment processors like Visa and Mastercard before registering an account and making real money deposits.
These licensed operators provide safe avenues for Pennsylvanians looking to get involved in legal sports betting action online. Before getting started though, users must first understand licensing and registration requirements imposed by local authorities so they can game responsibly within laws governing Pennsylvania's borders.
Licensing and Registration Requirements
Pennsylvania has a strict set of licensing and registration requirements for operators wanting to offer sports betting. All interested parties must apply for both a Category 1 license, which allows them to operate the software and hardware necessary for the operation of sportsbook activities, as well as a Category 2 license, which grants them permission to advertise or promote gambling activity in Pennsylvania's borders. Applicants must also submit their financial information and pay all applicable fees before being granted either type of license.
Required Documents
Once an application is completed, applicants are required to provide several documents that prove they are qualified to run a business offering online sports betting services within state lines. These include proof of identity such as driver's licenses or passports, proof of residency in Pennsylvania, tax returns from the previous two years, any relevant banking information if needed, and other documents specified by the Gaming Control Board (GCB).
Fees
The GCB requires all applicants to pay various fees associated with submitting an application for either category of licensure. The filing fee is $10 million dollars per applicant; however this can be reduced depending on whether the applicant has owned casinos or gaming properties previously. There are also annual renewal fees charged after the initial applications have been submitted. Additionally, there may be additional administrative costs incurred when applying for licensure depending upon the operator's individual circumstances.
After ensuring compliance with these regulations, potential operators should turn their attention towards understanding taxes and fees applicable to sports betting in Pennsylvania.
Taxes And Fees Applicable To Sports Betting
Pennsylvania sports betting taxes and fees are an important factor to consider when placing wagers in the Keystone State. The Pennsylvania Gaming Control Board (PGCB) sets these charges, which can vary depending on the type of bet or game played.
Taxes
Sportsbook operators must pay a 34% tax on gross gaming revenue from all sports bets taken within the state. This is higher than most other states with legalized sports betting, such as neighboring New Jersey's 13% rate. However, it should be noted that some other states have different laws for online vs retail wagering, so this should not be used as a blanket comparison between each jurisdiction.
Fees
In addition to taxes, there are also license application fees payable by any operator who wishes to offer legal sports betting services in Pennsylvania. These fees range from $10 million for full interactive gaming licenses up to $4 million if only offering one form of gambling (either slots or table games). A separate fee of $1 million is then required if they wish to add another form of gambling at their site later down the line. Additionally, there is also a renewal fee of $250k every five years that must be paid in order to maintain their active status in the state.
Operators may also be subject to additional local municipality taxes depending on where their physical location lies within PA. These would need to be negotiated separately and can vary greatly between cities/towns/counties etc., but could potentially raise the overall cost even further beyond what has been outlined above. With taxation and licensing fees accounted for, let's move onto discussing taxation on winnings from sports betting in Pennsylvania…
Taxation on Winnings from Sports Betting
Pennsylvania state law requires sports bettors to pay taxes on any winnings. The amount of tax that must be paid depends on the total winnings, as well as the place where the wager was made.
Winnings Taxed by Place
In-state: Any in-state wagers are taxed at 34% of the total winnings.
Out-of-State: For out-of-state bets, only 5% of the total winnings is taxed.
Sports bettors should keep track of their wins and losses throughout a calendar year so they can accurately report them when filing their taxes. Ignoring this requirement could lead to hefty fines or other penalties.
The next section will discuss limitations on wagering activity in Pennsylvania.
Limitations On Wagering Activity
Types of Wagering Activity
Pennsylvania is home to a wide variety of wagering activities. This includes both traditional sports betting and fantasy sports. Traditional sports betting can include parlay cards, money lines, spread bets, over/under totals bets, prop bets and in-game wagers on professional or collegiate sporting events. Fantasy sports are online competitions where players draft teams of real athletes from various leagues and compete against other users for cash prizes.
Age Restrictions
Any individual wishing to participate in either type of activity must be 21 years old or older. All operators that offer any form of online gambling are required by law to verify the age of all players before they can place a bet or enter a contest. Any operator found not adhering to this rule will face stiff penalties as set forth by the Pennsylvania Gaming Control Board (PGCB).
Geographical Restrictions
Online gambling services may only be offered within the physical borders of Pennsylvania. Players outside PA state lines cannot access these sites even if they hold valid accounts with them. Operators must ensure their services remain exclusive to residents living inside their jurisdiction at all times; failure to do so could result in licensure suspension or revocation. With such strict regulations put into place, players can rest assured that their experience remains secure and fair while participating in legal PA online gaming activities.
In order to continue providing safe and regulated online gaming experiences for its citizens, Pennsylvania has also implemented certain advertising restrictions for online sportsbooks…
Advertising Restrictions For Online Sportsbooks
Online sportsbooks in Pennsylvania are subject to certain restrictions on how they can market their services. There are strict rules about what type of advertising is allowed, as well as limits on the amount that can be spent. Additionally, operators must adhere to the guidelines regarding responsible gaming and consumer protection measures set forth by the Pennsylvania Gaming Control Board (PGCB).
Advertising Restrictions
In order to ensure that all advertisements for online sports betting products remain within the parameters established by both state and federal law, several regulations have been put in place. These include:
No Unlawful Advertising: All marketing materials used by operators must not contain any information or language which encourages illegal gambling activities.
No Targeted Ads To Minors: Operators must also make sure that no advertisement targets persons under 21 years of age.
Strict Spending Limits: Operators may only spend a maximum of $250,000 per month on advertising and promotional campaigns.
Operators must also include clear disclosures in all advertisements regarding the risk associated with gambling. This includes warnings about problem gambling and links to resources such as Gamblers Anonymous and The National Council on Problem Gambling. All advertisements should be clearly labeled as being intended for people aged 21 or over.
These restrictions help maintain a regulated environment where players can gamble responsibly without fear of exploitation from unscrupulous operators. In addition to these rules, the PGCB has implemented additional consumer protection measures designed to protect vulnerable consumers.
Consumer Protection Measures
Pennsylvania has taken a number of steps to ensure that online sports betting is conducted safely and responsibly. The Pennsylvania Gaming Control Board (PGCB) requires all applicants for an online sports wagering license to submit detailed information about their financial stability, operational plans, and other business practices. This helps protect consumers from any potential fraud or predatory behavior by operators.
The PGCB also regulates the types of bets that can be made on PA sportsbooks in order to prevent excessive gambling-related harm. All licensed operators are required to put measures in place to educate customers on responsible gaming and provide resources if they need help with problem gambling issues. Additionally, legal age limits must be enforced for anyone looking to participate in online sports betting activities in Pennsylvania.
In addition, several consumer protections are available through the use of third-party payment services like PayPal, Skrill, and Neteller. These services have been approved by the PGCB as secure methods for players to deposit funds into their accounts without giving out personal banking information directly to the operator. By using these services, players can rest assured knowing their payments will remain safe and secure throughout their entire online sports betting experience. With this level of protection, it's no wonder why so many people prefer using them when playing at Pennsylvania sportsbooks!
These consumer protection measures make sure that everyone who participates in online sports betting within the state is able bodied adults who understand what they're doing – which leads us nicely into discussing how laws regarding such activities are enforced…
Enforcement Of The Law
Pennsylvania has strict regulations in place for the enforcement of sports betting laws. The Pennsylvania Gaming Control Board (PGCB) is responsible for ensuring that all online sportsbooks are compliant with state law. This includes monitoring wagering activity, verifying customer identification, and enforcing any applicable taxes or fees.
| Legal Sportsbooks | Unauthorized Operators |
| --- | --- |
| Must be licensed | Illegal to use |
| Taxed & Regulated | Can face penalties |
| Verified customers | |
The PGCB has implemented a variety of measures to ensure compliance with these laws and regulations. All operators must obtain a license from the board before they can legally offer their services in the state. In addition, all transactions must be verified by the board to ensure accuracy and fairness. Furthermore, there are specific reporting requirements that operators must adhere to in order to remain compliant with the law. Finally, any operator found in violation of these rules will face stiff penalties that could include fines or even revocation of their license.
In terms of consumer protection, consumers should only use legal sportsbooks when placing bets online in Pennsylvania. Doing so ensures that your funds are secure and you have recourse if something goes wrong with your bet or account. Knowing how important these protections are makes it easy to understand why properly enforced laws and regulations are essential for protecting both businesses and consumers alike within this industry. With an understanding of the current state of play regarding sports betting regulation in Pennsylvania we now turn our attention to its impact on the local economy.
Impact On Local Economy
With the advent of online sports betting, Pennsylvania has been at the forefront in terms of regulating and legalizing gambling. The state legislature was quick to pass laws that would allow for regulated and legalised sporting wagers both on-site and over the internet. This move has had a far-reaching impact on the economy of the Keystone State.
Positive Impact:
Tax Revenues: Online sportsbooks are required to pay taxes like any other business in Pennsylvania. This means that more tax money is injected into government coffers which can be used to fund infrastructure projects or improve public services such as healthcare and education.
New Jobs: With new regulations come new opportunities for employment, with operators needing staff to run their websites and facilitate transactions among others. Consequently, this results in job creation within local communities providing much needed economic stimulus during difficult times.
Local Businesses Benefit Too: Apart from creating jobs directly, operators often use local businesses as suppliers or subcontractors resulting in increased turnover for those involved. For example, software development companies may be contracted by an operator to develop a platform specifically designed for Pennsylvania bettors; likewise marketing agencies can be hired to promote these products through various channels including TV advertising campaigns etc.
Negative Impact:
Problem Gambling: One of the biggest issues associated with online sports betting is problem gambling. Although it cannot be prevented entirely, responsible gaming policies should be implemented by all licensed operators to ensure customer safety remains paramount above anything else.
Economic Leakage: While some economic benefits will remain within local economies due to taxation revenues generated by online sportsbooks, there is still potential for significant leakage if customers choose offshore sites instead due to them offering better odds or bonuses than domestic ones – thus taking money away from Pennsylvania's economy altogether.Increased Crime Rate: Unfortunately when large amounts of money start changing hands there is always potential for criminal activities such as fraud or money laundering which could have serious ramifications not only on individuals but also entire communities if left unchecked.
Overall, while there are certainly many positive aspects from having regulated online sports betting in Pennsylvania -such as additional tax revenue generation and job creation – there are also certain risks that must not be overlooked either. It's up to legislators then regulators alike -to strike a balance between protecting consumers whilst maximizing economic benefit so everyone gets something out of this endeavour in one way or another
Frequently Asked Questions
What Other Types Of Online Gambling Are Allowed In Pennsylvania?
Pennsylvania has become one of the most popular states for online gambling in recent years. While sports betting is certainly legal, there are a number of other forms of online gambling available to residents and visitors alike. In this article, we'll take a look at what other types of online gambling are allowed in Pennsylvania.
One type of online gaming that's particularly popular in PA is poker. This classic card game is found on many different sites around the state with varying levels of stakes. Players can choose to play cash games or tournaments, depending on their preference and skill level. Additionally, players can also access live dealer tables where they participate directly against real dealers in real-time.
Another form of online gambling that's becoming increasingly popular in Pennsylvania is casino gaming. From slots to table games like blackjack, roulette, baccarat and more – these sites offer an incredible selection of options for all kinds of gamblers. The best part about playing casino games online? You don't have to leave your home! All you need is an internet connection and you're ready to go.
PA is quickly becoming a hub for all sorts of exciting ways to gamble online safely and securely from anywhere within its borders. Whether it's virtual poker rooms or high-end casinos, Pennsylvania offers something for everyone looking for a thrilling way to test their luck and skillset from the comfort of their own homes.
Are There Any Age Restrictions For Online Sports Betting In Pennsylvania?
When it comes to online sports betting in Pennsylvania, one of the most important considerations is age restrictions. It's essential for players to know that they must meet certain minimum age requirements so as not to run afoul of state gambling laws. In this article, we'll take a look at what those age restrictions are and how they can impact your ability to place bets on sporting events from within the Keystone State.
In Pennsylvania, you must be 21 years or older in order to legally participate in online sports betting activities. This means that anyone who's under the legal gambling age – even if they're over 18 – won't be able to register an account with any licensed PA sportsbook operator. Additionally, all winnings generated by wagers placed through these sites will also be excluded from underage individuals' accounts until such time as they reach the required legal gambling age.
For operators offering their services in Pennsylvania, strict compliance measures have been put into place to ensure that only eligible customers are allowed access. As part of their application process, applicants must provide proof of identity and date of birth which will then be used to verify whether or not they meet the necessary criteria before being granted permission to partake in any form of real money gaming activity.
It's always best practice for bettors in Pennsylvania (or anywhere else) to make sure they're up-to-date on local regulations concerning online sports betting before getting started – including verifying their own eligibility based on existing state law. With this knowledge firmly in hand, bettors should feel comfortable placing wagers online knowing that their chosen bookmaker has taken appropriate steps to protect them and guarantee responsible play throughout the duration of their experience.
Are There Any Restrictions On The Types Of Sports That Can Be Bet On In Pennsylvania?
Are there any restrictions on the types of sports that can be bet on in Pennsylvania? It's an important question for Pennsylvanian sports betting fans to consider, especially those who are just getting started. But don't worry – it's actually quite simple!
In general, all major US-based professional and collegiate sports leagues are available online for legal wagering. This includes popular options such as football, basketball, baseball, hockey, soccer, golf, tennis and auto racing. There may also be some international events or tournaments you can bet on too depending upon which bookmaker you choose.
The only real restriction when it comes to placing bets is with regard to college games taking place within the state lines of Pennsylvania itself. In this case, no bets may be placed on teams from either school playing in the game. Other than that though, you're free to explore your favorite sports and make your picks without much worry about legality issues.
So whatever sport you're looking to wager on – whether it's a major league event or something more obscure – chances are you'll find plenty of opportunities across various sites to get your fix and have some fun!
Are There Any Special Betting Bonuses Or Promotions Available Through Online Sportsbooks In Pennsylvania?
When it comes to sports betting in Pennsylvania, there are some great bonuses and promotions available for players. From welcome offers to free bets and more, online sportsbooks in the Keystone State offer plenty of incentives to bet on a variety of different sports. But what kind of special deals can you get when signing up with an online bookmaker? Let's take a look at the various bonuses that are available in Pennsylvania.
One popular bonus is the welcome offer which gives players a deposit match or free bet when they sign up with a particular site. This usually consists of either a percentage back on your first deposit or a risk-free wager amounting to around $10-$25 depending on the site. These offers vary from operator to operator, so be sure to check out each one before deciding where to place your bets.
Another way operators entice customers is through ongoing promotions such as weekly specials and reloads. In addition, many sites have loyalty programs which reward loyal players with exclusive discounts and bonuses based on their activity level. Some even provide VIP rewards like cashback or other forms of compensation for those who reach certain levels within the program. Be sure to read through all terms & conditions associated with any promotion before claiming it – this will help ensure that you understand how much you're able to win and any restrictions that may be applied.
No matter what type of player you are, there's something waiting for everyone at PA online sportsbooks! With attractive welcome offers and enticing ongoing promotions, these operators make it easy for bettors to get involved in exciting action while maximizing their returns over time. So if you're looking for extra value beyond just your standard winnings, keep an eye out for these fantastic bonus opportunities – they could really give your bankroll a boost!
Are There Any Criminal Penalties For Individuals Who Bet On Sports Illegally In Pennsylvania?
As Pennsylvania is one of the few states with legalized sports betting, it's important to know what laws are in place regarding illegal gambling. In particular, individuals should be aware of any criminal penalties that come along with betting on sports illegally in Pennsylvania. To make sure you stay informed and up-to-date on this topic, here's a breakdown of what could happen if someone participates in illegal sports gambling:
Fines & Jail Time: Illegal gambling can result in fines or jail time depending on violation severity. For instance, knowingly participating in an unlawful activity related to gaming may bring upon a fine as high as $10,000 and have its violator spend up to three years behind bars.
Probation: Depending on the circumstances surrounding each case, those found guilty may face probation instead of being sentenced directly to prison. Probation typically lasts for several years and involves closely monitored activities such as drug testing or regular check-ins with court officers.
Restitution Payments: Those convicted of violating gaming laws may also be required to pay restitution payments back to victims who suffered financial losses due to their actions. This payment amount will vary based off individual cases but is usually hefty enough so that people think twice before engaging in similar behavior again.
Although these potential consequences might sound severe, they're necessary for keeping everyone safe from any fraudulent acts that occur within online sportsbooks and other forms of online gambling platforms throughout the state. It's essential for bettors everywhere—including those residing in Pennsylvania—to become familiar with all relevant regulations pertaining to legal wagering practices before staking money on sporting events or other bets. Taking extra precautions now can help prevent you from dealing with unwanted repercussions down the line!
Conclusion
Pennsylvania has made online sports betting legal and regulated, offering a wide range of opportunities for bettors. There are age requirements in place to ensure only those over 21 can participate, as well as restrictions on the types of bets that can be placed. As far as bonuses go, there are plenty of promotions available through Pennsylvania's online sportsbooks. Lastly, anyone breaking state laws by betting illegally will face criminal charges.
Overall, it's clear that Pennsylvania takes its gambling regulations seriously and provides an exciting opportunity for residents and visitors alike who want to get involved with sports betting. The variety of options available makes this one of the best states for safely enjoying wagering on sporting events. So why not give it a try? With abundant offers from trusted providers, you're sure to have an enjoyable experience!
At the end of the day, when considering online sports betting in Pennsylvania make sure you stay informed about all applicable laws and regulations so you can enjoy a safe and responsible time while placing your bets.
Related Pages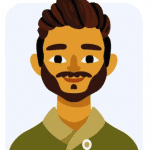 James Reynolds Johnson is a seasoned expert in the world of online casinos. With over 10 years of experience in the industry, James has a wealth of knowledge about the latest casino games, trends, and technologies. He has worked with some of the top online casinos in the world, providing expert analysis and advice on everything from game selection to payment methods. James is passionate about helping players find the best online casinos that offer fair games, excellent customer support, and generous bonuses. When he's not writing or researching, James enjoys playing blackjack and poker.