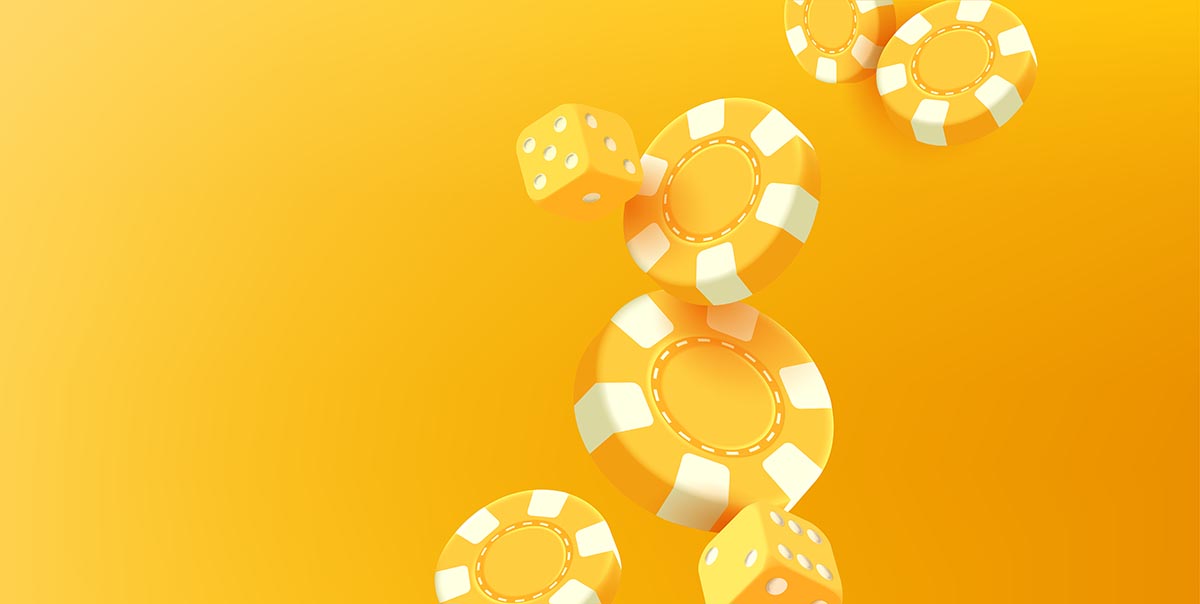 Online Sports Betting in New York
New Yorkers, ready your wallets! Online sports betting is now legal in the state of New York. This means that you can place bets from the comfort of your own home on all sorts of sporting events, including professional and college teams. In this article, we'll be taking a look at the rules and regulations governing online sports betting in NY to ensure that everyone enjoys a safe and regulated experience while placing their wagers.
The Empire State has put forth strict guidelines for operators who are looking to offer sports betting services within its borders. These include requirements regarding responsible gaming practices, taxation policies, consumer protections, age verification protocols and more. We'll break down each one so you know exactly what to expect when it comes time to make your bet.
Finally, we'll discuss some of the most popular types of bets available through online sportsbooks in New York. Whether you're picking spreads or totals, moneylines or parlays – there's something for every type of fan out there! So let's dive right into it – here's everything you need to know about online sports betting in The Empire State!
Overview of Legal Gambling in the US
Gambling laws differ from state to state, and there are various forms of legal gambling available in the United States. The three main categories of legalized gambling include casinos, lotteries, and sports betting. Casinos have been around for centuries but have become more popular throughout recent years due to technological advancements such as online gaming sites. Lotteries date back thousands of years and remain a popular form of entertainment and fundraising tool for many states today. Sports betting is now legal in several states across the country after being outlawed since 1992 with PASPA ruling by the Supreme Court decision in 2018.
Online gambling has also grown significantly over time, allowing customers to access casino games and sporting events at their fingertips without having to travel long distances or wait in line at physical locations. This type of gambling offers convenience, privacy, quick deposits/withdrawals, and potentially higher payouts than land-based venues due to lower overhead costs.
The legalization of online sports betting has opened up new opportunities for players all over the US who can now enjoy this activity legally from their homes. It's important that bettors understand the rules and regulations specific to their location before placing any bets on sports teams or events. With that said, let's take a look at New York's stance on online sports wagering so you know what you should expect when it comes to playing responsibly within its borders.
History Of New York Gambling Legislation
Since the beginning of American gambling, New York State has had a complicated relationship with gambling. As early as 1791, lotteries were outlawed in the state and regulations surrounding other forms of gaming followed suit. Over time, however, many types of betting have been legalized across New York's expansive geography. Here is an overview of the history of gambling legislation in the Empire State:
Timeline of Gambling Regulations
1931- Parimutuel wagering on horseracing became legal in New York after being authorized by voters at referendum. This was soon followed by the legalization of off-track betting (OTB) parlors throughout the state.
1953 – Bingo and raffles are both made legal for non profit organizations to host fundraisers
1972 – The Lottery Act passed allowing for games such as Quick Draw and Numbers to be played legally in NYS
1999 – Indian Gaming Regulatory Act permits tribes to open casinos within reservations offering slots, table games and poker rooms
2013 – The first land based casino opens near Albany, NY under a law authorizing up to seven commercial casinos in the state's four regions.
Having seen various ups and downs over its long history, it is clear that New York has had a changing attitude towards gambling regulations since colonial times. Nowadays, most forms of gambling are allowed across different parts of the state including some form or another of sports betting too. With this background knowledge in mind let us now turn our attention to examining the current status of online sports betting here in New York State.
Current Status of Online Sports Betting in New York State
New York state is one of the most populous states in the U.S., and it has long been a leader in sports betting. Currently, online sports betting is illegal within New York's borders. It has not yet been legalized, despite numerous attempts to do so over the past several years.
The closest that NY came to legalizing online sports betting was in 2013 when its Senate voted for a bill that would have allowed four full-scale casinos with up to seven satellite facilities each, as well as mobile betting options for these venues. Unfortunately, this measure did not pass due to some opposition from local tribes who had exclusive gaming rights at the time.
Despite being unable to legalize online sports betting thus far, there are still plenty of legal opportunities available for residents of New York who want to place bets on sporting events. There are many land-based casinos and racetracks throughout the state which offer traditional forms of wagering such as pari-mutuel horse racing and off-track betting (OTB). These establishments also often host other popular games like poker or blackjack where players can win real money prizes if they're lucky enough.
In addition, there are fantasy sports sites which allow players to draft virtual teams made up of professional athletes and compete against others for cash prizes without having to ever leave their homes. This provides an alternative option for those looking for a more immersive experience than what's offered by traditional gambling outlets. With all these options available, it's clear that New Yorkers don't lack access to engaging ways of participating in the thrill of sports betting – even if online play remains off limits for now.
Advantages of Online Sports Betting
Online sports betting offers several advantages to its users. One of the primary benefits is convenience; online betting sites can be accessed anytime, from any device with an internet connection. This allows bettors more flexibility in when and where they place their bets. Additionally, online sportsbooks typically offer a variety of different types of bets that are not available at traditional bookmakers. These include exotic wagers such as teasers, pleasers, parlays, and futures that allow for more creative forms of betting. Furthermore, since most online sportsbooks accept multiple payment methods including credit/debit cards and e-wallets like PayPal or Skrill, depositing and withdrawing funds is quicker than ever before.
Disadvantages of Online Sports Betting
However, there are also some potential drawbacks to using an online sportsbook. First, because these websites operate outside the scope of U.S. law enforcement agencies, it's impossible for bettors to know whether or not their money is safe with them. Secondly, due to the anonymous nature of the web many unscrupulous operators may try to take advantage of unsuspecting customers by offering unfair odds or refusing payouts altogether if they sense they have been taken advantage of. Finally, while online sportsbooks usually provide generous bonuses and promotions as incentives to joinup – such as free bets and cashback rewards – these deals often come with heavy terms & conditions attached which should be read carefully before accepting them in order to ensure your rights are protected moving forward.
The next section will look into the regulatory framework for New York online sports betting operators so we can better understand what steps must be taken in order to start legally operating within the state's borders.
Regulatory Framework For New York Online Sports Betting Operators
The regulatory framework for New York online sports betting operators is designed to ensure all of the necessary safety and security protocols are in place. It's a comprehensive system, so let's take a look at some of the key points:
Requirements For Licensing
Operators must meet certain requirements before they can be considered for licensing by the state of New York. These include:
| Requirement | Detail |
| --- | --- |
| Legal Age | Must be 21 years or older to bet online legally. |
| Financial Responsibility | Operators must demonstrate financial responsibility through their business plan. |
| Taxation & Reporting Requirements | All profits from online bets must be reported accurately to relevant authorities and taxes paid accordingly. |
These criteria will help protect both consumers and operators alike, making sure that everyone involved with legal sport betting activities understands what they need to do.
Compliance With State Regulations
All licensed operators must also comply with state regulations regarding wager limits, types of bets available, responsible gambling policies and dispute resolution processes. This ensures that customers know exactly how much they can spend on any given bet, as well as having access to effective customer service if anything goes wrong. Furthermore, these regulations promote fair play between participants and prevent any potential fraud or criminal activity within the industry.
To stay compliant with state regulations, operators should make sure they have clear terms and conditions in place when setting up their services – allowing them to adjust restrictions where needed without compromising customer experience too much. Additionally, operators should have sufficient mechanisms in place to detect suspicious behavior from players trying to manipulate outcomes or bend rules unfairly; this could involve using third-party monitoring solutions such as Know Your Customer (KYC) checks for identity verification purposes.
Finally, successful implementation of these measures allows New York online sports betting providers to offer an enjoyable yet safe environment for their customers – providing peace of mind around fairness while still allowing people the chance to enjoy a potentially profitable pastime! Types of bets allowed under New York State laws vary depending on which platform you're playing on; however, most sites typically allow straight bets (point spreads), moneyline bets (over/under totals) and parlays (multiples).
Types of Bets Allowed Under New York State Laws
New York state laws allow for a variety of bets to be placed on sports. This includes straight bets, parlays, teasers, proposition (or prop) bets and futures wagers.
Straight Betting
The most common type of bet is the straight bet which is a single wager made against the point spread or money line. The sportsbook will set odds based on their analysis of each teams chances to win and then it's up to you to decide where your loyalties lie in terms of picking a winner.
Parlay & Teaser Bets
Parlay betting involves combining two or more individual wagers into one larger bet with greater potential returns than any other type. When you place this kind of bet, all selections must win in order for you to receive a payout regardless of how many picks you've included in the parlay. A teaser is essentially a modified version of a parlay that allows punters to adjust the points spreads or totals for selected games positively or negatively by predetermined amounts. Again, all your selections have to come through for you to cash out.
Proposition & Futures Bets
Proposition bets involve predicting an outcome within a particular game outside normal wins/losses scenarios such as who scores first or total number of touchdowns thrown by both teams combined during play. These bets provide opportunities for higher payouts but also carry greater risk due to less certainty about results. On the other hand, futures are long-term wagers involving outcomes at endpoints such as season winners and conference champions over multiple periods and leagues respectively. With these types of bets there is always some degree of uncertainty involved however they offer potentially lucrative rewards if successful predictions are made accurately enough ahead time.
With wide range options available under New York state law; from simple straight bets all way up multi-pick combination wagers, no matter what type player you are, there should something here suit everyone's needs when it comes making sports betting decisions online safely and legally.
Responsible Gambling Measures in Place
Online sports betting operators in New York State have taken a number of responsible gambling measures to ensure the safety and enjoyment of their customers. Here is an overview:
Age Verification: All online sportsbooks are required to verify that customers are at least 21 years old before allowing them to place bets.
Deposit Limits: Customers can set deposit limits on their account, which will help prevent overspending.
Time-Out Periods: Online sportsbooks offer time-out periods for players who need a break from playing or want to take some time away from gambling altogether.
Self-Exclusion Programs: These programs allow players to self-exclude themselves from all forms of online gaming activity if they feel like they need more control over their gambling habits or have developed a problem with addiction.
These responsible gambling measures provide customers with peace of mind when placing wagers on any type of sporting event, ensuring that every player has a safe and enjoyable experience while participating in online sports betting activities within New York State. Understanding the state's taxation requirements on winnings from these activities is essential for all bettors looking to maximize their profits legally and responsibly.
Taxation on Winnings from Online Sports Betting
New York state does not tax winnings from online sports betting. This means that any profits you make through your bets are yours to keep without having to pay a share of them in taxes.
Reporting Taxes for Winnings From Online Sports Betting
It is important that if you do make money on online sports betting, you report it when filing your annual taxes. The Internal Revenue Service (IRS) requires taxpayers to disclose all gambling income and losses. You must also provide documentation of your wins or losses such as ticket stubs, wagering tickets, cancelled checks, credit record statements, or other records of the amounts won or lost.
If reporting gambling income and losses correctly can be confusing, consulting with an experienced accountant may help clarify things. They will ensure that you file accurately so that you don't have any unnecessary surprises come tax time.
Though there are no taxes applied to online sports betting winnings in New York State, it's still important to report earnings properly. With this knowledge in mind, we can now move onto discussing penalties for violating new york state laws on online sports betting.
Penalties for Violating New York State Laws on Online Sports Betting
Online sports betting sites that operate in the state of New York are subject to a number of laws and regulations. Violations of these laws can result in heavy fines, loss of license, or even criminal charges. Below we will explore some common penalties associated with online sports betting violations.
Fines
Any violation of New York's online sports betting laws may be met with a significant fine imposed by the New York Gaming Commission or other regulatory bodies. Depending on the severity of the infraction, fines could range from hundreds to thousands of dollars. Additionally, multiple offenses can lead to larger fines and harsher punishments.
License Suspension/Revocation
The state also has the power to suspend or revoke an operator's license if they fail to comply with any applicable law or regulation governing their operations. This means that operators who commit serious violations may not be able to accept wagers for a period of time until corrective action is taken and approved by the relevant authorities. In extreme cases, revocation of a license may mean permanently shutting down operations within the state.
Operators should familiarize themselves with all applicable laws before beginning online sports betting activities in New York. Failing to do so could result in costly consequences ranging from large fines to suspension or revocation of licenses. With this knowledge in mind, let's now look at future prospects for online sports betting in New York State.
Future Prospects Of Online Sports Betting In New York State
As the debate on state-regulated online sports betting continues in New York, it is clear that there is a desire to ensure that those who are interested in enjoying the activity can do so legally and safely. With this in mind, many have looked towards states such as Pennsylvania and Colorado for guidance on how best to regulate the industry. The table below outlines some of the key differences between these two states when it comes to online sports betting laws:
| State | Tax Rate | Age Restriction |
| --- | --- | --- |
| PA | 34% | 21+ |
| CO | 10% | 18+ |
It appears from this comparison that both Pennsylvania and Colorado provide legal access to online sports betting for adults of varying ages. However, one major difference is the tax rate associated with each state's regulations; Pennsylvania has set their rate at 34%, while Colorado has opted for 10%. This could be an important factor when considering potential future prospects for regulated online sports betting within New York State.
The introduction of legalised sports wagering would undoubtedly bring increased revenue into the state through taxes generated by operators and customers alike. Additionally, establishing a safe and secure regulatory framework should help protect consumers from any unscrupulous practices which may exist outside of official channels. Furthermore, introducing consumer protection measures would also give players peace of mind that they are engaging in activities within a responsible environment. Allowing residents to participate in licensed online gaming options will likely result in greater user engagement compared to unregulated alternatives, giving further incentive for lawmakers to consider its merits seriously.
Ultimately, although the current situation remains unclear regarding whether or not New York State will eventually introduce legislation allowing for legalised online sports betting, understanding what other states have achieved provides useful insights into what might be possible in terms of regulation if agreement were reached among stakeholders. It remains to be seen exactly how events progress over time but whatever happens next promises exciting opportunities for fans across all levels of sport within New York State.
Frequently Asked Questions
What Is The Minimum Age Requirement For Online Sports Betting In New York State?
If you're a sports betting enthusiast from New York state, you must know the minimum age requirement to participate in online sports betting. Knowing this is essential for anyone interested in taking part in legal sports wagering activities in the Empire State.
Minimum Age Requirement
The minimum age requirement to legally place bets on sports and other events through an online platform or mobile app within New York state is 21 years of age. This means that all bettors must be at least 21 before they can register for an account with a licensed operator and start placing real-money wagers. It's important to note that any bets placed by individuals under the age of 21 are not considered valid and may lead to serious consequences according to applicable laws.
Consequences & Penalties
Anyone who attempts to bypass these regulations will face significant penalties which may include suspension or revocation of their license, fines and even jail time depending on the severity of the offense. Additionally, operators have been known to pursue civil action against those found guilty of breaking gambling rules and regulations. So, it's important for both players and operators alike to adhere strictly to local laws when engaging in online sports betting activities.
It goes without saying that knowing and understanding all relevant legislation is key when participating in legal online sports betting activities in New York State – especially with regards to minimum age requirements. Keeping up with new developments as well as changes over time is also recommended so you don't run into any issues while enjoying your favorite pastime activity!
What Types Of Betting Are Prohibited Under New York State Laws?
Sports betting is a popular activity in the U.S., and New York State has its own laws that regulate it. It's important to know what types of betting are prohibited under these regulations, so you can make sure your sports wagers stay on the right side of the law.
The most common type of gambling not allowed in New York State is online sports betting. There are several other forms of gaming which are also illegal such as lottery pools and pari-mutuel betting on horse races outside of authorized racetracks. In addition, any form of internet gaming or casino gambling is strictly prohibited throughout the state.
If you're looking to place a bet in New York State, there are plenty of legal ways to do so without breaking any laws. You can partake in daily fantasy sports contests through sites like FanDuel and DraftKings, as well as visit licensed casinos within the state for live table games and slot machines. Additionally, bets can be placed at one of four authorized off-track betting locations located around the state.
No matter where you choose to gamble, always remember to check with local authorities first before placing a bet – especially when it comes to online activities – just to make sure you remain compliant with all applicable rules and regulations!
How Does New York State Ensure The Safety And Security Of Online Sports Betting Customers?
When it comes to online sports betting, there is nothing more important than customer safety and security. New York State takes this seriously and has put in place robust regulations to ensure that customers feel safe when engaging in any type of wagering activity within the state borders. In this article we'll take a look at how New York State ensures the safety and security of its online sports betting customers.
First and foremost, New York State has established clear guidelines for operators who wish to provide services within its jurisdiction. All operators must be licensed by the state before they can offer their services, which helps create an environment where only legitimate players are allowed on the platform. Additionally, all transactions must be done through secure channels such as e-wallets or cryptocurrencies so that user data remains encrypted and confidential. Operators also need to adhere to strict marketing standards which prohibit them from targeting vulnerable members of society or making false claims about their products or services.
New York State also requires operators to employ responsible gambling practices including setting limits on deposits, offering self-exclusion options and providing access to problem gambling resources if needed. These measures help protect customers from overspending and getting into financial trouble due to irresponsible gaming habits. Furthermore, these practices help keep minors away from being exposed to online gaming activities, ensuring that everyone plays responsibly regardless of age or experience level.
In order for users to truly trust an operator with their money, they need assurance that their funds will remain safe while using the service. To achieve this goal, New York State mandates that all operators use reliable payment processors with advanced encryption methods so user information cannot be accessed by third parties without explicit permission from the account holder. This high level of protection gives peace of mind knowing that your funds are not at risk when placing bets within the state boundaries. With all these safeguards in place, you can rest assured that you can enjoy a secure online betting experience no matter what site you choose to play on.
Are There Any Specific Requirements For Becoming An Online Sports Betting Operator In New York State?
Are you thinking about becoming an online sports betting operator in New York State? It is important to understand the specific requirements for operating a successful business. This article will provide an overview of the regulations and legalities that apply to this type of venture.
First, let's discuss the basic qualifications necessary for becoming an online sports betting operator in New York State. Potential operators must be licensed by the state Gaming Commission and submit paperwork including sworn statements and financial information such as a balance sheet or statement of net worth. Additionally, applicants must prove they have sufficient capital resources to conduct their operations. Lastly, all proposed businesses must abide by strict security protocols and undergo extensive background checks to ensure compliance with applicable laws and regulations.
If you are able to meet these criteria, then it's time to review additional licensing requirements set forth by the Gaming Commission. For starters, applicants must complete additional forms related to business activity, criminal history, gaming equipment used, etc., along with establishing procedures for ensuring customer safety when placing bets online. Furthermore, operators may need to demonstrate understanding of proper record-keeping processes and use cutting edge technology such as geolocation software tools or age verification systems to comply with local rules.
Operators must also consider any other restrictions imposed on them depending on where they operate from; many states require extra documentation or fees associated with running an internet gambling site within its borders. As always, make sure your company follows applicable federal guidelines too – failure to do so could result in hefty fines or even jail time! Ultimately, if you can meet all these stringent requirements without skimping on safety measures or customer protection protocols – then you should be well on your way towards launching a successful online sportsbook in New York State.
Is There A Limit To The Amount Of Money That Can Be Wagered On Online Sports Betting In New York State?
Sports betting in New York has become increasingly popular, and with the rise of online sports betting options, many are now looking for information on what is allowed when it comes to wagering. One of the most common questions people have is whether there's a limit to how much money can be wagered on an online sports bet. The answer to this question depends on a few different factors.
In New York State, all forms of gambling are regulated by the Gaming Commission. There are certain rules that must be followed regarding how much you're able to gamble at any given time. For example, individuals may not place more than $2,000 worth of bets in one day and no single bet may exceed $500. This includes both online and live sports betting activities. Additionally, if you wish to open up an account with an online sportsbook or casino, you will need to provide proof of identification as well as agree to abide by all applicable laws before being approved for registration.
When it comes to responsible gaming practices, New York State takes these issues very seriously and encourages its citizens to keep their wagers within reasonable limits. That said, if someone does choose to engage in excessive amounts of gambling activity then they may be subject to civil penalties or even criminal charges depending on the circumstances involved. It's important for players who are considering placing large sums of money on any type of sporting event or game to understand the risks associated with such behavior so they can make informed decisions about how much they should spend when engaging in online sports betting activities in NYS.
From age restrictions and monetary limits imposed by law enforcement agencies, understanding your state's regulations can help ensure that your experience with online sports betting remains safe and enjoyable!
Conclusion
For sports bettors in New York State, the laws and regulations regarding online betting are clear and straightforward. The legal age to participate is 18 years old and all forms of wagering on sporting events are prohibited, with the exception of horse racing. To ensure customers' safety, operators must meet certain requirements before receiving a license from the state. Additionally, there is a limit to how much money can be wagered at one time, which helps keep everyone's finances safe and secure.

All in all, New York State has created an environment that allows for responsible gambling while keeping its citizens safe. With these measures in place, sports fans can enjoy their favorite pastime without any worries about breaking the law or putting themselves at risk. For anyone looking to indulge in some online sports betting action in NYS, it is important to familiarize yourself with the rules so you can have a fun and rewarding experience!
Takeaways:
Minimum Age Requirement: 18 Years Old
Prohibited Betting Types: All Forms Except Horse Racing
Operator Requirements: (Must Meet Specific Criteria)
Maximum Amount Wagered: (Limited by Regulations)
New York State strives to provide people with a secure space where they can safely place bets on their favorite games without fear of repercussions. While there are restrictions in place to protect consumers from potential harm, those who follow the guidelines will be able to enjoy their entertainment responsibly knowing that everything is legitimate.
Related Pages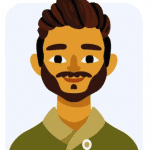 James Reynolds Johnson is a seasoned expert in the world of online casinos. With over 10 years of experience in the industry, James has a wealth of knowledge about the latest casino games, trends, and technologies. He has worked with some of the top online casinos in the world, providing expert analysis and advice on everything from game selection to payment methods. James is passionate about helping players find the best online casinos that offer fair games, excellent customer support, and generous bonuses. When he's not writing or researching, James enjoys playing blackjack and poker.