Understanding the Online Sports Betting Laws and Regulations in New Jersey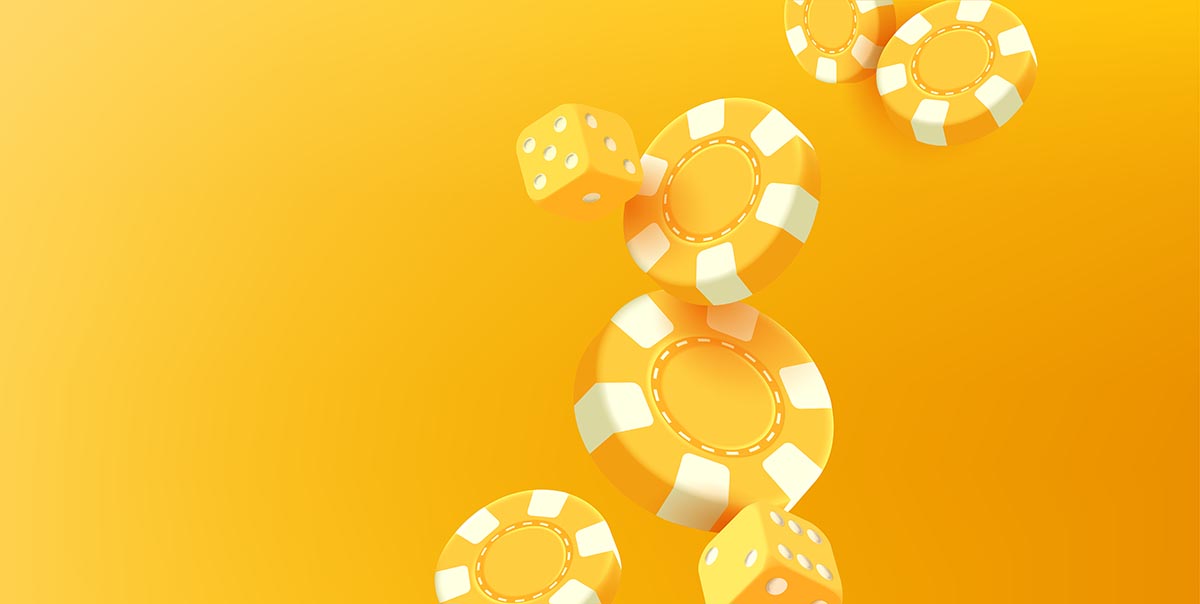 New Jersey: A Hotbed of Online Sports Betting
The state of New Jersey is quickly becoming a major hub for online sports betting. With its favorable laws and regulations, New Jersey has become the go-to destination for bettors looking to get in on the action. Whether you're an experienced gambler or just getting your feet wet, this article will give you all the information you need to know about NJ's online sports betting laws and regulations.
Understanding The Rules Of Engagement
When it comes to online sports betting in New Jersey, there are certain rules that must be followed before placing any wagers. These include verifying your identity, understanding state taxes and fees associated with gambling, being aware of age restrictions, and knowing what types of bets can be made. This guide will provide a detailed overview of each rule so that you'll have everything you need to make informed decisions when placing bets.
Finding The Best Deals And Odds In NJ
In addition to knowing the law, finding the best deals and odds should also be top priority when it comes to online sports betting in NJ. Fortunately, there are numerous resources available that can help point bettors toward reputable sites offering competitive lines and juicy bonuses. We'll explore these options as well as other tips for making sure every bet counts.
Overview Of Gambling Laws
New Jersey is one of the most gambling-friendly states in America. It's home to an array of legal sports betting options, both offline and online. All forms of sports betting are regulated by the New Jersey Division of Gaming Enforcement (DGE). The state has been a leader in legalizing certain types of gambling since 1976 when it legalized off-track horse race wagering at racetracks located throughout the state.
In 2018, New Jersey made headlines for becoming the first US state outside Nevada to legalize full-scale sports betting after the Supreme Court struck down PASPA (Professional Amateur Sports Protection Act) that year. This decision opened up opportunities for NJ residents and visitors alike to place bets on their favorite teams or players legally through many licensed sites operating within the state's jurisdiction.
Sports betting enthusiasts can now access various online platforms offering numerous markets and lines on major sporting events such as NFL, MLB, NBA, NHL, UFC, boxing matches, golf tournaments etc. In addition to standard point spread, moneyline and over/under bets offered across all these leagues and events; some operators also offer live streaming services with real time odds updates which makes placing bets even easier than ever before. With so much action going around, its no surprise why New Jersey is seen as a hotbed for online sports betting activity today! Now let's take a look at who regulates this industry in New Jersey—the regulatory bodies responsible for ensuring fairness and protecting consumers from fraudulent activities.
Regulatory Bodies
The state of New Jersey is no stranger to the world of sports betting. As one of the first states in the United States to legalize online sports betting, its regulations are comprehensive and highly developed. In this section, we'll explore the various regulatory bodies that oversee the industry within NJ.
NJ Division Of Gaming Enforcement
The NJ Division of Gaming Enforcement (DGE) is responsible for regulating both land-based and online sportsbooks operating in NJ. They provide oversight into all operations related to sports betting and ensure that operators comply with all applicable laws and regulations. Additionally, they will investigate any complaints or disputes involving wagers made on licensed sites.
New Jersey Racing Commission
The New Jersey Racing Commission (NJRC) is responsible for overseeing horse racing activities throughout the Garden State. This includes enforcing rules regarding race track activities as well as monitoring off-track betting parlors located inside casinos or other locations across NJ. The commission also works closely with DGE to ensure that all legal forms of gambling are provided transparently and without fraud or abuse.
In addition to these two key organizations, there are several other entities involved in ensuring a safe environment for legal online sports betting in New Jersey – from local police forces who monitor physical establishments to payment processors who handle deposits/withdrawals for players on regulated sites. All these parties work together to make sure that only those legally eligible can participate in real money wagering at approved locations within the state lines of New Jersey. With their diligent efforts, bettors have been able to enjoy a fair gaming experience while reaping potential rewards from their bets since 2018 when it was legalized by legislation passed by Governor Phil Murphy's office. Next up, let's take an overview at taxation and fees associated with placing bets in the state of New Jersey…
Taxation and Fees
The taxation of sports betting in New Jersey is relatively straightforward. All bets are subject to the state's 8.5% tax, which is applied as part of the wager itself. The funds collected go towards the general fund of New Jersey's Treasury Department. Additionally, online operators based in New Jersey pay an additional 0.25% into a special account dedicated to problem gambling prevention programs throughout the state.


In addition to taxes, all legal online sportsbooks must pay certain fees for operation within the Garden State. This includes an initial application fee of $500,000; an annual renewal fee of $200,000; and a technology provider fee for software used by licensed operators (this amount varies depending on several factors).


Sports bettors also have access to voluntary self-exclusion programs that allow them to opt out from placing bets at any brick-and-mortar or digital establishment located within the borders of NJ. These lists are maintained by Division of Gaming Enforcement (DGE) and shared with all casino operators across the state. With this system in place, those looking to take a break from betting can do so without worry.
Moving onto licensing requirements…
Licensing Requirements
New Jersey has specific licensing requirements for online sports betting operators. All applicants must have a valid gaming license from the New Jersey Division of Gaming Enforcement (DGE). The DGE also requires all online sportsbooks to meet certain security standards and financial reporting requirements. Applicants must submit detailed background information about their operations, including details about the software used, ownership structure, customer service policies and responsible gambling measures.
Fees Associated with Licensing
There are fees associated with applying for an online sportsbook license in New Jersey. These include application fees, annual renewal fees and taxes on wagers placed by customers. It is important that potential operators familiarize themselves with these costs prior to submitting an application. In addition, any operator who wishes to operate in multiple jurisdictions may need to seek additional licenses or permits as well.
In order to protect both consumers and the industry itself, New Jersey takes its regulation of online sports betting very seriously. Operators must comply with all applicable laws and regulations while providing a safe environment for players to enjoy their favorite games responsibly. Responsible gambling measures such as self-exclusion programs help ensure that players are playing within their means without risking excessive losses or harm to themselves or others.
Responsible Gambling Measures
The New Jersey Division of Gaming Enforcement (DGE) is dedicated to protecting consumers, preventing underage gambling and promoting responsible gaming practices. The DGE has implemented several measures to ensure the health and safety of gamblers in the state.
All sports betting sites must provide a comprehensive Responsible Gambling program that includes self-exclusion lists, limits on deposits and wagering amounts, as well as information about problem gambling resources. Additionally, all operators are required to prominently display their Responsible Gambling policies on their websites or apps.
Operators also have to use geolocation technology to verify customers' locations in order for them to place bets within the state borders. This technology helps protect minors from accessing any online betting services offered by NJ operators. With these safeguards in place, players can feel secure when engaging with sports betting platforms in New Jersey.
With clear regulations surrounding responsible gambling practices now established, it's time to look at what restrictions exist regarding advertising in the Garden State.
Advertising Restrictions
Moving on from responsible gambling measures, we now turn our attention to the advertising restrictions in place for New Jersey online sports betting. The Garden State has been at the forefront of regulation and consumer protection when it comes to legal sports wagering since its launch in 2018. Here are some key points about the state's sports betting ads:
All advertisements should be clearly identifiable as such, with a "Paid Ad" label or similar indication that identifies the ad as a paid advertisement.
Ads should not target audiences under 21 years old and must include information about how to obtain help if someone is struggling with problem gambling.
Operators may not offer inducements or bonuses which require customers to open an account before they can redeem them; instead, operators must make these offers available to all potential customers without requiring registration first.
Advertising should also abide by general rules set out by both federal law and NJ regulations prohibiting false or misleading statements and/or promises of success in predicting sporting events outcomes.
These essential marketing guidelines set up a level playing field within the industry while also protecting consumers from being misled into making bad decisions. With this framework established, businesses have more freedom to innovate their product offerings while still abiding by clear customer protections outlined by state regulators. This sets the stage for exploring accessibility of online platforms next – let's take a look!
Accessibility of Online Platforms
Online sports betting in New Jersey is fully accessible, making it easy to take part. All you need is an internet connection and a device with web access. Mobile apps are also available for iOS and Android users, allowing punters to bet on the go. Some sites require players to download their software before they can begin playing, while others provide instant play options that can be accessed directly from your browser.
The platforms themselves offer a great range of features that help facilitate betting. There's a wide variety of markets covering all major sports leagues, along with live streaming and interactive stats tools that allow gamers to make informed decisions when wagering on events in real time. Betting slip tracking systems are also popular, enabling customers to keep tabs on multiple bets placed over different games or days without having to manually check each one individually.
New Jersey's online sportsbooks come equipped with numerous security measures designed to protect customer data and guard against any kind of fraudulent activity. The sites use advanced encryption protocols like 128-bit SSL technology as well as sophisticated identity verification processes such as two-factor authentication (2FA). These ensure that the personal information of gamblers remains safe at all times while they enjoy wagering on their favourite sports teams.
By providing secure and reliable online platforms, New Jersey has created a user friendly environment for its citizens who wish to partake in legal sports betting activities. Now let's look at payment processing options available so customers can get started quickly…
Payment Processing Options
The accessibility of online sports betting platforms is only part of the equation when it comes to making successful wagers. In order to ensure a smooth and secure experience, it is essential that bettors have access to reliable payment processing options. As such, New Jersey has established several legal measures which must be taken into account when placing bets in the state.
Payment Processing Options
New Jersey provides both domestic and international players with numerous deposit and withdrawal methods for their online gambling transactions. These include: credit cards (Mastercard/Visa), debit cards, prepaid cards, ACH/eCheck transfers, PayPal deposits, wire transfers, bank drafts/cashier's checks, as well as cryptocurrency payments from major providers like Bitcoin, Ethereum and Litecoin. Payment processing times vary depending on the method chosen by the player but typically range from instant to up to seven business days.
Regulatory Oversight
In addition to providing these payment methods, New Jersey also requires operators to adhere to specific security protocols based on industry standards set forth by federal law enforcement agencies like FinCEN and other applicable organizations. This includes requiring enhanced due diligence for customers who use higher risk or high volume accounts or are operating outside of normal banking regulations. All transactions must pass through appropriate verification processes before being processed which helps keep customer funds safe and compliant with relevant laws.
To guarantee fair play among all parties involved in online sports betting activities within New Jersey's borders there are strict rules enforced by regulatory bodies such as the Division of Gaming Enforcement (DGE). It is important that players understand these rules in order to ensure they remain compliant with them at all times and any violations can result in severe penalties including fines or suspension of gaming licenses. With proper understanding of these regulations along with availability of multiple payment options available in this state, bettors should feel confident playing legally in New Jersey's regulated environment. Moving forward we will explore how these regulations are enforced throughout this jurisdiction.
Enforcement of Regulations
The enforcement of New Jersey online sports betting laws and regulations is essential in protecting the public from illegal activities. The Division of Gaming Enforcement (DGE) is responsible for overseeing the operations of all licensed operators, ensuring compliance with applicable statutes and rules.
The DGE is tasked with enforcing:
Age verification requirements;
Responsible gaming practices;
Anti-money laundering regulations;
Tax collection processes; and
Integrity standards for team sports events.
To ensure that these measures are met, the state has implemented a strict set of fines and penalties for any operator who violates gambling laws or does not adhere to industry best practices. These punishments range from minor administrative fees to hefty civil forfeiture charges. The table below details potential violations and their corresponding sanctions:
| Violations | Sanctions |
| --- | --- |
| Advertising | Fines up to $50K |
In addition to issuing fines, the DGE may also suspend licenses if there are indications of fraudulent activity or operational misconduct by an operator. All license holders must complete periodic audits that verify compliance with applicable statutes and regulations as part of the licensing process. The DGE will review these audit results carefully before approving new applicants or renewing existing agreements. This rigorous oversight helps protect consumers while allowing them access to safe and secure sports betting options within New Jersey's borders. With this level of regulation in place, it becomes possible to explore potential changes in future without sacrificing safety or integrity standards.
Potential Changes In Future
The future of online sports betting in New Jersey is ever-evolving. As the industry continues to grow, there's no telling what changes may come down the road. Here are a few potential changes we could see:
New Sports Betting Options
As more states legalize and regulate sports betting, there will likely be new options for bettors in New Jersey. These could include wagers on newly authorized leagues or even international contests like the Olympics.
More Online Platforms Available
Currently, only eight online platforms are available for legal sports betting in New Jersey. With other states legalizing sports gambling, more providers may enter the market and this could lead to increased competition and better services for NJ players.
Easier Mobile Access
Mobile access has become increasingly important as many people prefer to place their bets via smartphone apps rather than using desktop computers or laptops. Expect easier mobile access with improved user experience and greater convenience going forward.
Frequently Asked Questions
Is It Legal For Minors To Participate In Online Sports Betting In New Jersey?
When it comes to sports betting, the legal age for participants is something that must always be taken into account. In New Jersey, this means those who are 21 or older are legally allowed to participate in online sports betting activities. But what about minors? Is it possible for someone under the age of 21 to join in on the fun?
The short answer is no. According to current laws and regulations surrounding online sports betting in New Jersey, anyone under the age of 21 cannot place any bets through a licensed operator. This includes both land-based and internet-based operators that have been issued licenses in the state. Additionally, these rules apply not only to placing wagers but also registering an account with one of these sites and using their services as well.
It's important to note that there may be some exceptions depending on where you are located within America – other states such as Nevada allow players aged 18+ to gamble (although this isn't applicable for NJ). Ultimately though, regardless of your location, if you're under 21 then participating in online sports betting activities could lead to serious penalties – so it's best avoided altogether!
What Are The Different Payment Processing Options For Online Sports Betting In New Jersey?
When it comes to online sports betting in New Jersey, there are a few payment options available. Whether you're an experienced gambler or just starting out, understanding the different payment processing options is essential for successful wagering. This article will cover all the various ways you can deposit and withdraw funds.
First up is cash deposits, which allows users to make payments using paper money. You'll have to find a local outlet that accepts cash deposits – these outlets often come with fees so be sure to check beforehand. Credit and debit cards are also accepted at most sites but may incur additional charges as well. E-wallets like PayPal, Neteller and Skrill provide quick access to your money when making deposits and withdrawals. They're easy to use too, simply link your account details with the site and you're good to go! Finally, prepaid cards offer another way of paying without having to disclose any personal information; however they usually require higher minimum amounts than other methods.
For those who prefer more traditional banking methods, bank transfers allow you to move funds from one account directly into another securely, though this might take longer than other payment types mentioned above. Additionally, checks are still accepted by some online sportsbooks although this option isn't as popular anymore due its slow process time. Lastly, cryptocurrency is becoming increasingly popular among gamblers as it provides faster transaction times with lower fees compared to traditional payment options.
It's important that players understand each type of payment method before signing up for an online sportsbook account so they can choose what works best for them – whether it's convenience or security – when depositing or withdrawing their winnings.
What Is The Age Requirement To Participate In Online Sports Betting In New Jersey?
When it comes to online sports betting in New Jersey, one of the most frequently asked questions is: what is the age requirement? Under state law, all participants must be 21 years or older before they can place any bets. This restriction applies for both physical and online sportsbooks located within the NJ borders.
To ensure that everyone is abiding by this rule, each participant will have to go through a verification process when signing up with an operator. This involves submitting proof-of-age documents such as a driver's license or passport. After these documents have been accepted, customers are free to start making wagers on their favorite teams and players!
It's important to note that even if you meet the legal age requirements, your bet may still not be accepted at certain sportsbooks depending on location. For example, some operators may only accept bets from people who live within the US so they can verify residency status more easily. Additionally, international betting sites may impose additional restrictions based on other countries' laws and regulations.
So no matter where you're placing your bets – whether it be in person or online – make sure you understand all of the rules beforehand. That way you know exactly what type of documentation is needed and which locations are available for legally participating in sports betting activities.
How Are Online Sports Betting Winnings Taxed In New Jersey?
Are you a New Jersey resident who is considering online sports betting? If so, you'll need to know how winnings from this activity are taxed. Fortunately, the state of New Jersey has specific laws in place that govern taxation for online sports bettors.
Taxation of Online Sports Betting Winnings
In general, all gambling and lottery winnings earned by residents of the United States are subject to federal income tax. This includes both land-based and online sports betting winnings. However, there may be certain exemptions depending on your individual situation; it's best to consult with an accountant or financial advisor if you have questions about taxation of your specific situation.
When it comes to taxes related to online sports betting in New Jersey specifically, they're relatively straightforward: all bets placed through licensed NJ sites must be reported as taxable income at the end of each year. Additionally, any losses incurred while gambling can be used as deductions when filing taxes—as long as those losses don't exceed total wins during the same period.
Winnings from daily fantasy sports (DFS) contests held within the state also count as taxable income in accordance with New Jersey law; however, DFS participants are allowed to deduct entry fees paid up to the amount won over each calendar year before reporting their earnings on their taxes. It's important to note that these rules only apply if you participate in games hosted within NJ borders; playing outside of the state could result in different taxation requirements depending on where you live and play.
Regardless of whether you're participating in traditional sports betting or DFS contests, understanding potential tax liabilities ahead of time will help ensure that you remain compliant with all applicable laws and regulations regarding online gaming activities in New Jersey.
Are There Any Specific Advertising Restrictions In Place For Online Sports Betting In New Jersey?
Are there any specific advertising restrictions in place for online sports betting in New Jersey? This is an important question to consider when considering participating in this type of activity. It's essential to know what the rules and regulations are, so you can remain compliant while taking part in legal sports betting activities. In this article, we'll discuss the relevant laws and requirements concerning promotional materials related to online sports wagering in New Jersey.
When it comes to marketing and promotion of online sports betting services, New Jersey has some strict guidelines that must be followed. All ads must make clear that players must be at least 21 years old or older to participate. Additionally, all advertisements should include a statement indicating that gambling involves risk and not everyone will win money as a result of their participation. Furthermore, all promotions should adhere closely to state-mandated gaming regulations; failure to do so could lead to serious consequences including fines or even jail time.
The Division of Gaming Enforcement (DGE) requires that all licensed sportsbooks operating within the state provide detailed information about their products and services prior to running any sort of advertisement campaign. This includes things like game odds, payouts, deposit methods accepted, customer service contact details, etc., which allows potential customers to have access to everything they need before making a decision on whether or not they want to engage with a particular provider. The DGE also regulates the content of promotional material – banning images depicting minors or animals from being used in advertisements – as well as how long these ads can run for without needing approval from them first.
Overall, New Jersey takes its role as regulator very seriously when it comes to overseeing the legality of online sports gambling operations based in the state's borders. Knowing how each respective law applies directly affects your ability as a consumer/player/operator when engaging with such activities; understanding these points ensures you're playing by the book and remaining compliant during your experience with NJ's sites dedicated solely towards Sports Betting Entertainment!
Conclusion
Online sports betting in New Jersey is legal and regulated. Anyone over the age of 21 can participate, provided they have an account with a licensed operator. Payment processing options are varied and secure, while winnings are subject to taxation. There are also specific advertising restrictions in place for online sports betting.
As a whole, it's clear that New Jersey has taken great care to ensure their online sports betting regulations protect both consumers and operators alike. This provides a safe environment for all involved, allowing players to enjoy wagering on their favorite sports without worrying about any potential risks or scams.
All in all, if you're looking to get into the world of online sports betting and live in New Jersey, you can do so securely knowing that your rights as a customer are well protected by state law. All you need to do is find an operator and start placing bets!
Related Pages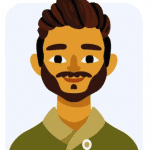 James Reynolds Johnson is a seasoned expert in the world of online casinos. With over 10 years of experience in the industry, James has a wealth of knowledge about the latest casino games, trends, and technologies. He has worked with some of the top online casinos in the world, providing expert analysis and advice on everything from game selection to payment methods. James is passionate about helping players find the best online casinos that offer fair games, excellent customer support, and generous bonuses. When he's not writing or researching, James enjoys playing blackjack and poker.