You might be thinking, "Why should I care about casino software providers? I just want to play my favorite games."But the truth is, the software behind those games can make all the difference in your gaming experience. That's where Play'n GO comes in.
As one of the leading casino software providers in the industry, Play'n GO offers a wide range of games with innovative features and top-notch graphics. Whether you're a fan of classic table games or exciting slot machines, their portfolio has something for everyone. In this article, we'll take a closer look at Play'n GO's history, game offerings, and future plans to help you understand why they are worth paying attention to as a player.
Play'n GO's History and Background
You're probably curious about Play'n GO's past, so let me tell you – they've been in the game since 1997 and have evolved into a powerhouse of innovative casino software. Their impact on the iGaming industry is undeniable, as they continue to push boundaries with their cutting-edge technology and unique game designs.
Play'n GO's influence on game design is evident in their portfolio of over 150 games, which includes popular titles like Book of Dead and Reactoonz. They prioritize player experience by creating games that are not only visually stunning but also offer exciting gameplay features. With a focus on mobile gaming, Play'n GO has become a leader in the industry, providing players with seamless experiences across all devices. Overall, Play'n GO's history and dedication to innovation make them a top choice for both players and online casinos alike.
Play'n GO's Game Portfolio
Play'n GO's game portfolio is packed with thrilling titles that will keep you on the edge of your seat. The software provider has created a wide range of games, from classic slots to modern video slots and table games. What sets Play'n GO apart is their innovative approach to game themes and mechanics.
Their portfolio includes popular titles such as Book of Dead, Reactoonz, Fire Joker, and Legacy of Egypt. Each game has its unique theme, ranging from ancient civilizations to futuristic worlds. In addition to their visually stunning graphics and animations, their games also offer exciting gameplay mechanics that keep players coming back for more. With features like cascading reels, expanding symbols, random wilds, and bonus rounds that offer big rewards, there is never a dull moment when playing Play'n GO's games.
Play'n GO's Innovative Features
Get ready to experience a new level of excitement with the innovative features found in Play'n GO's games. The software provider continuously strives to offer something different and unique, making their games stand out from the rest. Their commitment to creativity and innovation has resulted in some impressive releases that have completely transformed the online casino experience.
Their latest new releases are no exception, with innovative designs that feature everything from cascading reels to immersive storylines. One popular example is Reactoonz 2, a sequel to one of their most successful titles. This game takes players on an intergalactic adventure while incorporating exciting features like exploding symbols and multipliers. With each new release, Play'n GO proves why they are one of the top software providers in the industry.
Play'n GO's Awards and Achievements
As you step onto the podium of success and look out at the vast landscape of the online gaming industry, you can see Play'n GO's numerous awards and achievements shining like beacons of excellence. Here are four examples that showcase Play'n GO's impact and influence in the industry:
In 2017, Play'n GO won the Slot Provider award at the EGR B2B Awards, cementing its position as a leading provider of innovative slot games.
The company was also recognized for its mobile gaming technology when it won the Mobile Product of the Year award at the International Gaming Awards in 2015.
Play'n GO's commitment to responsible gaming was acknowledged when it received certification from GamCare, an organization that promotes responsible gambling practices.
With over 200 unique titles under their belt, including popular games like Book of Dead and Reactoonz, it's no surprise that they were awarded Game Provider of the Year at Malta's iGaming Excellence Awards in 2019.
These accolades highlight Play'n GO's dedication to delivering top-quality casino games while maintaining a responsible approach to gaming. Their contributions have undoubtedly made a significant impact on the online gambling industry and continue to influence players around the world today.
Play'n GO's Software Integration
You may be interested to know that Play'n GO's games are seamlessly integrated with some of the top online gaming platforms, allowing for easy access and enjoyment by players all over the world. This is due to their commitment to software compatibility and ensuring that their games can run smoothly on various devices. Their HTML5 technology allows for quick loading times and smooth gameplay on both desktop and mobile devices.
However, integrating software can come with its challenges. Play'n GO has taken steps to ensure that their integration process is as seamless as possible for operators. They have a dedicated team of experts who work closely with operators during the integration process, providing support and guidance every step of the way. Additionally, they offer an open API platform, making it easier for operators to integrate their games into their existing systems. Overall, Play'n GO's dedication to software compatibility has paid off in allowing players worldwide to enjoy their high-quality games without any hassle or technical difficulties.
Play'n GO's Security and Fairness
Rest assured that when playing Play'n GO's games, your personal and financial information is protected by their secure software system and fair gaming practices. Play'n GO has implemented strict security measures to ensure that all data transmitted between the player and their servers are encrypted. Additionally, they use firewalls to prevent unauthorized access to their systems.
In terms of fair play policies, Play'n GO uses a random number generator (RNG) algorithm in all of their games. This RNG ensures that all outcomes are completely random and unbiased. Furthermore, they undergo regular audits from independent testing agencies such as eCOGRA to ensure that their games are fair and meet industry standards. With these measures in place, you can enjoy playing Play'n GO's games with confidence knowing that you're getting a fair gaming experience.
Play'n GO's Customer Support
When you need help with your casino games, Play'n GO has got you covered with their 24/7 customer support. You can reach out to them through multiple channels including email, phone, and live chat. And if English isn't your first language, don't worry – Play'n GO's support team is multilingual and can assist you in various languages.
24/7 Support
If you need help while playing Play'n GO casino games, their support team is available 24/7 to assist you. This means that no matter what time of day or night it is, you can reach out to them for assistance with any issues you may be experiencing. Additionally, their response time is generally quite quick, so you won't have to wait long for a resolution.
When contacting Play'n GO's support team, there are a few things to keep in mind. First and foremost, make sure you provide as much detail about the issue as possible. This will help the representative understand exactly what's going on and how best to resolve it. Additionally, be patient and polite – remember that they're there to help you! Finally, don't hesitate to ask any questions or seek clarification if needed – the support team is there to ensure your experience with Play'n GO's games is as enjoyable as possible.
Multiple Support Channels
One of the strengths of Play'n GO's customer support is their availability across multiple channels, including email, phone, and live chat. This means that you can choose whichever method suits your needs best and receive assistance from a knowledgeable representative at any time of the day or night. Additionally, Play'n GO boasts 24/7 availability for all channels, ensuring that you never have to wait long to get the help you need.
To give you an idea of what kind of response times you can expect from Play'n GO's support team, check out the table below:
| Channel | Average Response Time |
| --- | --- |
| Email | 1 hour |
| Phone | Instant |
| Live Chat | Within seconds |
As you can see, Play'n GO takes customer support seriously and strives to provide fast and efficient assistance through every available channel. So whether you prefer to send an email in the middle of the night or chat with a representative in real-time during business hours, rest assured that someone will be there to help you out as quickly as possible.
Multilingual Support
With Play'n GO's support team, language barriers are never an issue thanks to their multilingual support. They understand that some players may not be fluent in English, so they have localized their software and services to cater to a wider audience. This is important because it allows players from all over the world to get the assistance they need without any difficulties.
Play'n GO has implemented localization strategies such as cultural adaptation, which involves adapting their offerings to suit different cultures and markets. For instance, they have translated their user interface into various languages like German, French and Spanish so that non-English speaking players can easily navigate through their platform. Their customer service representatives also speak multiple languages, making it easy for them to communicate with players from different countries. In conclusion, Play'n GO's multilingual support is a valuable asset that ensures all players feel welcomed and supported regardless of where they come from or what language they speak.
Play'n GO's Partnerships
You can easily see Play'n GO's partnerships in action by checking out their impressive portfolio of games featuring popular brands and characters such as Rich Wilde and the Book of Dead, Hugo, and Reactoonz. These collaborations have allowed for unique gaming experiences that attract a wider audience and keep players engaged. The partnership benefits are two-fold: Play'n GO gains access to established brands with loyal followings, while the brands benefit from exposure to new markets through the online casino industry.
Play'n GO's partnerships have had a significant impact on the industry by setting a new standard for branded content. The company has shown that collaboration between software providers and brand owners can result in highly engaging games that offer something different than traditional slots. This approach has encouraged other providers to explore similar partnerships, leading to a more diverse selection of games available to players. Overall, Play'n GO's partnerships have helped shape the future of online gaming by creating innovative experiences that cater to a wide range of interests.
Play'n GO's Corporate Social Responsibility
Play'n GO's commitment to corporate social responsibility sets them apart from other gaming companies in the industry. They understand that their business operations have an impact on society, and they take this responsibility seriously. As such, they have implemented various CSR initiatives that aim to create a positive impact on society.
One of Play'n GO's CSR initiatives is their partnership with the Responsible Gambling Trust (RGT). RGT is a UK-based charity that aims to minimize gambling-related harm by funding education, prevention, and treatment programs. By partnering with RGT, Play'n GO demonstrates their dedication to responsible gambling practices and shows that they care about the well-being of their customers. In addition, Play'n GO has also implemented policies within their company culture that promote ethical behavior and sustainability practices. For example, they strive to reduce waste and carbon emissions in all areas of operation and encourage employee volunteerism in local communities. Overall, Play'n GO's CSR initiatives showcase their commitment to making a positive impact on society while still providing top-quality gaming experiences for players worldwide.
CSR Initiatives
Impact on Society
Partnership with RGT
Minimizing gambling-related harm
Ethical behavior & sustainability policies
Reducing waste & carbon emissions; Encouraging employee volunteerism
Support for local charities & communities
Creating positive change locally
Diversity & inclusion efforts
Promoting equality & respect for all individuals
Investing in employee training & development programs to foster growth and career advancement opportunities.
Play'n GO's Future Plans
Looking ahead, you'll be interested to know that Play'n GO has big plans for the future. One of their main focuses is on creating innovative new games that will keep players entertained and engaged. They have already announced that they plan to release over 40 new games in 2021 alone, which is a testament to their commitment to staying ahead of the curve.
These upcoming releases will cover a wide range of themes and game types, from classic slots to more complex video games. Some of the most anticipated titles include Blazin' Bullfrog, Shimmering Woods, and Reel Desire. Each game promises unique features and gameplay mechanics that are sure to delight players around the world. So if you're looking for exciting new casino games to try your luck at, keep an eye out for Play'n GO's future innovations!
Play'n GO's Competitors
Now that you know about Play'n GO's future plans, let's talk about their competitors. When it comes to casino software providers, there are many players in the market. In this subtopic, we'll explore how Play'n GO compares to other providers in terms of their unique selling points, market share, and growth. Get ready to dive deeper into the world of online gaming!
Comparison with Other Software Providers
When it comes to choosing a casino software provider, it's important to consider all the options available. Play'n GO is one of many providers on the market, and it's worth comparing their offerings with those of other providers. Here is a comparison table of Play'n GO and some of its competitors:
| Provider Name | Pros | Cons |
| --- | --- | --- |
| Play'n GO | Wide range of game types, user-friendly interface | Limited progressive jackpots |
| Microgaming | Huge selection of games, high-quality graphics and sound effects | Games can be slow to load |
| NetEnt | High-quality graphics and animations, innovative game features | Limited selection of table games |
As you can see from the table above, each provider has its own strengths and weaknesses. While Play'n GO offers a wide variety of game types and an easy-to-use interface, they don't have as many progressive jackpot options as some other providers. On the other hand, Microgaming has an enormous selection of games with impressive graphics and sound effects but loading times can be long. Meanwhile, NetEnt provides high-quality graphics and animations along with unique game features but falls short in terms of table game options.
Ultimately, when choosing a casino software provider it's important to consider your own preferences as well as the pros and cons offered by each option. By taking the time to research different providers like Play'n GO alongside its competitors, you'll be able to make an informed decision that will help you enjoy your online gaming experience even more.
Unique Selling Points
Explore the treasure trove of features that sets Play'n GO apart from other software providers. One of their unique selling points is their game mechanics, which are designed to be intuitive and easy-to-learn while still providing a high level of complexity for experienced players. Their games often involve innovative bonus rounds and other features that keep gameplay fresh and exciting.
Another area where Play'n GO shines is in user experience. They use advanced technology to create games that not only look great, but also run smoothly on any device. Their interface is designed to be user-friendly, with clear menus and controls that make it easy for players to find what they're looking for. Additionally, they offer a range of customization options so each player can tailor their experience to their individual preferences. Overall, Play'n GO's commitment to both game mechanics and user experience makes them an excellent choice for anyone looking for top-quality casino software.
Market Share and Growth
You'll be impressed by the market share and growth of Play'n GO in the gaming industry, as they continue to expand their reach and develop new partnerships. In 2020 alone, Play'n GO released over 50 new games, and their portfolio now boasts over 200 titles. This makes them one of the fastest-growing software providers in the industry.
Their success can also be attributed to their ability to adapt to market trends while overcoming industry challenges. For instance, when mobile gaming became increasingly popular, Play'n GO focused on developing HTML5 games that could be played across multiple devices seamlessly. Additionally, they have been able to establish themselves as a leading provider in regulated markets worldwide by obtaining licenses from reputable authorities such as the UK Gambling Commission and Malta Gaming Authority. All these efforts have contributed significantly to their market share growth, making them a force to reckon with in the casino software provider space.
Play'n GO's User Reviews and Feedback
When it comes to user reviews and feedback, you're probably wondering what people have to say about Play'n GO. Well, we've got good news – there are plenty of positive reviews out there! Players love the company's high-quality graphics, exciting gameplay, and impressive range of titles. Of course, no company is perfect, so there are also some negative reviews out there too. But overall, players tend to have a lot of common feedback and suggestions for Play'n GO that could help make their games even better.
Positive Reviews
If you're on the hunt for a reliable casino software provider, Play'n GO is definitely worth your attention. This company has been receiving consistently positive reviews from users all over the world. Here are three reasons why:
Quality Games: One of the biggest factors affecting a casino software provider's reputation is the quality of their games. Play'n GO delivers in this department, offering a wide range of entertaining and immersive titles that players love.

Innovative Solutions: As technology evolves, so too must online casinos and their software providers. Play'n GO stays ahead of the curve by constantly developing new and innovative solutions to improve user experience.

Positive Impact on Industry: With such high standards for game quality and innovation, it's no surprise that Play'n GO has had a significant impact on the online gambling industry as a whole. Their success serves as an inspiration for others to strive towards excellence in everything they do.
Negative Reviews
Don't let negative reviews discourage you from exploring Play'n GO's casino software. While there may be some concerns raised by these reviews, it is important to remember that every company will have its detractors. Instead of dismissing the provider outright, take the time to read through any negative feedback and see if there are any common themes or issues that stand out.
If you do come across negative reviews, consider whether they are legitimate concerns or just a one-off experience. Play'n GO has been around for over 15 years and has built a solid reputation in the online gaming industry. They have proven their commitment to addressing any concerns raised by players and working to improve their reputation. So don't be put off by a few bad reviews – instead, give them a chance and see what they can offer in terms of innovative games and user-friendly software.
Common Feedback and Suggestions
Take a moment to explore the common feedback and suggestions for Play'n GO, as they can provide valuable insights into how you can enhance your gaming experience. To start with, many players suggest that the company could improve its customer service. While the support team is generally helpful, some customers feel that they take too long to respond to queries or don't provide enough information in their responses. Play'n GO could benefit from providing more training for their support staff or implementing more efficient communication channels.
Another suggestion often made by players is improving game graphics. While Play'n GO's games are already visually appealing, there is always room for improvement. Players appreciate high-quality visuals and smooth animations, so enhancing these elements would make the games even more enjoyable. Additionally, some customers have mentioned wanting more customization options or themes for certain games – providing unique graphics and designs could help set them apart from other software providers in the market.
Related Pages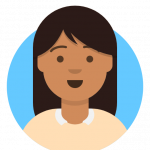 Damini Patel, an esteemed editor at Ask-casino.com, hails from Hyderabad and is currently based in Australia. With a keen interest in casino regulations, games, and news, Damini combines her rich cultural insights with her passion for the industry, delivering well-rounded and informed content for readers navigating the world of online gambling.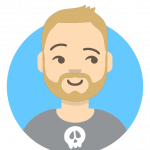 David Allen is a seasoned web content writer with a deep understanding of the online casino industry. With over a decade of experience, he has provided Ask-casino.com and various other platforms with insightful, reliable, and captivating content that resonates with both seasoned gamblers and newcomers alike. Hailing from Ontario, Canada, David brings a unique North American perspective to his articles, enriching them with local nuances and industry insights.
Outside of his professional endeavors, David is an avid gamer known in the digital realm as "lazywolf867". Whether he's spinning the slots or diving into a video game, David's passion for digital entertainment is evident. His work seamlessly blends his professional knowledge with personal experiences, ensuring readers get an authentic and informed viewpoint on all things casino.