Are you looking for a casino software provider that delivers innovative and exciting gaming experiences? Look no further than High 5 Games. With over two decades of experience in the industry, this New York-based company has established itself as a leading developer of cutting-edge casino games.
High 5 Games prides itself on pushing the boundaries of game development, with a focus on creating visually stunning and engaging content that keeps players coming back for more. Whether you're into slots or table games, High 5 Games offers an extensive catalog of titles that cater to all preferences. And with partnerships with some of the biggest online casinos in the US market, their games are widely available to players across the country. Keep reading to learn more about what makes High 5 Games stand out among its competitors in the crowded world of casino software providers.
History and Overview of High 5 Games
You're in for a treat as we take a look at the fascinating history and overview of High 5 Games! Founded in 1995, High 5 Games started out as a small software developer that created games for land-based casinos. However, their innovation and creativity soon caught the attention of major players in the industry, leading them to expand their operations and enter the online gaming market.
The evolution of High 5 Games has been impressive, with their portfolio now boasting over 300 games that are enjoyed by millions of players worldwide. Their impact on the casino industry is undeniable, with many of their titles featuring unique gameplay mechanics and exceptional graphics that have set new standards for what can be achieved in online gaming. It's no wonder they've won numerous awards for their contributions to the industry!
Innovation in Game Development
You'll be interested to know that High 5 Games is always at the forefront of innovation in game development. They use cutting-edge technology to create games with unique features that are not found in other slots games. Their collaborations with other companies also contribute to their reputation as a leading provider of online casino content in the US market.
Use of Cutting-Edge Technology
With the use of cutting-edge technology, High 5 Games has revolutionized the way online casinos operate. By incorporating new software and hardware advancements into their games, they have managed to create a more immersive and interactive gaming experience for players. This has had a profound impact on the gaming industry, as it has forced other developers to follow suit in order to stay competitive.
One example of the cutting-edge technology used by High 5 Games is their use of HTML5 coding language, which allows their games to be played seamlessly across multiple devices without any loss in quality or functionality. They have also incorporated advanced graphics engines and complex algorithms that enable their games to run smoothly even on older machines. Additionally, they have implemented various features such as social media integrations and live chat support that enhance player engagement and satisfaction. Overall, these technological advancements have allowed High 5 Games to stand out from other casino software providers and establish themselves as leaders in the industry.
Cutting-Edge Technology
Impact on Gaming Industry
HTML5 Coding Language
Seamless gameplay across multiple devices
Advanced Graphics Engines
Smooth performance even on older machines
Complex Algorithms
Enhanced game functionality
Social Media Integrations
Increased player engagement
Live Chat Support
Improved customer satisfaction
User-friendly Interface
Easy navigation and accessibility for all players
Unique Game Features
Don't miss out on the unique game features that set High 5 Games apart from other developers. Their interactive gameplay offers a thrilling experience that will keep you hooked for hours. Engage in exciting bonus rounds and unlock hidden features as you play your way through their games.
One of the standout features of High 5 Games is their engaging storylines. Immerse yourself in fantastical worlds, interact with unforgettable characters, and uncover secrets along the way. With their creative team constantly pushing boundaries, you can expect nothing short of excellence from these games. So why settle for mediocre gaming experiences when you can have it all with High 5 Games?
Collaborations with Other Companies
If you're a fan of popular TV shows or movies, imagine playing a slot game based on your favorite franchise – High 5 Games has made that possible through their strategic partnerships and collaborative ventures with entertainment giants like Warner Bros. and NBC Universal. These collaborations have resulted in the creation of some of the most exciting and visually stunning online casino games available today.
Through these partnerships, High 5 Games has been able to incorporate beloved characters and storylines into their games, bringing a new level of excitement to the online casino experience. For example, players can join forces with Batman in "Batman: The Batgirl Bonanza"or take on the Jurassic Park dinosaurs in "Jurassic Giants". With more collaborations in the works, fans of both gaming and pop culture are sure to be thrilled by what High 5 Games has in store.
| Collaborative Venture | Description |
| --- | --- |
| Warner Bros. | Collaborated on several DC Comics-themed slots such as "Wonder Woman Gold", "Justice League", and "Green Lantern". |
| NBC Universal | Worked together to create slots based on popular TV shows like "Law & Order", "Hercules: The Legendary Journeys", and "Mad Men". |
| IGT Gaming | Partnered for land-based casino games that include titles like the "Da Vinci Diamonds"series and Elvis Presley-themed slots. |
| Bally Technologies | Collaboration brought about popular titles such as "Thunderhorn"and several Quick Hit games. |
These collaborations not only offer unique gameplay experiences but also attract fans from different areas who may not have otherwise discovered High 5 Games' offerings. By continuing to form these strategic partnerships, High 5 Games is set to remain at the forefront of innovation in online casino gaming for years to come.
Popularity among Players
If you're curious about the popularity of casino games from software providers like High 5 Games, there are a few key indicators to look for. Firstly, top-rated games are a good sign that players enjoy the company's offerings. Secondly, recognition in the form of awards and accolades can speak to the quality of their work. And finally, positive player feedback is perhaps the most important indicator of all – it shows that real people are enjoying these games on a regular basis.
Top-Rated Games
Get ready to experience some of the most thrilling and captivating games on offer, as we showcase our top-rated picks from High 5 Games! As one of the leading software providers in the industry, High 5 Games has a reputation for creating innovative and high-quality gaming experiences that cater to player preferences. Their top-rated games are no exception, offering a range of exciting themes and game mechanics that keep players engaged for hours on end.
One of their most popular titles is Gypsy, which features stunning graphics and an immersive storyline. This five-reel slot game boasts 243 ways to win and offers lucrative bonus features such as free spins and wilds. Another favorite among players is Shadow of the Panther, which takes you on an adventure through the jungle with its unique split symbol feature that allows for up to ten symbols per payline. With so many top-rated games to choose from, it's no wonder why High 5 Games continues to be a preferred software provider in the US market.
Awards and Recognition
When it comes to industry awards and recognition, High 5 Games has consistently proven themselves as a top contender. They have been recognized for their achievements by numerous organizations within the gaming industry. In fact, they have won over 300 industry awards during their time in business.
High 5 Games' success can be attributed to their focus on innovation and creativity when developing new games. Their commitment to excellence has resulted in numerous accolades, including being named "Best Manufacturer of Slot Machines" at the International Gaming Awards. They have also received recognition for their social casino offerings, winning the EGR North America Awards for "Best Social Gaming Operator" in both 2018 and 2019.
In order to fully appreciate High 5 Games' accomplishments, take a look at this table highlighting some of their most notable industry awards:
| Award | Year Won |
| --- | --- |
| Best Manufacturer of Slot Machines | 2013, 2014, 2015 |
| Best Casino Product | 2016 |
| Best Interactive Product | 2020 |
| Best iGaming Software Supplier/Provider | 2021 |
| Best Mobile Game Provider | 2021 |
As you can see from this list, High 5 Games has consistently been recognized as an innovator within the gaming industry. Their dedication to creating high-quality games that push boundaries has earned them numerous accolades throughout the years.
Positive Player Feedback
You'll be thrilled to hear that players have been raving about the unforgettable gaming experiences they've had with High 5 Games. The provider has an exceptional reputation for creating top-notch casino games that offer exciting gameplay and impressive graphics. Players have consistently given positive feedback on their user experience, highlighting how smooth and easy it is to navigate through the games.
High 5 Games takes player satisfaction seriously, ensuring that every game created is designed with the player in mind. The software provider understands what players want from their gaming experience, and this reflects in the quality of their products. With a focus on creating immersive games that keep players engaged, High 5 Games has gained a loyal following among US casino enthusiasts who appreciate innovative design and high-quality gameplay. Overall, it's no surprise why so many players are singing praises for High 5 Games' unmatched user experience.
Licensing and Regulation
With stringent licensing and regulation requirements, High 5 Games ensures that its casino software providers are held to the highest standards of integrity and fairness. To operate in the US market, High 5 Games must comply with strict licensing requirements set by each state's gaming commission. These regulations ensure that all games offered by High 5 Games are fair and unbiased, giving players a level playing field.
High 5 Games' regulatory compliance extends beyond licensing requirements. The company is committed to responsible gambling practices and adheres to guidelines set forth by organizations such as the National Council on Problem Gambling. This dedication to player safety and fairness has helped High 5 Games build a strong reputation in the industry, making it a top choice for both players and operators looking for trustworthy casino software providers.
Collaboration with Online Casinos
If you're a player looking for a seamless gaming experience, imagine High 5 Games as the conductor of an orchestra, collaborating with online casinos to ensure that all elements come together harmoniously. High 5 Games offers its services to online casinos through revenue sharing models, which means that both parties benefit from each other's success. The company provides its casino partners with marketing strategies and promotional materials to attract players to their games.
High 5 Games also collaborates with online casinos by providing them with innovative games that cater to the US market. The company has a vast library of games, including slots, table games, and video poker, that are designed using cutting-edge technology and engaging themes. Its collaboration with online casinos ensures that players have access to a wide range of games that meet their preferences while providing them with an enjoyable gaming experience. As such, High 5 Games' collaboration with online casinos is one of the key reasons why it remains one of the most popular casino software providers in the US market today.
Mobile Gaming
When it comes to mobile gaming, the key points to keep in mind are responsive design, mobile app availability, and optimization for mobile devices. You want your online casino games to look great and function seamlessly on any device your players might be using, from smartphones to tablets. Additionally, having a dedicated mobile app can make it easier for players to access your games while on-the-go. With the US market increasingly turning towards mobile gaming as their preferred method of play, focusing on these aspects is crucial for success.
Responsive Design
You'll appreciate how High 5 Games implements responsive design to ensure seamless gameplay on any device. Their dedication to design aesthetics and user experience is evident in every game they produce. Whether you're playing on a desktop, tablet or smartphone, the graphics are sharp and the gameplay is smooth.
Responsive design allows for easy navigation and optimal functionality on any screen size. This means that whether you're playing at home or on-the-go, you won't miss out on any of the exciting features that High 5 Games has to offer. With their commitment to providing an exceptional gaming experience, it's no wonder why they've become one of the top casino software providers in the US market.
Mobile App Availability
Don't miss out on the convenience of playing your favorite games anytime and anywhere with High 5 Games' mobile app availability. With the increasing popularity of mobile gaming, High 5 Games has made sure that their games are easily accessible through their mobile app. Here are some benefits and drawbacks of using their mobile app:
Convenience: You can play your favorite games on-the-go without having to be tied down to a computer.

User-Friendly Interface: The interface is easy to navigate, making it simple for players to find what they're looking for.

Limited Game Selection: Though the selection of games offered is decent, it may not have as many options as the desktop version.

Impact on Player Experience: Having access to a mobile app enhances the overall player experience by providing more accessibility and flexibility when playing casino games. However, there may be some limitations depending on device compatibility or network connectivity issues.
Optimization for Mobile Devices
Maximizing your mobile gaming experience is essential, and High 5 Games has optimized their platform for seamless gameplay on a variety of devices. They have implemented various mobile optimization strategies to ensure that their games run smoothly on smartphones and tablets. This includes optimizing the graphics, reducing load times, and ensuring that the user interface is intuitive and easy to navigate.
High 5 Games also places a strong emphasis on user experience design when developing their games. They understand that players want an immersive and engaging experience, which is why they focus on creating visually stunning games with exciting features. Their team of designers works tirelessly to ensure that every aspect of the game is optimized for mobile devices, from the layout of the buttons to the placement of the reels. With High 5 Games' commitment to mobile optimization and user experience design, you can be sure that you'll have an enjoyable gaming experience no matter what device you're using.
Social Gaming
Hey, if you're looking for a fun way to play casino games with your friends without spending any money, social gaming by High 5 Games is the perfect solution! With their engaging strategies and unique monetization models, they offer an immersive experience that keeps players coming back for more. Here are some of the reasons why you should give social gaming a try:
Social Integration: High 5 Games allows players to connect with their friends through various social media platforms, making it easy to invite them to play and compete against each other.
Rewarding Experience: In addition to the thrill of playing popular casino games such as slots and poker, players can earn rewards like free coins and bonuses just for participating in daily challenges and events.
Creative Content: High 5 Games constantly releases new games with exciting themes and stunning graphics that keep players engaged.
Whether you're looking for a casual game or want to test your skills against others, social gaming by High 5 Games offers endless entertainment options. So why not give it a try today?
Overall, social gaming has become increasingly popular in the US market due to its accessibility, rewarding experiences, and engaging content. With High 5 Games at the forefront of this trend, there's no better time than now to join in on the fun. So gather your friends, choose your favorite game, and let the good times roll!
Customer Support
If you ever have an issue while playing casino games from High 5 Games, you can rest assured that their customer support team is ready to assist you. With live chat support and a 24/7 availability, you can reach out to them anytime and expect immediate response. Their customer service representatives are as attentive and helpful as a personal assistant, ensuring that your experience is seamless and enjoyable.
Moreover, High 5 Games' customer support team offers multilingual assistance, making it easier for non-English speaking players to communicate their concerns or queries. The user-friendly interface of their platform also makes navigating through the website hassle-free. As such, whether you're a seasoned player or just starting out, their customer support team will provide the necessary guidance to ensure that you have an excellent gaming experience with High 5 Games.
Responsible Gaming
Ensuring responsible gaming practices is a top priority for High 5 Games. They understand the importance of education when it comes to player protection. That's why they have implemented several measures to promote responsible gaming.
High 5 Games encourages players to set deposit limits and self-exclusion periods. They also provide information on how to recognize problematic gambling behavior and offer resources for those who may need help. By promoting responsible gaming, High 5 Games strives to create a safe and enjoyable environment for all players in the US market.
Future Plans and Developments
As a casino software provider, you're always looking to expand into new markets and offer your players even more exciting experiences. That's why you're planning on launching several new games in the near future that will cater to different tastes and preferences. To ensure that these games are top-notch, you're also investing heavily in research and development, exploring the latest trends and technologies so that you can stay ahead of the curve.
Expansion into New Markets
You can't afford to miss out on the opportunity to expand into new markets with High 5 Games – it's like leaving money on the table. With our extensive experience and successful track record in the gaming industry, we have established ourselves as a leading casino software provider. Our collaboration opportunities and marketing strategies are designed to help you reach new audiences and increase your revenue streams.
Expanding into new markets is crucial for any business looking to grow and stay competitive in today's market. With High 5 Games, you can access a wide range of international markets, including Europe, Asia, Latin America, and beyond. Our innovative games and cutting-edge technology are tailored to meet the demands of each market, ensuring that players receive a unique gaming experience that keeps them coming back for more. Take advantage of this opportunity now by exploring our partnership options and expanding your reach with High 5 Games!
| Market | Opportunities | Marketing Strategies |
| --- | --- | --- |
| Europe | High player demand; Regulatory compliance necessary | Localized content; Partnerships with established operators |
| Asia | Rapidly growing market; Unique cultural preferences | Innovative themes; Collaborations with local brands |
| Latin America | Untapped potential; Emerging regulatory frameworks | Multi-language support; Social media advertising |
Launch of New Games
So, you're curious about what High 5 Games has been up to lately? Well, their expansion into new markets has certainly been exciting, but let's not forget about the upcoming releases they have in store! That's right, High 5 Games is set to launch a whole slew of new games that are sure to keep players entertained for hours on end.
But don't just take our word for it – High 5 Games has already started teasing these new games with their game teaser campaigns. These campaigns give players a sneak peek into what's coming next from this innovative software provider. And with their focus on the US market, you can bet that these games are going to be tailored specifically to American audiences. So get ready for some thrilling gameplay and exciting features – High 5 Games' new releases are sure to impress!
Investment in Research and Development
Investing in research and development is crucial for software providers like High 5 Games to stay relevant in the highly competitive casino market. A sizeable R&D budget allows them to explore new technologies, experiment with different game mechanics, and ultimately create innovative products that can captivate players. This focus on innovation has a direct impact on game quality, as it ensures that High 5 Games continues to produce games that meet the evolving needs of their customers.
To achieve this level of excellence, High 5 Games employs a team of experienced developers, designers, and researchers who work tirelessly on improving the player experience. They constantly analyze player behavior and feedback, experimenting with new ideas until they find something that resonates with consumers. Additionally, they keep a close eye on emerging trends in the industry to ensure they stay ahead of the curve. By prioritizing R&D and innovation, High 5 Games can confidently assert itself as one of the leading casino software providers in the US market.
Industry Trends and Insights
As a casino software provider, High 5 Games wants to keep you up-to-date with the latest industry trends and insights. One of the biggest trends in the US market right now is the emergence of new markets. As more states legalize gambling, there are growing opportunities for casinos to expand their reach and attract new customers.
Another important trend to consider is consumer behavior. With so many options available to players, it's essential to stay ahead of changing preferences and expectations. This means investing in cutting-edge technology, offering personalized experiences, and providing top-notch customer support. By staying on top of these trends, you can ensure that your casino remains competitive and profitable in a rapidly evolving industry.
Competitor Analysis
Now that you have gained insights on the industry trends, it's time to dive into the competition. When it comes to casino software providers in the US market, High 5 Games is definitely a name that stands out. However, they are not alone in this field and understanding their competitors is crucial for their success.
When analyzing High 5 Games' competitors, one of the key factors to consider is market share. Some of their biggest rivals include names like IGT, Aristocrat, and Scientific Games – all of which hold a significant portion of the market share in the US. These companies offer similar products and services as High 5 Games but have been in business longer and may have established relationships with larger casinos and gaming operators. Therefore, gaining an edge over these competitors could be challenging for High 5 Games. To do so, they need to focus on developing unique features and building strong relationships with smaller casinos who may be more open to trying new software providers. Additionally, identifying their target audience can help them create tailored products that meet specific needs or preferences – giving them an advantage over larger competitors who may not be as agile in their approach.
Related Pages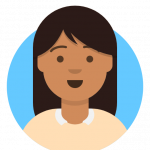 Damini Patel, an esteemed editor at Ask-casino.com, hails from Hyderabad and is currently based in Australia. With a keen interest in casino regulations, games, and news, Damini combines her rich cultural insights with her passion for the industry, delivering well-rounded and informed content for readers navigating the world of online gambling.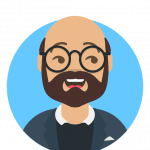 Trevor Blacksmith, Chief Editor at Ask-casino.com, has dedicated over 15 years to the online casino industry, ensuring readers receive accurate and current information. Based in New York, Trevor's meticulous approach and extensive experience make him a trusted voice in the realm of digital gambling, upholding the highest standards of journalistic integrity.