You're about to discover a hidden gem in the world of online casino gaming: Bulletproof Games. These software providers may not be as well-known as some of their big-name competitors, but they pack a powerful punch when it comes to game quality and innovation.
Founded in 2015 by Craig Ball and Michael Bullock, Bulletproof Games has quickly made a name for themselves with their commitment to fair gaming practices and unique game offerings. With a focus on engaging gameplay and mobile compatibility, they've partnered with online casinos around the world to provide players with an unforgettable gaming experience. And with high levels of security and encryption, you can rest assured that your personal information is always safe and secure. In this article, we'll take a closer look at what makes this up-and-coming software provider stand out from the crowd.
Overview of their History and Success
Bulletproof Games' success can be attributed to their innovative approach to casino software development. Their history started in 2015 when they first launched their gaming studio. Since then, the company has undergone significant evolution and expansion, making a name for themselves in the online gambling industry.
One of the notable partnerships that Bulletproof Games has formed is with Microgaming, one of the world's leading online gaming software providers. This partnership has enabled Bulletproof Games to expand its reach and offer its games on a larger scale. Additionally, they have partnered with other reputable names in the industry such as iSoftBet and Pariplay. With these collaborations, Bulletproof Games continues to create high-quality games that are both entertaining and profitable for players and operators alike.
Commitment to Fair Gaming
Ensuring fair play is paramount for any company operating in the gaming industry, and at Bulletproof Games, this commitment is taken seriously. They understand that their success as a software provider depends on the trustworthiness of their games. That's why they have partnerships with independent testing agencies to ensure that their games are fair and transparent.
Bulletproof Games has implemented a number of measures to guarantee the fairness of their games. For example, they use random number generators (RNGs) to determine game outcomes, which ensures that each outcome is completely random and unbiased. Additionally, they provide detailed information about each game's payout percentage so players can make informed decisions about where to place their bets. By taking these steps, Bulletproof Games has earned a reputation for being one of the most trustworthy software providers in the industry.
Unique Game Offerings
You'll be pleasantly surprised by the diverse and innovative games on offer from this game developer. Bulletproof Games prides itself on creating unique and exciting games that stand out from the rest. Their commitment to innovation is evident in their game offerings, which feature a variety of innovative themes and gameplay mechanics.
Here are just a few examples of the types of games you can expect from Bulletproof Games:
Slot games with bonus features that go beyond the typical free spins and wild symbols.
Unique table games that put a new spin on classic favorites like blackjack and roulette.
Interactive scratch cards that offer more than just a chance to win cash prizes.
Progressive jackpots that give players the chance to win life-changing sums of money while playing their favorite games.
With such a wide range of options available, there's sure to be something for everyone when it comes to Bulletproof Games' unique game offerings. So why not try one out today and see what all the fuss is about?
Engaging Gameplay
Don't even bother trying to resist the addictive and captivating gameplay that awaits you with Bulletproof Games' casino software offerings. Their games are designed to engage players like never before, with interactive features that immerse you in a world of excitement and possibilities.
From stunning graphics to intuitive controls, every aspect of their games is crafted with player immersion in mind. Whether you're a seasoned gambler or just discovering the thrill of online casinos, Bulletproof Games has something for everyone. With innovative new titles released regularly, there's always something fresh and exciting waiting for you to try your luck on. So why wait? Dive into the action today and experience gaming like never before!
Mobile Compatibility
Take your gaming experience to the next level with Bulletproof Games' mobile-friendly titles that allow you to enjoy all the excitement of their games on-the-go. With mobile optimization as a top priority, Bulletproof Games ensures that their games are accessible on a wide range of devices, from smartphones to tablets. This means that you can play whenever and wherever you want, without having to be tied down to a desktop computer.
Furthermore, Bulletproof Games' commitment to cross-platform compatibility means that you can seamlessly transition between different devices without losing any progress or data. Whether you start playing on your phone during your morning commute or switch over to your tablet when you get home, you'll be able to pick up right where you left off. With this level of flexibility and convenience, it's no wonder why Bulletproof Games has become one of the most popular casino software providers for players who value accessibility and mobility.
Numeric list:
Mobile optimization is a top priority for Bulletproof Games.
Their mobile-friendly titles are accessible on a wide range of devices.
Cross-platform compatibility allows for seamless transitions between different devices.
User-Friendly Interface
Navigating through Bulletproof Games' titles is a breeze thanks to their user-friendly interface. The interface design is simple and intuitive, allowing players to easily find what they are looking for without any confusion. Whether you are a seasoned player or new to online gambling, the user experience provided by Bulletproof Games' software will make it easy for you to get started.
The table below highlights some key features of the interface design that contribute to its ease of use:
| Feature | Description | Example |
| --- | --- | --- |
| Clear Navigation | Menu options are easy to understand and navigate | Home, Slots, Table Games |
| Visual Hierarchy | Information is presented in a logical order with clear visual cues indicating importance | Large, bold font used for game titles |
| Consistent Layout | All games have a similar layout and structure, making it easy for players to switch between different titles without having to relearn how to navigate each one. | Buttons for spin/repeat bet located in the same place on all slot games |
Overall, Bulletproof Games has done an excellent job creating an interface that makes playing their casino games enjoyable and hassle-free. The attention paid to detail in the design ensures that users can focus on enjoying the games rather than struggling with navigation or confusing layouts.
Lucrative Bonuses and Rewards
You'll be thrilled to know that with Lucrative Bonuses and Rewards, you can increase your chances of winning big while playing your favorite online games. Casino software providers like Bulletproof Games understand the importance of bonuses and rewards in keeping players engaged and coming back for more. There are different types of bonuses that you can take advantage of, such as welcome bonuses, no deposit bonuses, free spins, cashback offers, and reload bonuses.
Moreover, casinos also offer loyalty programs where players earn points or tiers based on their activity on the platform. These loyalty programs come with additional perks such as exclusive promotions, personalized customer service, faster withdrawals, and even invitations to special events. By taking advantage of these lucrative bonuses and rewards offered by casino software providers like Bulletproof Games, you not only get a chance to win big but also get better value for your money. So don't hesitate to sign up for these programs and start reaping the benefits today!
Availability in Different Markets
With Bulletproof Games' online games available in various markets worldwide, gamers can enjoy their favorite titles anytime and anywhere. The company has achieved significant market penetration by offering its games to different regions with varying regulations. This ensures that players can access the games without any legal issues.
Bulletproof Games takes regulatory compliance seriously, ensuring that its games are fully compliant with the rules of each market it enters. The company works closely with local authorities to ensure that all requirements are met before entering a new market. As a result, players can trust that they are playing fair and legal games no matter where they are located. With its commitment to regulatory compliance and focus on expanding into new markets, Bulletproof Games is rapidly becoming one of the most popular casino software providers around the globe.
Collaboration with Online Casinos
Partnering with online operators, Bulletproof Games has revolutionized the gaming industry by bringing exciting new titles to a wider audience. Through their online casino partnerships, they have expanded their reach and introduced innovative marketing strategies that have proven effective in attracting more players.
As part of their collaboration with online casinos, Bulletproof Games has developed a range of promotional tools and resources that help operators market their games more effectively. These include customizable banners, social media content, and targeted email campaigns that are designed to engage players and drive traffic to the casino's website. By working closely with their partners, Bulletproof Games has created a mutually beneficial relationship that benefits both parties and helps them stay ahead of the competition.
| Pros | Cons |
| --- | --- |
| Strong brand recognition | Limited game selection |
| Innovative marketing strategies | No live dealer games |
| High-quality graphics and animation | Limited availability in certain markets |
| Wide range of themes and genres | Lack of progressive jackpot games |
Overall, collaborating with online casinos is an essential aspect of Bulletproof Games' business strategy. By developing strong partnerships with top operators in the industry, they have been able to expand their reach and showcase their innovative titles to a wider audience. Their marketing strategies continue to evolve as they strive to offer the best possible gaming experience for both players and operators alike.
High Level of Security and Encryption
Ensuring the safety of your personal and financial information is paramount when playing online games, which is why Bulletproof Games places a high emphasis on implementing top-notch security and encryption measures. As one of the leading casino software providers in the industry, they understand that their customers' privacy is of utmost importance. Therefore, they use advanced encryption technology to protect sensitive data from malicious attacks.
Here are some ways Bulletproof Games ensures your customer privacy:
They use 128-bit SSL (Secure Socket Layer) encryption technology to protect all communication between their servers and your computer.
They regularly conduct vulnerability assessments and penetration testing to identify any potential weaknesses in their system.
They comply with all major regulatory standards for data protection, including GDPR (General Data Protection Regulation) and PCI DSS (Payment Card Industry Data Security Standard).
With these measures in place, you can rest assured that your personal information is kept safe while enjoying their exciting online casino games.
Customer Support and Responsiveness
The team at Bulletproof Games understands that players may encounter issues or have questions while using their software. That's why they've made it a priority to provide excellent customer support and responsiveness. If you need assistance, you can rest assured that someone from the team will be available to help you.
With an average response time of less than 24 hours, Bulletproof Games' customer support team is quick to address any concerns or inquiries. They offer various support channels, including email and live chat, so you can choose the method that works best for you. Additionally, the team is knowledgeable about their software and can assist with anything from technical issues to general questions about gameplay. Overall, Bulletproof Games goes above and beyond in providing top-notch customer support to ensure a positive experience for all players.
Future Plans and Prospects for Growth
Looking ahead, Bulletproof Games has big plans for expanding their reach and increasing their influence in the gaming industry. One of their key strategies is to form partnerships with other companies that share their vision for innovation and quality gaming experiences. By collaborating with these partners, Bulletproof can leverage their combined expertise to create new and exciting games that push the boundaries of what is possible in the world of online casinos.
In addition to forming partnerships, Bulletproof Games is also focused on developing innovative strategies for growth. They are constantly researching new technologies and trends in the industry to stay ahead of the curve and provide players with cutting-edge experiences. By staying true to their commitment to quality and innovation, Bulletproof Games is well-positioned for continued success as one of the top casino software providers in the market today.
Partnerships
Innovation Strategies
Collaborating with like-minded companies
Researching new technologies
Combining expertise for better game development
Staying ahead of industry trends
Creating innovative gaming experiences through collaboration
Focusing on quality and player satisfaction
Ultimately, our goal is to deliver exceptional games that engage and entertain players around the world.
Related Pages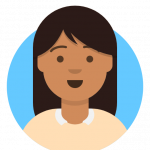 Damini Patel, an esteemed editor at Ask-casino.com, hails from Hyderabad and is currently based in Australia. With a keen interest in casino regulations, games, and news, Damini combines her rich cultural insights with her passion for the industry, delivering well-rounded and informed content for readers navigating the world of online gambling.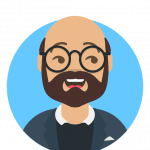 Trevor Blacksmith, Chief Editor at Ask-casino.com, has dedicated over 15 years to the online casino industry, ensuring readers receive accurate and current information. Based in New York, Trevor's meticulous approach and extensive experience make him a trusted voice in the realm of digital gambling, upholding the highest standards of journalistic integrity.