If you're a fan of online gambling, then you've likely come across Bally Technologies' software at some point. This company has been a major player in the casino industry for decades, and their innovative technology has helped to shape the way we play games online.
In this article, we'll take a closer look at Bally Technologies and what makes them stand out from other casino software providers. We'll explore their history, notable contributions to the gaming industry, partnerships with online casinos, recent developments and future directions, as well as criticisms and controversies. Whether you're an experienced gambler or just starting out, understanding the role that Bally Technologies plays in the world of online gambling can help you make informed decisions about where to play and what games to try.
History and Origins of Bally Technologies
Bally Technologies was born in the neon-lit streets of Chicago, where the company's origins began to take shape. It all started in 1932 when Raymond Moloney founded Bally Manufacturing Corporation, which produced pinball machines. In the following years, Bally expanded its product line and entered into various industries such as slot machines, arcade games, and even medical equipment.
Despite facing some legal troubles in the early 1960s due to allegations of organized crime connections, Bally continued on its growth trajectory. The company went public in 1969 and became a leader in the gaming industry by introducing new technologies like electronic slot machines and video poker. Today, Bally Technologies is part of Scientific Games Corporation and continues to innovate with cutting-edge products for casinos worldwide.
Notable Contributions to the Gaming Industry
Gamers across the world have benefited greatly from several innovative features introduced by Bally Technologies. This company has been at the forefront of game design advancements for decades, and their contributions have revolutionized the industry. Here are two sub-lists that highlight some of their most notable achievements:
Exciting gaming experiences: Bally Technologies is responsible for introducing many exciting gaming experiences that have become staples in casinos worldwide. For example, they pioneered the use of video slots with advanced graphics and animations that create an immersive environment for players to enjoy. They also developed popular games like Blazing 7's and Quick Hit, which have become fan favorites due to their engaging gameplay and generous payouts.

Improved player engagement: Another significant contribution made by Bally Technologies is their focus on improving player engagement. They achieved this through several innovations, such as interactive bonus rounds that allow players to win extra prizes or multi-level progressive jackpots that keep players engaged as they work towards a big payout. These features not only make games more entertaining but also increase the chances of winning big, making them popular among gamers worldwide.
Bally Technologies has contributed significantly to the gaming industry through various innovative features and game design advancements. Their commitment to delivering exciting gaming experiences while improving player engagement has helped shape modern-day casino gaming as we know it today.
Overview of Bally Technologies Software
If you've ever spun the reels at a brick-and-mortar or online slot machine, chances are you've encountered some of the industry-leading technology that's been developed by one of gaming's most innovative pioneers: Bally Technologies. With over 80 years of experience in the gaming industry, Bally has become a household name for both players and casino operators alike. Their software is known for its exceptional game selection and user experience.
Bally offers a wide range of games including classic slots, video slots, table games, and even sports betting options. They have over 600 titles in their library which guarantees that players will never run out of new options to try out. Additionally, their software is designed with player engagement in mind – offering features such as bonus rounds, free spins, and interactive animations that keep users entertained and coming back for more. The user interface is also intuitive and easy to navigate making it simple for players to find what they're looking for without any hassle.
Partnerships with Online Casinos
You may be interested to know that many popular online gaming sites have formed partnerships with one of the leading pioneers in the gaming industry. Bally Technologies has collaborated with various online casinos, providing them with top-of-the-line software and gaming solutions. This partnership has been beneficial for both parties, as it allows Bally Technologies to expand its reach and cater to a wider pool of customers while allowing online casinos to offer their players a seamless and enjoyable gaming experience.
To give you an idea of the extent of these collaborations, here's a table showing some online casinos that have partnered with Bally Technologies:
| Online Casino | Collaboration |
| --- | --- |
| Bet365 | Provides exclusive games developed by Bally Technologies |
| Caesars Casino | Uses Bally Technologies' platform and software for all their games |
| Borgata Online Casino | Collaborates with Bally Technologies for game development and marketing strategies |
| Golden Nugget Online Casino | Utilizes Bally Technologies' technology for their mobile app and casino website |
| Pala Casino | Offers a wide range of games developed by Bally Technologies |
As you can see from this table, many well-known online casinos are taking advantage of the expertise offered by Bally Technologies. These collaborations not only benefit the online casinos but also allow Bally Technologies to showcase its innovations in the gaming industry. With their cutting-edge technology and commitment to quality, it's no surprise that so many online casinos have chosen to partner with them in developing their marketing strategies.
Recent Developments and Future Directions
As you delve into the recent developments and future directions of partnerships between online casinos and software providers like Bally Technologies, there are a few key points to keep in mind. First, advancements in gaming technology are rapidly changing the landscape of the industry, with new innovations constantly emerging. Second, these partnerships are expanding into new markets around the globe, creating exciting opportunities for growth and expansion. Finally, the potential impact on the gaming industry as a whole is significant, as these partnerships continue to shape and redefine what it means to play casino games online.
Advancements in Gaming Technology
You're missing out on the latest and greatest gaming experiences if you haven't kept up with the advancements in gaming technology. In recent years, casino software providers like Bally Technologies have been at the forefront of creating innovative and immersive gaming experiences that take advantage of cutting-edge technology. Here are just a few examples:
Virtual Reality: VR is no longer just a sci-fi concept; it's now a reality in the world of gaming. With VR headsets like Oculus Rift and HTC Vive becoming more accessible to consumers, game developers are finding new ways to create fully-immersive virtual worlds that make players feel like they're really there.

Mobile Gaming: The rise of smartphones and tablets has made mobile gaming one of the fastest-growing segments of the gaming industry. Casino software providers have been quick to jump on this trend, creating mobile versions of their most popular games that can be played anywhere, anytime.

Live Dealer Games: With live dealer games, players can experience all the excitement of a real casino from the comfort of their own home. Using advanced streaming technology, these games allow players to interact with real dealers and other players in real-time.

AI & Machine Learning: Artificial intelligence (AI) and machine learning (ML) are revolutionizing the way games are designed and played. From personalized game recommendations based on player preferences to bots that can play against human opponents, these technologies are changing what we thought was possible in gaming.
Expansion into New Markets
Now that we've discussed the advancements in gaming technology, let's dive into Bally Technologies' expansion into new markets. As a major player in the casino software provider industry, Bally has been able to penetrate new markets and adapt culturally to meet the needs of their customers.
Market penetration is key for any business looking to grow and expand their reach. Bally Technologies has successfully done this by expanding into international markets such as Asia and Europe. By doing so, they are able to offer their innovative products and services to a wider audience while also adapting culturally to suit each market's specific needs. This not only allows them to increase revenue but also creates opportunities for long-term growth and success. Additionally, cultural adaptation shows that Bally understands the importance of catering to different cultures and demographics, ultimately providing a more personalized experience for their customers.
Potential Impact on the Gaming Industry
Expanding into new markets has the potential to revolutionize the gaming industry by bringing innovative products and services to a wider audience and creating opportunities for long-term growth. However, casino software providers like Bally Technologies must also consider regulatory challenges and competition analysis before entering new territories.
In terms of regulatory challenges, different countries have varying laws and regulations that may impact the operation of casinos. For instance, some countries may require strict licensing requirements or impose high taxes on gambling activities. Therefore, Bally Technologies must conduct thorough research on each market they plan to enter to ensure compliance with local regulations and minimize legal risks. Moreover, competition analysis is crucial in determining whether there is demand for their products in a new market. By analyzing competitors' offerings and market share, Bally Technologies can identify gaps in the market they can fill with their own innovative solutions. Overall, expanding into new markets presents both opportunities and challenges for casino software providers like Bally Technologies.
Criticisms and Controversies
Oh boy, looks like Bally Technologies has had its fair share of criticisms and controversies – seems like they've been playing a bit too much of their own slot machines. One of the biggest ethical concerns surrounding Bally Technologies is their partnership with casinos that offer online gambling services in countries where such activities are illegal. Critics believe that this move goes against not only ethical principles but also legal regulations, which could potentially cause legal issues for both the company and participating casinos.
Another financial scandal that hit Bally Technologies was their settlement with the Securities and Exchange Commission (SEC) in 2013 wherein they paid $2 million for violating anti-bribery laws. The company was found to have given gifts and paid trips to foreign officials to secure business deals between 2004 and 2008, causing a major blow to their reputation. Furthermore, there have been several reports of glitches in Bally's software systems, resulting in unfair play for customers. With all these controversies under their belt, it remains to be seen how Bally Technologies will address these issues moving forward.
Partnership with illegal online gambling services
Violation of anti-bribery laws
Glitches in software system leading to unfair play
Potential legal consequences
Damage to reputation
Related Pages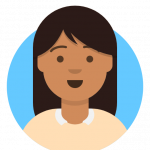 Damini Patel, an esteemed editor at Ask-casino.com, hails from Hyderabad and is currently based in Australia. With a keen interest in casino regulations, games, and news, Damini combines her rich cultural insights with her passion for the industry, delivering well-rounded and informed content for readers navigating the world of online gambling.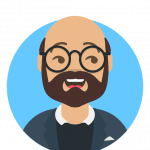 Trevor Blacksmith, Chief Editor at Ask-casino.com, has dedicated over 15 years to the online casino industry, ensuring readers receive accurate and current information. Based in New York, Trevor's meticulous approach and extensive experience make him a trusted voice in the realm of digital gambling, upholding the highest standards of journalistic integrity.