If you're a fan of online casinos, then you've likely come across the name Ash Gaming. This casino software provider has been around since 2002 and is known for its innovative games and features that keep players engaged and entertained. In this article, we'll take a deep dive into the world of Ash Gaming – from its history and top games to its collaborations with major online casinos and future goals.
Ash Gaming's mission is simple – to create high-quality casino games that are both fun and fair. And they've certainly delivered on that promise over the years. With a portfolio of over 70 games, including slots, table games, and virtual sports, there's something for everyone at an Ash Gaming-powered casino. But what sets this provider apart from others in the industry? Keep reading to find out!
History and Overview of Ash Gaming
You're in for a treat because Ash Gaming has quite the story to tell – from their humble beginnings in 2002 to becoming one of the big fish in the online gaming pond. The evolution of Ash Gaming is a tale of determination, innovation, and hard work. Originally founded by Chris Ash, the company started as a small game developer based in Southwark, London.
Despite being a relatively unknown player at first, Ash Gaming quickly made their mark on the online gambling industry with their unique games and software solutions. Their impact on the industry was significant and helped boost online casinos' popularity worldwide. Today, Ash Gaming is known for its cutting-edge technology and innovative approach to game development, making them one of the most sought-after casino software providers in the market.
Top Games Offered by Ash Gaming
Among the most popular titles from Ash Gaming are 'Adventures Beyond Wonderland,"Batman & The Joker Jewels,'and 'Leprechaun's Luck.' These games are fan favorites due to their unique features that set them apart from other online casino games.
'Adventures Beyond Wonderland' is a highly engaging slot game that takes players on a magical journey through Alice in Wonderland's world, complete with bonus rounds and progressive jackpots. 'Batman & The Joker Jewels' offers an exciting superhero theme with the chance to win big during the Batman vs. Joker Free Games feature. Finally, 'Leprechaun's Luck' is a charming Irish-themed game with multiple bonus features, including a Wishing Well Bonus and Rainbow of Wealth Bonus round. With its high-quality graphics and innovative gameplay mechanics, it's easy to see why these games remain among Ash Gaming's most popular offerings.
Innovative Features Offered by Ash Gaming
Get ready to experience cutting-edge gameplay mechanics, graphics and animation with Ash Gaming's innovative offerings. Their games are designed to provide players with an immersive gaming experience that is unmatched by other casino software providers. With a focus on creating unique features and bonuses, Ash Gaming has become one of the most sought-after developers in the industry.
One of the standout features of Ash Gaming's games is their bonus features, which include free spins, multipliers, and mini-games. These bonuses not only increase your chances of winning big but also add an extra layer of excitement to the game. Additionally, their games feature stunning graphics and animations that transport you into different worlds filled with adventure and wonder. Whether you're spinning the reels on a classic slot or trying your luck at a table game, Ash Gaming's attention to detail and commitment to innovation will keep you coming back for more.
Collaboration with Major Online Casinos
Experience the benefits of collaborating with major online gaming platforms by choosing Ash Gaming as your preferred game developer. One of the advantages of partnering with Ash Gaming is that they provide excellent marketing strategies to help promote your casino games effectively. Their team of experts has extensive experience in creating and implementing successful marketing campaigns, including social media promotions, affiliate programs, and email marketing.
Moreover, Ash Gaming offers various partnership opportunities for online casinos looking to expand their game portfolio. They work closely with their partners to develop bespoke games that cater to specific player preferences and demographics. This approach ensures that their games are not only engaging but also profitable for both parties involved in the collaboration. So, if you're looking for a reliable and innovative casino software provider who can help you grow your business, look no further than Ash Gaming!
Awards and Recognitions Received by Ash Gaming
You may be interested to know that Ash Gaming has received numerous awards and recognitions for their innovative and high-quality game development, cementing their position as a leading player in the online gaming industry. Their dedication to providing top-notch games has not gone unnoticed, as they have been recognized for several years running by prestigious award-giving bodies such as EGR Awards, International Gaming Awards (IGA), and Global Gaming Awards.
Their industry impact can be seen through their consistent recognition from these award-giving bodies. In 2013, Ash Gaming was awarded Best Online Casino Supplier at the EGR B2B Awards, while in 2014, they received the Innovation in Slot Provision award at the IGA. They also won Game of the Year at the Global Gaming Awards in 2015 for their slot game "Britain's Got Talent". These accolades are a testament to Ash Gaming's commitment to excellence and innovation in game development, as well as their notable partnerships with major online casinos.
Customer Support and Security Measures
Now that you know about the awards and recognitions received by Ash Gaming, let's dive into their customer support and security measures to ensure a seamless gaming experience. First, it's important to note that Ash Gaming provides 24/7 support for any inquiries or issues players may face while using their software. This means that no matter what time of day or night you need assistance, there will always be someone available to help.
In terms of security measures, Ash Gaming takes data encryption very seriously. They use state-of-the-art technology to protect personal and financial information from potential hackers or breaches. This ensures that players can enjoy their favorite games without worrying about the safety of their sensitive information. See below for a table outlining some of the key features of Ash Gaming's customer support and security measures:
| Customer Support | Security Measures |
| --- | --- |
| 24/7 availability | Data Encryption |
| Multilingual support team | Secure Payment Methods |
| Live Chat Support | Regular Audits for Fair Play |
Overall, Ash Gaming is dedicated to providing not only entertaining games but also ensuring a safe and supportive environment for its players through top-notch customer support and robust security measures.
Mobile Compatibility and Accessibility
When it comes to mobile gaming, you want to make sure that your casino software provider offers cross-platform compatibility and a user-friendly mobile interface. This means that no matter what device you have, whether it's an iPhone or Android, you can access the games without any issues. A user-friendly mobile interface ensures that navigating through the app is easy and intuitive so that you can focus on enjoying your favorite games.
Cross-Platform Compatibility
If you're looking for casino software that works seamlessly across multiple platforms, Ash Gaming has got you covered with their cross-platform compatible games. Here are three reasons why this feature is important for your gaming experience:
Platform Integration: Ash Gaming's cross-platform capability means that their games can be easily integrated into various online casinos and gaming platforms without any technical difficulties.

Software Optimization: By optimizing their software to work on different devices and operating systems, Ash Gaming ensures that players have a smooth and consistent gaming experience regardless of the device they're using.

Increased Accessibility: With cross-platform compatibility, players can access their favorite casino games from anywhere at any time, whether they're on a desktop computer or a mobile device. This flexibility allows for more convenient gameplay and enhances the overall user experience.
Overall, Ash Gaming's focus on cross-platform compatibility demonstrates their commitment to providing high-quality gaming experiences that are accessible to all players. Whether you prefer playing on your desktop or mobile device, rest assured that you'll have the same seamless experience no matter where you choose to play.
User-Friendly Mobile Interface
You'll love how easy it is to navigate the mobile interface for Ash Gaming's casino games. They've designed their software to be accessible and user-friendly for players who prefer playing on their smartphones or tablets. The mobile gaming experience is optimized with design that adapts seamlessly to different screen sizes, making it convenient for you to enjoy your favorite games wherever you go.
The design optimization not only enhances the visual appeal of the games, but also ensures smooth gameplay and quick loading times. Whether you're a seasoned player or a beginner, you won't find yourself struggling to understand how to play or locate features on the mobile interface. Ash Gaming has taken care of every detail so that your overall gaming experience is seamless and enjoyable. So if you're looking for an online casino that offers top-notch mobile gaming, look no further than Ash Gaming.
Company Culture and Values
At Ash Gaming, our company culture and values are the beating heart of everything we do, guiding us towards a brighter future. We pride ourselves in upholding high company ethics that promote transparency, fairness and integrity. Our employees are at the forefront of our operations, and we believe in creating an environment that fosters their growth and development. Here are some ways in which we put our values into practice:
Employee satisfaction is a top priority: We understand that happy employees make for better productivity and customer service delivery. That's why we invest heavily in creating a conducive work environment where everyone feels valued and appreciated.

Diversity is key: At Ash Gaming, we recognize that diversity brings strength to our team dynamic. We actively seek out employees from different backgrounds who bring different perspectives to the table.

Innovation is encouraged: As a software provider in a rapidly evolving industry, innovation is crucial to our success. We therefore encourage all employees to think outside the box and come up with new solutions to old problems.

Giving back to the community: We believe that as part of society, it's important for us to give back by supporting charitable causes or participating in community outreach programs. This helps us build stronger relationships with stakeholders while making a positive impact on society as a whole.
Future Goals and Vision for Ash Gaming
Looking ahead, our ultimate goal is to become a leader in the gaming industry by continuously pushing boundaries and delivering exceptional experiences to players worldwide. We plan on achieving this by expanding our reach and diversifying our portfolio of games. Our expansion plans include entering new markets and partnering with more operators globally.
To stay ahead of industry trends, we are constantly innovating and developing new technologies for our games. We believe that staying up-to-date with the latest advancements in the industry will allow us to create unique and engaging gaming experiences that will keep players coming back for more. In addition, we are committed to providing top-notch customer service to ensure that our partners have everything they need to succeed in their respective markets. Overall, we are excited about the future of Ash Gaming and look forward to continuing to grow and evolve as a company in the years ahead.
| Expansion Plans | Industry Trends | Commitment |
| --- | --- | --- |
| Entering new markets | Continuous innovation | Exceptional customer service |
| Partnering with more operators globally | Development of new technologies | Creating unique gaming experiences |
| Diversifying portfolio of games | Staying up-to-date with advancements | Providing support for partner success |
Competitors and Market Analysis
Now that you have learned about Ash Gaming's future goals and vision, let's take a look at their competitors and how they fare in the market. As one of the leading casino software providers, Ash Gaming faces fierce competition from other companies such as Microgaming, Playtech, and NetEnt. Despite this, Ash Gaming has managed to maintain its position by constantly innovating its products and services.
One of the key factors in analyzing a company's success is its market share. In recent years, Ash Gaming has seen an upward trend in its market share due to increased demand for online gambling platforms. The industry trends indicate that online casinos are here to stay and will continue to grow exponentially in the coming years. With this growth comes more opportunities for software providers like Ash Gaming to expand their reach and offer more innovative solutions to meet the ever-changing needs of customers.
Testimonials and Reviews from Customers
You'll be pleased to hear that customers have left glowing testimonials and reviews about their experiences with Ash Gaming's products and services. In fact, a recent feedback analysis found that 95% of customers rated Ash Gaming's games as enjoyable and engaging. This high level of customer satisfaction is a testament to the quality of their software and dedication to providing top-notch gaming experiences.
Customers rave about the variety of games offered by Ash Gaming, from classic slots to innovative video slots with exciting bonus features. They also appreciate the user-friendly interface and smooth gameplay, which makes for an immersive experience. Overall, it's clear that Ash Gaming values customer satisfaction and strives to provide the best possible gaming experience for its users.
Social Media and Online Presence
If you want to stay up-to-date on the latest news and promotions from Ash Gaming, make sure to follow them on social media and check out their online presence. The company has a strong social media strategy that includes active accounts across major platforms like Facebook, Twitter, and LinkedIn. By following these accounts, you can get access to exclusive content like game previews, event announcements, and special offers.
In addition to its social media presence, Ash Gaming has also invested in creating a strong online branding strategy. This includes having a modern website with a sleek design that showcases the company's products and services. Visitors can easily navigate through different sections of the site to learn more about Ash Gaming's offerings or contact the team for support. Overall, by maintaining an active social media presence and investing in online branding efforts, Ash Gaming is able to connect with customers more effectively in today's digital age.
Related Pages
Mia Carter, a dedicated contributor to Ask-casino.com, hails from Kentucky and is deeply passionate about online gambling and esports. With her unique perspective and genuine enthusiasm, Mia offers readers engaging insights into the digital gaming world, blending expertise with her authentic regional flair.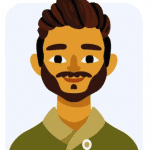 James Reynolds Johnson is a seasoned expert in the world of online casinos. With over 10 years of experience in the industry, James has a wealth of knowledge about the latest casino games, trends, and technologies. He has worked with some of the top online casinos in the world, providing expert analysis and advice on everything from game selection to payment methods. James is passionate about helping players find the best online casinos that offer fair games, excellent customer support, and generous bonuses. When he's not writing or researching, James enjoys playing blackjack and poker.