Are you looking for an online casino experience that is both thrilling and innovative? Look no further than Amatic Industries, one of the leading software providers in the industry. With a history dating back to 1993, this Austrian-based company has established itself as a top player in the gaming world with its impressive selection of games and cutting-edge technology.
Amatic Industries offers a wide range of games, from classic slots to modern video slots and everything in between. But what sets them apart from other providers is their commitment to innovation. They are constantly pushing the boundaries of game development, creating unique features and exciting gameplay that keeps players coming back for more. Whether you're a seasoned gambler or new to the world of online casinos, Amatic Industries has something for everyone.
History of Amatic Industries
You're probably curious about the history of Amatic Industries, so let's dive in! Established in 1993, Amatic Industries is an Austrian-based company that specializes in developing casino gaming solutions. Though it started as a small enterprise with only a few employees, it has grown to become one of the leading software providers in the industry.
Amatic Industries' impact on the industry cannot be overstated. Their innovative games and hardware have been crucial in shaping modern casinos worldwide. They were among the first companies to introduce multiplayer games, which allowed players to compete against each other and enhanced their overall experience. Furthermore, they've gained popularity due to their expansion plans across Europe and America. With such a track record of success over the years, there is no doubt that Amatic Industries will continue to dominate the casino software provider market for years to come.
Games Offered by Amatic Industries
If you're a fan of classic slots, video slots, or table games, Amatic Industries has something for you. With their extensive library of casino games, you'll have plenty to choose from and keep you entertained for hours on end. Whether you're looking for a simple slot experience or a more complex game like blackjack or roulette, Amatic Industries has got you covered.
Classic Slots
As a fan of classic slots, you'll appreciate the attention to detail and timeless gameplay offered by Amatic Industries. Their classic slot games feature themes that are popular among players such as fruits, sevens, bars, and diamonds. These themes are not only visually appealing but also bring back nostalgia for the early days of slot machines.
One thing that sets Amatic Industries' classic slots apart from others is their simplicity. The games have easy-to-understand rules and straightforward gameplay. You won't find any complicated bonus rounds or confusing paylines here. Instead, you can focus on spinning the reels and enjoying the thrill of hitting big wins. Plus, with their high return to player (RTP) rates, you have a better chance of walking away with some real cash in your pocket. So why not give one of Amatic's classic slots a spin today?
Video Slots
Video slots are becoming more and more popular among players, and for good reason. Not only do they offer exciting gameplay with advanced graphics and animations, but they also feature a wide variety of themes to suit every player's preferences. In fact, some of the most popular video slot trends include themes such as ancient civilizations, fantasy worlds, classic movies, and even food.
One of the reasons why video slots have become so popular is because they offer a more immersive experience than traditional slot machines. With their advanced graphics and animations, players can feel like they're part of the game instead of just pulling a lever or pressing buttons. Additionally, many video slots now feature bonus rounds that can increase your chances of winning big prizes. So if you're looking for an exciting way to pass the time at a casino or online gaming site, be sure to check out some of the latest video slot games with popular themes!
Table Games
Get ready to experience the thrill of the table as you dive into the exciting world of table games offered by Amatic Industries. Here are some tips and tricks to help you master these popular variations:
Blackjack: This classic game requires both skill and luck. Use basic strategy to improve your odds, such as hitting on a soft 17 or doubling down on an 11 against a dealer's 2-10.
Roulette: Bet on your lucky number or try a combination of numbers for bigger payouts. Keep in mind that European roulette has better odds than American roulette due to the extra double zero.
Baccarat: This simple yet elegant game is all about betting on either the player or banker hand, with the goal being to get as close to 9 points as possible without going over.
Craps: Roll the dice and bet on various outcomes, such as pass line, don't pass line, come bets, and more. Learn basic craps strategy like knowing which bets have lower house edges.
With these strategy tips in mind, you'll be able to confidently play and win at any of Amatic Industries' exciting table games. So what are you waiting for? It's time to hit the tables and see if lady luck is on your side!
Innovation in Game Development
Hey, you! Are you ready to talk about innovation in game development? Well, buckle up because we're diving into some exciting stuff. When it comes to creating games, Amatic Industries is all about focusing on creativity and pushing the boundaries with cutting-edge technology. So get ready to discover how this casino software provider is shaking things up in the gaming world!
Focus on Creativity
You can really see how Amatic Industries focuses on creativity when you play their casino games. Their innovative approach to game development has led them to create some of the most engaging and visually stunning games in the industry. Here are five ways Amatic Industries is pushing the boundaries of what's possible with casino game design:
They use unique themes that are both familiar and exciting, like their "Hot Fruits"series that takes classic fruit slot machines to a whole new level.
They incorporate cutting-edge technology into their games, such as 3D graphics and animations, to create a truly immersive player experience.
They experiment with different gameplay mechanics and bonus features, giving players more ways to win big and stay engaged for longer periods of time.
They pay attention to small details like sound effects and music, creating an atmosphere that enhances the overall gaming experience.
They constantly release new games that showcase their commitment to innovation and creativity.
Overall, Amatic Industries' focus on creativity is evident in every aspect of their game design. By prioritizing player experience and constantly pushing the limits of what's possible in casino game development, they have become one of the most respected software providers in the industry.
Cutting-Edge Technology
By incorporating 3D graphics and immersive animations, Amatic Industries' games offer a truly cutting-edge gaming experience that goes beyond traditional slot machines. Their focus on incorporating the latest technology into their software has led to the integration of virtual reality and artificial intelligence in some of their games. Imagine being transported to a virtual casino world where you can interact with other players and dealers or having an AI assistant that helps you make strategic decisions during gameplay.
Virtual reality integration allows for a more immersive experience with the ability to explore different environments within the game. Meanwhile, artificial intelligence implementation offers personalized gameplay by analyzing player behavior and adjusting the game accordingly. With these features, Amatic Industries is at the forefront of casino software providers, providing players with an unparalleled gaming experience that combines technology and entertainment seamlessly.
Collaboration with Online and Land-Based Casinos
If you're interested in the collaboration between online and land-based casinos, Amatic Industries is a casino software provider that might catch your attention. They have partnerships with various casinos across the globe, providing their customizable solutions to enhance gaming experiences both online and offline. With their innovative technology and commitment to customer satisfaction, Amatic Industries is a name worth knowing in the world of casino game development.
Partnerships with Casinos
When partnering with casinos, Amatic Industries ensures that their software offerings are tailored to meet the specific needs and preferences of each individual casino. This means that they work closely with their partners to understand their target market, marketing strategies, and overall business goals. By doing so, Amatic Industries is able to provide a customized solution that not only meets the unique requirements of each casino but also helps them achieve their desired outcomes.
Through these partnerships, Amatic Industries has been able to establish itself as a leading provider of online and land-based casino solutions in the American market. They have successfully created a strong network of casinos across the country that trust and rely on their products for a seamless gaming experience. With an unwavering commitment to innovation and customer satisfaction, it's no wonder why Amatic Industries continues to be a preferred choice among both new and established players in the industry.
Customizable Solutions
You'll be blown away by the endless possibilities for tailoring your gaming experience with Amatic Industries' customizable solutions. Their software provides a wide range of customization options that allow operators to create their own unique casino environment. From choosing the color scheme, to selecting game types and themes, Amatic Industries' tools make it easy for operators to differentiate themselves from competitors.
The benefits for operators are clear – they can attract players who are looking for a more personalized gaming experience. With so many casinos offering similar games, having the ability to customize creates a sense of exclusivity that players will appreciate. Additionally, Amatic Industries' software is user-friendly and easy to navigate, making it simple for even novice operators to create their own custom casino without needing extensive technical knowledge or support. Overall, customizable solutions from Amatic Industries give operators an edge in a crowded marketplace and provide players with an engaging and personalized gaming experience.
Mobile Gaming Options
Hey there! Are you always on the go but still want to indulge in your favorite casino games? Well, lucky for you, Amatic Industries offers mobile gaming options that are compatible with your devices. Enjoy the same thrilling experience of playing at a land-based casino right at your fingertips with their top-notch mobile gaming technology.
Compatibility with Mobile Devices
Amatic Industries' software is fully compatible with mobile devices, allowing players to enjoy their favorite casino games on the go. Here are some reasons why you'll love playing Amatic's mobile games:
Mobile optimization: The company's developers have designed the software specifically for mobile devices, ensuring that everything fits perfectly on your smartphone or tablet screen.

User experience: Amatic Industries places a huge emphasis on providing a seamless and enjoyable user experience. As a result, their mobile games are intuitive and easy to navigate, making it simple to find your way around even if you're new to online casinos.

Variety of games: Despite being optimized for mobile play, there's no shortage of options when it comes to game selection. You can choose from classic slots, video slots, table games like blackjack and roulette, and much more.

Flexibility: Whether you prefer to play at home or on the go, Amatic's mobile casino software gives you complete flexibility. You can start playing on one device and then continue where you left off on another without any interruption in gameplay.
Overall, if you're looking for an exceptional mobile gaming experience with plenty of variety and flexibility, look no further than Amatic Industries' software!
Mobile Gaming Experience
Although some players may have concerns about the quality of mobile gaming experiences, Amatic Industries' emphasis on mobile optimization and user experience ensures that you can enjoy a seamless and enjoyable time playing your favorite casino games on your smartphones or tablets. The company's superior mobile interface design allows for easy navigation, quick loading times, and enhanced graphics that provide an immersive gaming experience.
Amatic Industries also places great importance on user engagement when it comes to their mobile offerings. Their games are designed to keep players engaged with various bonus features, unique themes, and generous payouts. Whether you're looking for classic slots or more modern video slots with advanced features, Amatic Industries has something for everyone in their extensive library of mobile games. With its commitment to providing an exceptional mobile gaming experience, it's no wonder why Amatic Industries remains one of the most popular casino software providers in the industry today.
Security and Fairness
When it comes to online gambling, you want to make sure that the games you are playing are fair and secure. This is where certification and licensing come into play. Reputable mobile gaming options such as those provided by Amatic Industries have been certified and licensed by relevant authorities, ensuring that their games adhere to strict regulations regarding security and fairness. Additionally, these providers use random number generators (RNGs) to ensure that game outcomes are truly random and unbiased.
Certification and Licensing
You'll see a stamp of approval from reputable regulatory bodies on casino games created by providers like Amatic Industries, indicating that their software has gone through rigorous testing and licensing processes. This certification process ensures that the software meets certain standards for fairness, randomness, and security. Regulatory compliance is taken seriously in the online gambling industry, as it protects both players and operators from fraud and other illegal activities.
To give you an idea of what these certifications mean, here are a few things that regulatory bodies typically test for:
Randomness: The software should generate truly random results with no bias or predictability.
Fairness: The odds should be clearly displayed and not skewed in favor of the house.
Security: The software should be secure against hacking attempts or other unauthorized access.
By choosing to play at casinos powered by certified providers like Amatic Industries, you can feel confident that you're playing fair games with secure software. It's worth noting that these certifications are usually renewed periodically to ensure ongoing compliance with industry standards.
Random Number Generators
Random number generators are an essential component of online gambling. They enable fair gaming practices by ensuring that each spin or deal is completely random, similar to a roll of the dice in a physical casino. RNG algorithms use complex encryption techniques to generate unique and unpredictable results, preventing any possibility of cheating or manipulation.
To ensure industry standards for game reliability, player trustworthiness, and software integrity, regulatory compliance is required. Third-party auditing agencies test and verify the RNG algorithms used by casino software providers like Amatic Industries to ensure that they meet these standards. Additionally, such audits protect player privacy by verifying that all data transmissions are encrypted using the latest security protocols. These measures provide players with peace of mind knowing they can enjoy their favorite games without worrying about unfair play or compromised personal information.
Customer Support
If you ever have an issue, the customer support team at Amatic Industries is always available to assist you with a friendly and helpful attitude. They understand that their players come from all over the world, so they offer language support in several different languages. Whether you need help with a game malfunction or simply have a question about your account, their team will be there to provide timely assistance.
One of the key factors that sets Amatic Industries apart from other casino software providers is their response time when it comes to customer support. They know that time is money in the casino industry, so they strive to resolve any issues as quickly as possible. You can expect a response within 24 hours or less when contacting their support team through email or live chat. With this kind of dedication to customer satisfaction, it's no wonder that Amatic Industries has become one of the most popular choices for online casinos around the world.
Reputation in the Industry
When it comes to the reputation of a casino software provider like Amatic Industries, there are several factors to consider. Firstly, awards and recognition speak volumes about the quality of their products and services. Secondly, positive reviews from both players and operators can provide valuable insight into their level of customer satisfaction. And finally, understanding how Amatic has gained its excellent reputation in the industry can help you make informed decisions about working with them in the future. So let's dive into these key points and learn more about why Amatic is a top player in the online gaming world!
Awards and Recognition
You can't deny that Amatic Industries has been raking in the awards lately, proving that they are truly a force to be reckoned with in the casino software industry. Their hard work and dedication have not gone unnoticed, as they continue to earn recognition for their impact on the online gaming community. Here are just a few of the many awards and accolades that Amatic Industries has received:
Best Online Casino Supplier at the 2020 International Gaming Awards
Best Manufacturer of Electronic Roulette Tables at the 2019 BEGE Expo Awards
Best Performing Slot Machine at the 2018 EGR Italy Awards
Best Fixed Odds Game at the 2017 G2E Asia Awards
Best Performing Slot Machine at the 2016 BEGE Expo Awards
These awards solidify Amatic Industries' position as one of the top casino software providers in the world. Their commitment to innovation and excellence is evident through these accolades, and it is clear that they will continue to make waves in the industry for years to come.
As an American audience, you may be wondering what sets Amatic Industries apart from other casino software providers. The answer lies in their dedication to creating unique games that offer players exciting experiences unlike any other. With a focus on quality over quantity, every game created by Amatic Industries is carefully crafted using cutting-edge technology and innovative design elements. It's no wonder they've earned so much recognition within this competitive industry – after all, their commitment to excellence shines through in everything they do.
Positive Reviews from Players and Operators
Take a look at what players and operators are saying about Amatic's games, as they consistently receive positive reviews for their engaging gameplay and high-quality graphics. The impact of their software on player engagement is evident, as users report being engrossed in the games for longer periods of time than other online casinos. This is due in part to the importance that Amatic Industries places on user experience, which shines through in every aspect of their platform.
One way that Amatic Industries prioritizes user experience is by offering a wide variety of games with unique themes and features. In fact, they have over 100 titles available across desktop and mobile platforms, ensuring that players can always find something new to explore. Additionally, they offer customized solutions for operators to tailor the gaming experience to their specific audience. All of these factors contribute to why Amatic has such a loyal following among players and operators alike.
Future Developments
As you look ahead to the future of Amatic Industries, it's worth noting that their games are currently available in over 90 countries worldwide, demonstrating the global reach and appeal of their software. With emerging trends such as virtual reality and augmented reality becoming more prevalent in the gaming industry, it will be interesting to see how Amatic Industries adapts their software to incorporate these new technologies.
In addition to adapting to emerging trends, market analysis will also play a crucial role in the future developments of Amatic Industries. By analyzing player behavior and preferences, they can create games that are tailored to specific audiences and increase player engagement. It's clear that Amatic Industries is committed to staying at the forefront of casino software development and providing players with innovative and enjoyable gaming experiences.
Comparison with Other Casino Software Providers
When it comes to comparing casino software providers, you'll want to take a closer look at their unique features, strengths and weaknesses. Amatic Industries may stand out in some areas, but how do they measure up against the competition? We'll explore these key points to help you decide which provider is right for your needs as an American player. So sit back, relax, and get ready to discover what sets Amatic apart from other top software providers in the industry.
Unique Features
Amatic Industries' casino software boasts unique features that are sure to excite and engage players. One of the standout aspects of their games is their exceptional gameplay mechanics. Whether you're playing slots or table games, Amatic's software provides a seamless and immersive experience for players. The games are designed with user-friendly controls and smooth animations that make for an enjoyable gameplay experience.
In addition to their exceptional gameplay mechanics, Amatic Industries also places a great emphasis on graphic design. Their games feature stunning visuals that are both eye-catching and engaging. From vibrant colors to intricate details, each game is crafted with care to provide an immersive gaming experience. This attention to detail not only enhances the overall look and feel of the game but also creates a sense of excitement that keeps players coming back for more.
Strengths and Weaknesses
Their exceptional gameplay mechanics and stunning graphics are the driving force behind Amatic's success in the online gaming industry. With a market share of over 10%, they have established themselves as one of the leading casino software providers in the world. However, even with their impressive presence, they still face stiff competition from other major players like Microgaming and NetEnt.
One of Amatic's biggest strengths is their ability to cater to player preferences and feedback. They constantly update their games based on user reviews and feedback, which allows them to stay relevant in an ever-evolving industry. On the other hand, one weakness that they face is their lack of diversity when it comes to game offerings compared to some of their competitors. While they excel in slot games, they may struggle to attract players who are looking for more variety such as table games or live dealer options. Nonetheless, Amatic Industries' dedication towards quality and innovation ensures that they will continue to be a formidable player in the online gaming industry for years to come.
Strengths
Weaknesses
Constantly updates games based on user reviews
Lack of diversity in game offerings
Exceptional gameplay mechanics
May struggle with attracting players looking for more variety
Stunning graphics
N/A
Strong community engagement and support
Limited availability on certain platforms
Player Feedback
Based on player feedback, it's clear that Amatic Industries is hitting the jackpot with their innovative casino software. Players have raved about the smoothness and speed of gameplay, as well as the wide variety of games offered by Amatic. Whether you're a fan of video slots, table games, or live dealer options, there's something for everyone in this provider's portfolio.
One area where Amatic Industries could improve based on player suggestions is in the graphics department. While their games are functional and enjoyable to play, some players have commented that they lack the flashy animations and stunning visuals found in some other providers' offerings. Additionally, some common complaints among players include a lack of bonus features or free spins in certain games and a relatively low maximum bet size compared to other providers. Despite these minor issues, however, it's clear from player feedback that Amatic Industries has earned a strong reputation for delivering reliable and entertaining gaming experiences.
Operator Feedback
As an operator, you'll be pleased to know that feedback from players highlights Amatic Industries' smooth and speedy gameplay, as well as their wide variety of games. Players have reported enjoying the seamless experience provided by Amatic Industries' software, which allows them to easily navigate through various games without any lag or glitches.
Moreover, operators have expressed high levels of satisfaction with Amatic Industries' services. The company has been praised for providing prompt and efficient customer support, which ensures that issues are resolved quickly and efficiently. Additionally, operators appreciate the constant updates and improvements made to the software based on their suggestions. Overall, it is clear that Amatic Industries values its partnership with operators and strives to provide the best possible service.
Related Pages
Mia Carter, a dedicated contributor to Ask-casino.com, hails from Kentucky and is deeply passionate about online gambling and esports. With her unique perspective and genuine enthusiasm, Mia offers readers engaging insights into the digital gaming world, blending expertise with her authentic regional flair.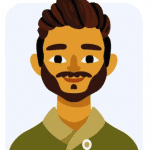 James Reynolds Johnson is a seasoned expert in the world of online casinos. With over 10 years of experience in the industry, James has a wealth of knowledge about the latest casino games, trends, and technologies. He has worked with some of the top online casinos in the world, providing expert analysis and advice on everything from game selection to payment methods. James is passionate about helping players find the best online casinos that offer fair games, excellent customer support, and generous bonuses. When he's not writing or researching, James enjoys playing blackjack and poker.