Getting Started with Football Daily Fantasy Sports

Football daily fantasy sports involve picking players from different teams in order to create a single lineup for one day. Each player is assigned a salary based on their past performance and expected future production. Then, participants construct lineups by selecting players whose combined salaries are under the maximum allowed amount. After all games have been played out, the lineups are scored according to statistics accumulated during each game and points awarded accordingly. The individual or team with the most points at the end of the competition will win cash prizes depending on which contest they entered into.



So if you're feeling lucky, why not give football daily fantasy sports a try? We've put together some useful tips below to help make sure your experience is as successful as possible. Let's dive right in!
Overview of Football Daily Fantasy Sports
Football daily fantasy sports has become a popular pastime for many fans around the world. According to Statista, an online portal and source for market data, there were an estimated 59 million players worldwide in 2020.
Fantasy sports have been around since the 1960s when it was first introduced as a way to manage teams in various professional leagues. The concept involves creating a team of real athletes from different pro-leagues and competing against other participants based on their individual performance stats. With football daily fantasy sports, you can choose players from any league such as NFL or NCAA Football, and create your own dream team with just one click!
The rules and regulations of football daily fantasy vary by site but generally involve selecting multiple players within a salary cap budget into a lineup before each game begins. You can then earn points based on how those players perform during the game, with the highest scorers winning cash prizes at the end of the season. It is not only fun but also easy to get started with football daily fantasy – all you need is an internet connection, some basic knowledge about the sport, and an understanding of its rules and regulations. By getting to grips with these concepts beforehand, you will be able to maximize your chances of success and reap big rewards from playing this exciting game!
With so much potential money up for grabs every week through football daily fantasy games, why wait? Get ready to start building your ideal team today – let's jump right into learning more about the rules and regulations that govern this exciting pursuit!
Rules And Regulations
Now that you have an overview of football daily fantasy sports, it's time to dive into the rules and regulations. Understanding these guidelines is essential for success in any league or tournament. Here are a few key points to keep in mind when familiarizing yourself with the fantasy-football-rules:
Rules and Regulations Overview
Understand the game format – What type of scoring system does your league use? How many players do you get to draft? How long will each matchup last? Knowing this information upfront can help you make informed decisions throughout the season.
Learn about player eligibility requirements – Different leagues may require different types of players (age, experience level, etc.), so be sure to check out all applicable daily-fantasy-regulations before selecting your team.
Get acquainted with salary cap limitations – All teams must abide by their respective salary cap restrictions, so understanding how much money you have available to spend on each position is crucial.
Familiarize yourself with the prize structure – Depending on which platform you choose, there may be various levels of prizes offered for winning tournaments or leagues. Make sure you understand what kind of rewards are available before committing to a specific contest.
Overall, getting familiarized with the football-fantasy-guidelines is as important as picking a solid roster. It's also important to recognize that not all platforms follow the same set of football-fantasy-ruleset; some sites may offer more flexibility than others when it comes to certain aspects such as lineup construction or waiver wire usage. However, regardless of where you play, abiding by state and federal fantasy-sports-laws should always take precedence over any other rulebook guidelines! With that said, let's move onto choosing a platform…
Choosing a Platform for Football Daily Fantasy Sports
When getting started with football daily fantasy sports, it's important to choose the right platform. A good daily fantasy sports platform should provide plenty of options when it comes to creating and managing your teams. There are many platforms available in the market today that can help you get into football DFS quickly and easily.
The first step is to identify which fantasy sports platform best matches your needs. Look for ones that offer robust tools, such as customizable team building, automated lineups, or AI-driven recommendations. Additionally, find out what kind of support they provide and whether their customer service staff is friendly and helpful. Finally, make sure that the daily fantasy football platform you select offers competitive contests with reasonable fees and attractive cash prizes.
Once you've found a suitable option, take some time to explore all its features before jumping in headfirst. Familiarize yourself with how it works so that you are better prepared to build your team and start playing.
Building Your Team
Now that you've chosen a platform for your daily fantasy football league, it's time to build your team. The goal of building your lineup is to assemble the best possible collection of players whose combined performance will yield the highest point total possible. To achieve this goal, research and analysis are key components in putting together a winning team.
Before you start building your lineup, it's important to have an understanding of the different types of fantasy football players available in daily fantasy sports leagues. There are quarterbacks, running backs, wide receivers, tight ends, kickers and defense/special teams units that comprise the list of potential participants on any given day. Each player has their own set of strengths and weaknesses which must be taken into account when constructing your roster. It's also essential to understand how each position contributes differently towards scoring points; for example, quarterbacks generally accumulate more passing yards than running backs do rushing yards while wide receivers typically receive more touchdown receptions compared to tight ends.
When constructing a lineup there are several factors to consider such as salary cap restrictions (each player comes with his own price tag) or specific rules imposed by the particular website hosting the contest. You should also take into account recent statistical trends along with weather conditions since both can affect a player's performance significantly throughout the course of a game. With all this information at hand it's time to build a winning team! Keeping these tips in mind while researching individual athletes can help ensure success when creating lineups for daily fantasy football games. Now let's look at some strategies for improving our odds of coming out victorious…
Strategies for Winning
With football daily fantasy sports, there are no clear-cut strategies that guarantee success every time. However, there are a few key tactics to help you win more games and increase your chances of making money.
Drafting vs Salary Caps
When playing in fantasy leagues with salary caps, you need to pay close attention to the players' salaries and ensure you stay within budget when drafting your team. This is where careful consideration of stats and projections can make all the difference. Do your research on players' past performances, compare their salaries and take into account current news about injuries or suspensions before selecting them for your roster.
Lineup Variations & Risk Management
Having multiple lineups also helps increase your chances of winning by reducing risk from bad luck and poor performance. But be sure not to sacrifice quality while doing so – having two weaker teams will likely result in fewer points than one strong lineup would have earned you. Take it slow; if necessary create small variations between each lineup rather than completely different ones as this will save time without risking too much variation in the overall point total.
Finally, keeping an eye on projections will give you insight into which players may exceed expectations during particular weeks. Check out how they've performed historically against certain teams or at specific stadiums since these details could impact their score significantly. With proper analysis of data and information available online, it's possible to find value picks who might turn out great despite being overlooked initially due to lower salaries or lower projected scores compared to other options available at the same position.
Managing your bankroll wisely is essential for longterm success in football daily fantasy sports – especially when taking part in tournaments with entry fees!
Managing Your Bankroll
When it comes to playing football daily fantasy sports, managing your bankroll is key. It's important to view money spent on fantasy sports betting as an investment into yourself and the game. Fantasy football budgeting will help you become a better player by allowing you to play in tournaments with bigger prizes.
Set A Budget & Stick To It
The first step when getting started with daily fantasy sports is setting a budget for yourself that won't put too much of a strain on other aspects of your life. This way, any winnings or losses can be taken in stride without having any major impacts. Once your budget has been set, stick to it: don't overspend! If you're able to stay within your limits each night, then you'll have more chances at long-term success.
Keep Track Of Your Finances
Track all deposits and withdrawals made from accounts associated with daily fantasy sports
Analyze patterns in performance across different buy-in levels
By keeping track of finances while playing football daily fantasy sports, players gain valuable insight into their own strengths and weaknesses which will make them better overall players.


Having established proper bankroll management tactics, players are now ready to enter contests with confidence. Knowing how much they can afford to spend per week gives them the freedom to focus on finding winning lineups instead of worrying about going broke.
How to Enter Contests
Entering football daily fantasy sports contests is easy and straightforward. All you need to do is create an account with a site that offers the game, make your deposit, select which contest you would like to enter, and pay the entry fee. Once all of these steps are completed, you will automatically be entered into the contest.
Types of Football Daily Fantasy Sports Contests
When it comes to entering fantasy football contests, there are several different types available. These include head-to-head matchups, 50/50s (where half of players win and half lose), triple ups (players in the top third win more than double their money back) and guaranteed prize pools (GPPs). Each type requires its own strategy for success; so it's important to choose wisely when selecting a contest.
Where to Find Football Daily Fantasy Contests
There are numerous websites dedicated solely or primarily to football daily fantasy sports. Some sites offer free games as well as paid ones – both with real cash prizes – while others focus exclusively on offering paid contests for real money. It's important to read through each site's terms of service before signing up or making any deposits. With careful research and strategic choices, you can find plenty of opportunities for winning big when entering fantasy football contests!
Once you've got a handle on how to enter fantasy football contests, the next step is understanding when it's time to quit playing.
Knowing When to Quit
Playing fantasy football requires a certain amount of skill, discipline and money management. Knowing when to quit can be one of the most important strategies you will use in your daily fantasy sports journey. It is essential for players to understand that quitting at exactly the right time is as vital as winning big pots or making successful trades. In order to make sound decisions while playing fantasy football, it is necessary to have an understanding of both bankroll management and rules governing fantasy sports.
Bankroll Management
The primary goal of effective bankroll management is to ensure that you are able to continue playing fantasy football on a regular basis without going bankrupt. Adopting good money management habits such as setting limits on how much you can afford to spend each month and sticking to those limits can help protect against losses due to ill-advised bets or risky play styles. Additionally, having multiple accounts (or "bankrolls") set aside specifically for different types of games allows you separate funds from one another, ensuring that if one type of game goes south, other winnings won't be affected by it.
Fantasy Sports Rules
Understanding the rules behind the games you're participating in is also crucial for knowing when it's time to quit – before significant losses occur. The various leagues associated with fantasy football may have their own individual sets of guidelines which must be followed; ignorance isn't an excuse! Familiarizing yourself with these restrictions ensures that your play style remains within acceptable boundaries so that any potential financial damages remain minimal.
Having a solid strategy in place regarding when and why you should call it quits not only protects your wallet but also helps keep emotions out of the equation while increasing your overall chances of success in daily fantasy sports. Being aware of both bankroll management practices and league regulations provides invaluable insight into developing a system that works best for you, enabling maximum enjoyment out of every gaming experience!
Frequently Asked Questions
What Is The Minimum Age Required To Participate In Football Daily Fantasy Sports?
Participating in football daily fantasy sports requires that you meet certain age requirements. The minimum age requirement for participating in these types of games varies by state and country, so it's important to do your research before signing up or playing. Generally speaking, most states require players to be at least 18 years old when engaging in this type of activity.
In order to participate in football daily fantasy sports, there are a few key considerations:
Know what the minimum age requirement is for your state.
Make sure you're aware of any regulations associated with the game.
Understand how much money you're willing to spend on entry fees.
It's also important to understand that not all sites offer the same rules or incentives, so make sure you read through them thoroughly before signing up. Additionally, many sites have different levels of play based on skill level which can be beneficial if you're new to the world of daily fantasy sports.
Most importantly, remember that no matter where you live or how experienced you may be with football daily fantasy sports, always adhere to the minimum age requirement set forth by law. Failure to comply with laws regarding underage gaming can result in serious legal consequences and scams should always be avoided as they could lead to financial losses. Do your due diligence and enjoy responsibly!
Are There Any Tax Implications For Winning A Contest?
When it comes to winning contests in football daily fantasy sports, one of the most important questions is whether there are any tax implications. Many players want to know if they have to pay taxes on their contest prizes and how much might be owed. Understanding the potential tax implications for your winnings can help you plan accordingly and ensure that you don't end up owing more than expected.
To start off with, it's worth noting that all money won through fantasy sports contests is considered taxable income by both the IRS and many states. This means that winners must report these earnings when filing their annual taxes just like regular salary or wages earned from employment throughout the year. Additionally, depending on where a player lives, state laws may also come into play regarding taxation of fantasy sports winnings.
In terms of how much cash will actually owe after winning a contest, here are three things to keep in mind:
The amount of taxes due varies based on the size of the prize pool and the number of entrants competing for those funds.
If total winnings exceed $600 during one calendar year, then Fantasy Sports operators will issue form 1099-MISC detailing exactly what was won and reported to the government as taxable income.
Winnings can be offset by deducting entry fees paid for tournaments which reduces overall taxable income for participants at the end of each fiscal year.
With this information in hand, fantasy sport participants should always consult their financial advisors or accountants prior to filing any returns so they understand their own unique situation better before incurring additional expenses related to paying taxes on winnings obtained while playing online games such as Football Daily Fantasy Sports. It's vital that gamers familiarize themselves with tax regulations affecting them because failure to do so could lead to unwanted surprises down the line..
Are There Any Promotional Offers Available To New Players?
If you're looking for a way to get more out of your daily fantasy sports experience, then promotional offers could be just what you need. Many sites offer bonuses and promotions specifically tailored to new players or those who have been with the site for some time. It's always worth checking out these special deals when signing up so that you can take advantage of any potential savings.
Football daily fantasy promotions come in all shapes and sizes, from free bets and enhanced odds on certain games, to no-deposit bonuses and loyalty points incentives. The type of promotion available will vary depending on where you sign up, but it's worth researching before committing to see which one is best for your needs. You may also find seasonal specials such as double rewards during football season or additional entry fees waived if betting on particular events.
When considering any fantasy sports bonus or other promotional offer, make sure to read the terms and conditions carefully first. This ensures there are no hidden catches that might catch you out later down the line. Also check the expiry date on any free bet or credit bonuses, as many do not last forever and will expire after a set amount of time has elapsed – usually within 30 days.
Finally, make sure you read the terms and conditions of any offers carefully so that you are fully aware of any terms and conditions that may be attached.
Are There Any Resources Available To Help Players Get Better At Football Daily Fantasy Sports?
It's no secret that playing football daily fantasy sports can be an exciting and lucrative endeavor, but it takes skill and strategy to become a successful player. Whether you're a beginner or an experienced pro, there are plenty of resources out there to help you hone your craft and improve your chances of winning.
Allegorically speaking, the world of football daily fantasy sports is like entering a casino – if you don't know what you're doing, the house will always win in the end. That doesn't mean that luck isn't involved; however, having access to quality strategies, tips and advice from experts can make all the difference when it comes to success.
Fortunately for players looking to get better at football daily fantasy sports, there are numerous websites dedicated to providing helpful information on everything from basic concepts such as setting lineups and salary cap management, to more advanced topics like identifying value picks and reading matchup data. Additionally, many sites offer free trials or discounts for new sign-ups so they can test out different products before committing their hard earned money. All these tools provide invaluable insight into predicting trends and understanding how various matchups play out – essential pieces of knowledge needed for anyone who wants to maximize their profits while playing in daily fantasy contests.
At the end of the day, becoming good at football daily fantasy sports requires dedication, practice and learning from those with experience – luckily there are countless sources offering up valuable advice on winning strategies and other important tips related to this popular pastime. From detailed tutorials aimed at beginners getting started in the industry to comprehensive guides designed for veteran players looking for an edge in tournaments – everyone can benefit from tapping into these potential goldmines of knowledge!
What Happens If A Player's Team Is Affected By A Player Who Gets Injured During The Game?
Football daily fantasy sports players who have their team affected by a player getting injured during the game can experience frustration and disappointment. Injuries are an unfortunate part of this sport, so it's important for players to be aware of what happens when one of their team members is hurt while competing. Here are some things to consider if your football daily fantasy team is impacted by an injured player:
Understand Your Options: Depending on the rules set up by the league, you may have different options available to replace the injured player. It's important that you familiarize yourself with these rules so that you don't miss out on any potential opportunities.
Monitor Injury Reports: Keep track of injury news and updates related to your players in order to stay informed about how they might affect your team's performance. This will help ensure that you'll know which players need to be replaced quickly should something happen during the game.
Make Smart Choices: When replacing an injured player, it's essential that you make smart selections based on research rather than just going off gut feelings or hunches. Look at stats from previous games as well as projections for upcoming matches in order to choose someone who could potentially fill in nicely for your team's needs without significantly affecting its overall performance level.
It pays for football daily fantasy sports players to analyze a situation carefully before deciding on a replacement for an injured player; failing to do so could mean missing out on potential wins or making mistakes that cost money over time. With some careful consideration and knowledge of the rules governing each particular league, however, injuries don't always need to spell disaster! Knowing how best to respond when confronted with such scenarios can give you a competitive edge and allow you to maximize success even after being dealt a difficult hand due to an unexpected injury mid-game.
Conclusion
Are you ready to take your sports gaming experience to the next level? Football daily fantasy sports (DFS) is a great way for fans to enjoy their favorite sport, while also having some fun and potentially making money. It's easy to get started – all you need is an account and a bit of knowledge.
Minimum Age Requirements
Players must be at least 18 years old in order to participate in football DFS contests, so make sure you meet this age requirement before jumping in.
Tax Implications
Any winnings from your football DFS activities may be subject to taxation depending on where you live, so it's important that you understand how taxes work when playing online games like these.
Promotional Offers & Resources
Many sites offer promotional offers for new players as well as resources for learning about the game. So don't miss out! If you are looking for help getting better at playing football DFS there are guides, tutorials, and even YouTube channels dedicated towards helping players improve their skillset.
Injury Concerns
If one of your team members gets injured during a game then they will no longer contribute points or stats towards the overall score of your team. Make sure that any player you include on your roster has been cleared by medical professionals prior to selecting them in order to avoid costly injuries down the line.
With just a few simple steps, anyone can get started with football daily fantasy sports and have plenty of fun along the way. Whether you're looking for a competitive edge or simply want to enjoy watching the games more closely, why not give it a try?
Related Pages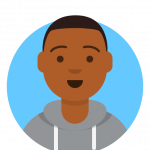 Isaiah Johnson, a former high school football player from California, is a dedicated writer for Ask-casino.com. Drawing from his sports background, Isaiah offers readers insightful analyses on sports betting, gambling strategies, and emerging markets, blending his on-field experience with his passion for online gambling.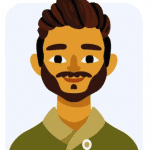 James Reynolds Johnson is a seasoned expert in the world of online casinos. With over 10 years of experience in the industry, James has a wealth of knowledge about the latest casino games, trends, and technologies. He has worked with some of the top online casinos in the world, providing expert analysis and advice on everything from game selection to payment methods. James is passionate about helping players find the best online casinos that offer fair games, excellent customer support, and generous bonuses. When he's not writing or researching, James enjoys playing blackjack and poker.