What are Daily Fantasy Sports?
The Basics: How does it work?
At its core, daily fantasy sports involves creating virtual teams out of real-world athletes and competing against other users for cash prizes. Each contest has an entry fee that goes into a prize pool – the top finishers get a share of the winnings. The beauty of DFS is that anyone can participate; all you need is an internet connection and some basic knowledge of how the games work.
Frequently Asked Questions
For those new to the world of daily fantasy sports, there can be many questions when first starting out. What types of games are available? How do I pick my team? What kind of strategies should I use to maximize my chances of winning? In this article we'll answer these questions and more, so let's dive right in!
What is Daily Fantasy Sports?
Daily Fantasy Sports (DFS) are fantasy sports contests where players create their own teams and compete against each other for a chance to win real money. Players select athletes from professional leagues or competitions and build lineups with them. Each player's performance in the game influences how many points they earn, which determines who wins at the end of the contest.
The concept behind DFS is simple: draft your team of athletes while staying under the salary cap set by the game provider. The goal is to assemble a team that outperforms all others and earns you more points than any opponent. You can compete in as little as one day or up to multiple weeks depending on what type of daily fantasy sport you choose.
Unlike traditional fantasy sports, DFS requires no long-term commitments or season-long strategies; instead, it focuses on quick decisions based on current events and statistics. This makes playing daily fantasy sports especially interesting for fans who want an even faster pace than regular fantasy games provide. With this unique approach comes greater risk but also bigger rewards if you make smart choices when selecting your lineup. Now that we understand what DFS is, let's take a look at how to play it!
How Do I Play Daily Fantasy Sports?
Playing daily fantasy sports (DFS) is easy and fun! Whether you're a beginner or an experienced pro, anyone can create their own lineup to compete against others. All it takes is choosing the right players, building your team, entering a contest of your choice, and watching as the action unfolds.
To get started playing DFS:
First, decide what sport you want to play – football, basketball, baseball etc.
Next, choose which type of contest fits best for you – Head-to-Head challenge or tournament style?
Then select players from the available player pool based on salary cap constraints.
Once your lineup has been created:
Enter the contest of your choice by paying the entry fee.
Sit back and watch as the stats roll in to determine if you have won prizes!
The thrill of competing with other people for money makes it all worthwhile. Playing DFS gives everyone an equal opportunity to make some cash – no matter how much knowledge they have about any given sport. With just a few simple steps involved in creating lineups and entering contests, playing DFS couldn't be easier. Now let's explore whether Daily Fantasy Sports are legal or not…
Is DFS Legal?
DFS Legality Across the US
The legality of daily fantasy sports (DFS) differs across the United States. Some states permit legal daily fantasy, while others do not. Fantasy sports betting legality is determined by state law and regulations. It's important to check your local laws before playing in any online games or tournaments.
Legalities of Sports Betting vs DFS
Sports betting is defined as placing a wager on the outcome of an event or game. On the other hand, DFS does not involve actual gambling because players don't actually bet money on outcomes; instead, they use their knowledge and skill to select rosters for contests that have pre-determined cash prizes awarded at the end of each contest. This makes it distinct from traditional sports betting which relies largely on chance rather than skill and strategy.
Fantasy Sports Regulation Act
In 2006, Congress passed The Unlawful Internet Gambling Enforcement Act (UIGEA), which ushered in a new era of federal regulation regarding internet gaming activities. As part of this act, Congress also established the Fantasy Sports Protection Act (FFPA). This legislation exempts fantasy sports sites from UIGEA provisions, allowing them to operate legally under certain conditions such as operating within designated leagues with no more than 10 teams per league, prohibiting users from selling entries into games or events for real money, requiring operators to provide clear and conspicuous disclosures about terms and rules, etc. These restrictions keep DFS sites compliant with federal and state regulations regarding online gaming activities.
Despite some controversy surrounding daily fantasy sports' legal status across American states, many have recognized its distinction from traditional forms of sports betting making it permissible within certain parameters according to individual state laws and federal regulations like those outlined in FFPA.
Benefits of Playing DFS
Daily fantasy sports offer an exciting and rewarding way to play the game. From experienced players looking for a new challenge, to newcomers wanting to try their luck, there are plenty of benefits that come with playing DFS. Here's just a few:
Easy Accessibility & Variety of Contests
DFS is incredibly accessible – anyone with an internet connection can get involved. There are daily tournaments available in all major sports, so you'll never be short on options when it comes to finding something new or challenging yourself against other skilled players. Plus, since most contests only require a small buy-in fee, you won't have to break the bank to take part.
Potential For High Returns
The potential rewards from playing DFS make it well worth your while – if your team performs well enough you could find yourself winning big! With some games offering jackpots as large as $1 million, or even more in some cases, there's always the potential for huge returns on investment (ROI). The best part? No matter how much money you invest, everyone has the same chance of taking home top prizes.
Social Interaction & Fun
Finally, one of the biggest draws of DFS is its social aspect. You'll meet people from around the world who share similar interests and passions as you do – making every experience unique and enjoyable. Plus, watching your favorite teams battle it out will always provide hours of entertainment along the way!
It goes without saying that Daily Fantasy Sports offers numerous advantages over traditional betting methods. Players get access to various types of competitions at their fingertips; they also stand a chance to reap high financial rewards and enjoy sociable interaction among like-minded individuals. What types of contests are available in DFS? Let's explore…
What Types of Contests are Available in DFS?
The most popular types of contests offered by daily fantasy sports sites typically include head-to-head competitions, 50/50s (also known as double-ups), and guaranteed prize pools. Head-to-head competitions pit two players against each other with the winner taking all the prize money at stake. In a 50/50 contest, half the entrants win something while the other half lose their entry fee. Guaranteed Prize Pools (GPPs) feature large fields and huge prizes for top finishers.
Survivor tournaments are another type of contest available on some DFS sites. These games require participants to select one team per week without making any substitutions during the season. If your team is successful that week, you move onto the next round; if it isn't, then you're out of contention for the tournament's final prize pool.
DFS also features hybrid formats that combine elements from different game types such as "Knockouts" which add an elimination element to GPPs or "Points Leagues" which offer points based play similar to salary cap leagues but award cash payouts instead of rankings. With so many options available for both casual and professional players alike, there's sure to be a format that suits everyone's needs when playing daily fantasy sports.
Daily fantasy sports offers numerous benefits but comes with its own set of risks too. The next section will discuss what these potential pitfalls are and how they can be avoided when playing these games online.
What Are the Risks Associated with DFS?
When it comes to daily fantasy sports (DFS), there are certain risks associated with playing. These risks can range from financial losses due to bad luck, to being banned for participating in an illegal activity. It is important to understand these risks before deciding if DFS is right for you.
Financial Losses Due To Bad Luck
One of the main risks associated with DFS is that players may experience financial losses due to bad luck or lack of skill. Even experienced and skilled players who have studied the game extensively are not immune from this risk. If a player does not succeed in picking good lineups, they can lose money quickly when playing multiple contests over time. This risk should be taken into consideration before jumping into any type of fantasy sports contest.
Illegal Activities
Another risk associated with DFS is becoming involved in illegal activities while playing online games. Some websites will offer contests where players must pay entry fees but do not provide winners with cash prizes or other rewards. Playing on these sites could potentially lead to legal issues if discovered by authorities, so it's important that all participants verify whether their chosen site follows legal regulations before joining any contest.
Informed Decision Making
It's essential for anyone considering entering a DFS contest to become informed about potential risks associated with the activity, such as possible financial losses and law-breaking activities related to fantasy sports gaming. By understanding the various types of risks and taking measures to avoid them, individuals can make better decisions when selecting which contests best suit their needs without putting themselves at unnecessary risk. With this knowledge in mind, players are more likely to enjoy their experience playing daily fantasy sports responsibly and safely.
With a greater understanding of the risks associated with DFS, we can now move onto how one chooses a good lineup for their contest
How Do I Choose a Good Lineup for My Contest?
Creating an optimal lineup is the key to winning daily fantasy sports contests. It's like having an encyclopedia of players and their stats at your fingertips – you just have to know how to use it! To create the best lineups, there are several tips that can help you make wise picks:
Research Strategy.
Knowing which players will produce or slump in any given game is essential when selecting lineups. Researching each player's past performance, current matchups and projected points is critical for making informed decisions about who to pick. Additionally, researching other successful strategies from experienced players may give insight into what kind of team composition works best in certain contests.
Optimal Lineup Selection.
Players should carefully select which games they participate in based on the number of entrants, prize structure and ruleset. Depending on these factors, different types of teams may be more advantageous than others. For example, if playing against many opponents with similar team compositions then picking unique players could provide an edge over competitors. Conversely, entering a contest with fewer participants might require choosing popular players as they're likely to generate higher points totals across all entries.
By understanding fantasy research techniques and optimizing lineup selection accordingly, anyone can increase their chances of success in the world of daily fantasy sports contests.
Which Sites Offer Legal Daily Fantasy Sports Contests?
There are several reputable daily fantasy sports sites that offer legal contests to players in the US. These DFS sites provide a safe and secure environment for players, along with exciting opportunities to win big prizes playing fantasy sports. Some of the most popular daily fantasy sports sites include:
DraftKings
FanDuel
Yahoo! Sports
These DFS sites have become household names in recent years, as they provide an easy-to-use platform for anyone who wishes to join legal DFS contests across multiple major leagues like NFL, MLB, NBA, NHL, PGA Tour and more. The websites also come packed with features like live scoring updates, player projections and statistics so you can maximize your chances of success. Furthermore, each website offers generous bonuses and promotions from time-to-time which can help you build up a bankroll quickly.
So if you're looking to get involved in some legal daily fantasy sports action then these three leading dfs sites should be at the top of your list!
Frequently Asked Questions
How Often Do New Contests Become Available?
New contests in the world of daily fantasy sports (DFS) are like waves crashing onto a beach, consistently arriving with regularity and variety. Contest frequency is an important factor to understand when playing DFS as it determines how often you can access available contests and how quickly new ones become available. This article will examine contest frequency so players have a better understanding of what they can expect from their DFS experience.
The first thing to consider when discussing contest availability is the sheer number of games offered on any given day or week by each individual site. Many sites offer dozens of different contests over several days, giving players ample opportunity to find the right match for their skill level, bankroll size, and personal preference. Players should review their preferred sites' offerings before committing to any one game to ensure there's something that fits their needs.
Next we look at the frequency of new games becoming available throughout the course of a particular day or week:
New contests are added multiple times per hour – some much more frequently than others
Contests begin every few minutes during peak hours
There's always fresh content being released for players who want immediate action
Some tournaments run all night long while others may last just twenty minutes
Most sites feature hundreds upon hundreds of unique challenges each month
Overall, DFS offers plenty of opportunities for players regardless of budget or time constraints. Sites provide constant updates on their offerings and continually release new tournaments for those looking for something a bit different or exciting. With this kind of variety, no two experiences will ever be exactly alike!
What Strategies Should I Use To Maximize My Chances Of Winning?
When it comes to daily fantasy sports, coming up with winning strategies is essential if you want to come out on top. When determining your optimal lineup and drafting players, there are a few key points to consider when developing a bankroll strategy.
Do Your Research
Before jumping into any game, be sure to research the teams and matchups involved. This can include reviewing team stats, player stats, injuries, weather conditions and more. Doing your homework will help you determine which players have the most potential for success in that particular matchup or contest.
Focus On Value Plays
Value plays refer to selecting undervalued players who may produce more than what their salary indicates. It might also mean taking a risk on an unproven player based on past performance or specific match-ups. Focusing on value plays allows you to maximize the number of high quality players you're able to select within salary constraints.
Manage Bankroll Wisely
Having a good understanding of bankroll management is important when playing DFS contests as it prevents overspending while allowing you to take advantage of favorable opportunities as they arise. Consider setting aside a certain amount each week for contest entries and then stick with it regardless of how well (or poorly) you do during that time period. A sensible approach like this could provide great returns down the road!
Are There Any Promotions Or Bonuses For New Dfs Players?
Are you considering joining the world of daily fantasy sports (DFS)? If so, then you're probably wondering about the best promotions and bonuses for new DFS players. It's no secret that signing-up to a site as a new player can bring great rewards – from bonus cash to extra entries into contests. In this article we'll take an in-depth look at the different types of bonuses available when taking your first steps into the exciting realm of DFS!
For starters, there are welcome offers which reward newcomers with bonus money or free entry tickets upon their registration. These usually come in the form of match deposits or set amounts, depending on individual sites' policies. Additionally, some websites also provide special deals and discounts such as discount codes for tournaments or subscription plans. So it pays off to do your research before choosing where to sign up!
On top of these 'one-time' offers, many sites also offer ongoing weekly or monthly promotions specifically designed for existing customers. From VIP programs offering exclusive access to high profile events through to reload bonuses which give out additional funds on subsequent deposits – there is definitely something for everyone if you know where to look. Most importantly though, make sure that you read all terms and conditions carefully before committing yourself any type of promotion or bonus scheme – as not all may be suitable for your particular needs.
Daily Fantasy Sports surely provides plenty of opportunities for both experienced players and beginners alike; by making use of promotional offers like those mentioned above you can quickly get ahead and increase your chances of winning big! So why wait? Get online today and start enjoying everything that Daily Fantasy Sports has to offer!
How Does The Scoring System Work In Dfs?
Daily fantasy sports (DFS) are becoming increasingly popular and offer a unique way to join in the fun of traditional fantasy sports. But how does this new type of gaming work? One important part is understanding how DFS scoring systems operate. Knowing the rules, regulations, and strategies behind DFS scoring can help players become more successful when playing daily fantasy sports.
The main difference between the scoring system of daily fantasy sports and traditional fantasy sports lies in its complexity. Daily Fantasy Sports require players to understand not only standard points-based scoring but also game-specific nuances such as tiebreakers, player salaries, injury predictions, roster requirements, and more. To get started with DFS, it's essential to familiarize yourself with all of these details before diving into the action.
Breaking down each element of a typical DFS scoring system might seem complicated at first glance – so let's start by looking at some basics. Starting off with rosters: most leagues have 10 or 12 team members that include offensive starters like quarterbacks, running backs and receivers; defensive players such as linemen; special teams kickers; flex positions for any position player; utility spots for any applicable players; and bench slots for replacement players if needed due to injuries or other reasons during the season. Every single one of these spots will be filled out according to salary caps set by your league provider. This means you must stay within budget while putting together a competitive team that has enough potential value across all positions in order to successfully compete against opponents.
Each week there will be specific categories assigned points based on performance during games throughout the day or weekend depending on what kind of sport you're playing (i.e., soccer). These could range from passing yards in football to goals scored in hockey—the key here is making sure you know ahead of time which stats count towards your overall score so you can plan accordingly when choosing lineups and setting up trades! Additionally, certain types of leagues may use different methods such as head-to-head competition where two teams battle it out directly or rotisserie style where total point totals are accumulated over an entire season – whichever format you choose just remember there are many factors that go into determining who comes out on top when competing in DFS tournaments online!
What Are The Different Game Modes Available For Dfs?
When it comes to daily fantasy sports, there are a number of different game modes that players can choose from. From tournaments with huge prize pools to head-to-head games and everything in between, these variations offer something for everyone. Let's take a look at some of the most popular types of daily fantasy sports contests:
Tournaments – Tournaments are one of the biggest draws when it comes to playing Daily Fantasy Sports (DFS). These large scale events usually have guaranteed prize pools and attract thousands of participants who battle it out over multiple rounds or days until only one person remains as the winner. Most tournament formats feature multi-entry options which allow players to enter multiple lineups into the same contest.
Head-to-Head Games – Head-to-head games are a great way for two people to compete against each other in order to determine who has made better decisions about their team composition. The winner takes home all the money wagered on this particular matchup. It is also possible for more than two participants to join such competitions but then they would be competing against each other in smaller groups rather than individually.
50/50s – 50/50s are another popular format among DFS fans. In this type of competition, half of the entrants will double their money while the other half will not win anything at all. This makes them ideal for those looking for an even chance of making some cash without having to face too much risk or competition from others. Plus, entry fees tend to be quite low compared to bigger tournaments so beginners don't need a big bankroll in order to get started playing these kinds of games.
Multipliers – Multiplier competitions offer players greater chances at winning larger prizes by multiplying their return based on how many contestants make up a particular pool and where they finish within it. Generally speaking, multipliers tend to pay out higher amounts per entrant but also require higher buy ins and come with increased risks due to tougher competition levels when compared with 50/50s or head-to-head matchups.
Overall, there is no shortage of different types of DFS contests available today ranging from single day mini drafts through long term season leagues full with complex rulesets and strategies catered towards experienced players alike; anyone interested in giving Daily Fantasy Sports a try should definitely check out what's offered before diving right into any kind of game mode!
Conclusion
Daily Fantasy Sports (DFS) can be a great way to spice up your sports betting routine. With its variety of game modes, strategic elements and the potential for big winnings, it's no wonder why DFS has become so popular in recent years.
In fact, an estimated 59 million people are expected to play fantasy sports in 2020 – that's almost one-fifth of the global population! This goes to show just how much interest there is in this type of gambling experience.
If you're looking for something fresh and exciting to try out, then we highly recommend giving Daily Fantasy Sports a go. Whether you're a beginner or an experienced gambler, you'll find plenty here to keep you entertained. Plus, with all the promotions on offer, there's never been a better time to get started! So what are you waiting for? Give DFS a spin today and see if Lady luck will be on your side!
Related Pages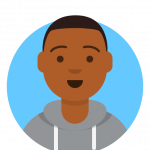 Isaiah Johnson, a former high school football player from California, is a dedicated writer for Ask-casino.com. Drawing from his sports background, Isaiah offers readers insightful analyses on sports betting, gambling strategies, and emerging markets, blending his on-field experience with his passion for online gambling.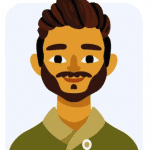 James Reynolds Johnson is a seasoned expert in the world of online casinos. With over 10 years of experience in the industry, James has a wealth of knowledge about the latest casino games, trends, and technologies. He has worked with some of the top online casinos in the world, providing expert analysis and advice on everything from game selection to payment methods. James is passionate about helping players find the best online casinos that offer fair games, excellent customer support, and generous bonuses. When he's not writing or researching, James enjoys playing blackjack and poker.