Everything You Need to Know About US California State Laws for Online Gambling
If you're wondering whether or not you can place bets on your favorite teams or play your favorite games like blackjack and roulette online in the Golden State, then read on—we've got all the details you need.
Background of Gaming in California
California has a long and storied history with gaming. From the days when it was home to some of the earliest casinos around, to its modern-day status as one of the most generous states for gambling revenue, The Golden State is an important part of America's gaming industry.
The first major step towards legalizing gaming in California came in 1999, when voters approved Proposition 1A which allowed for "Indian gaming" on tribal lands. This led to dozens of new casinos being built throughout the state, including many that are now world-famous destination resorts. These developments had a profound impact on the local economy, generating billions of dollars in tax revenue and creating thousands of jobs across the state.
Today, Indian gaming remains a major source of income for both tribes and government agencies alike, accounting for over $7 billion in annual revenues. Additionally, more traditional forms of gambling such as card rooms have seen a resurgence in recent years due to changes in legislation and attitudes towards online casino betting and other activities. As such, there are now hundreds of legal venues offering these services throughout California – all contributing significantly to the state's overall gaming industry trends.
Existing Legislation
California's existing legislation on sports betting and online casinos is complex. It involves both state and federal laws, as well as various court rulings that have shaped the current gaming landscape in California.
State Laws
The main source of authority for regulating gambling activities in California are its own state laws. Generally speaking, any form of online casino gambling or sports betting that falls outside of tribal reservations is illegal under state law. Additionally, social gaming activities such as private home poker games may also be subject to legal restrictions depending on the circumstances.
Federal Law
At the federal level, there are several pieces of legislation which impact how California regulates gambling activity within its borders. The most important of these is the Professional and Amateur Sports Protection Act (PASPA), a 1992 act which banned all forms of sports betting nationwide with some exceptions. Despite PASPA being overturned by the Supreme Court in 2018, it still applies to states who have not yet enacted their own sports wagering legislation.
Currently, California does not allow online or mobile sports betting or online casino gambling outside of tribal lands; however, efforts continue to pass new regulations allowing limited forms of digital gaming within state borders. While many proposals seek to legalize certain types of online gaming, they face numerous obstacles before becoming law due to disagreements between lawmakers and political opposition from certain stakeholders. With this in mind, it's important to understand the current limitations when considering participating in any type of online gaming while located in California.
Current Limitations
The current state of online sports betting and casino gambling in California is complex, with many restrictions in place. It's important for players to be aware of the gaming regulations that affect their ability to bet and play online.
To help provide clarity on this issue, here are some key points about the current limitations:
Gaming Restrictions: Players must be 21 years or older and located within California borders to participate in any form of legal online gaming. Additionally, no person may operate an internet gambling website from within the state's boundaries.
Betting Limits: Maximum wagers allowed per day vary depending on the game being played, but generally range from $500 – $1,000.
Gambling Rules: All games must comply with applicable federal laws and regulations as well as local rules established by each jurisdiction. For example, certain card games have specific rules governing how they can be played online.
Payment Methods: Online payments will only be accepted through verified payment methods such as credit/debit cards or e-wallets like PayPal or Skrill. Cash deposits are not allowed at this time.
Having a clear understanding of these current limitations can help ensure that you stay compliant when playing online in California. By following all relevant laws and best practices, you can enjoy your favorite activities without running afoul of local authorities. With that said, it's time to turn our attention towards federal laws and regulations related to online sports betting and casino gambling in California.
Federal Laws And Regulations
The federal laws and regulations that regulate online sports betting and casino gambling are complex. Depending on the state, these laws may be enforced differently or not at all. To understand what is legal in your area, it's important to familiarize yourself with the federal gaming laws outlined below:
Federal Laws & Regulations
| Law | Regulation | Enforcement |
| --- | --- | --- |
| UIGEA | Money Transmitter Act | Department of Justice (DOJ) |
| Illegal Gambling Business Act | Wire Act | Financial Crimes Enforcement Network (FinCEN) |
| Unlawful Internet Gambling Enforcement Act | Professional and Amateur Sports Protection Act | Internal Revenue Service (IRS) |
The Unlawful Internet Gambling Enforcement Act (UIGEA), passed by Congress in 2006, prohibits financial transactions related to any form of illegal internet gambling. This law was created to prevent money laundering associated with online gaming sites. The Money Transmitter Act regulates how funds should be handled for payment processing purposes between players and operators. The Department of Justice (DOJ) enforces this law through criminal prosecution when appropriate.
Additionally, the Illegal Gambling Business act makes it a crime for anyone operating an illegal gambling business within US borders to accept payments from customers located outside of their own jurisdiction. This law is primarily enforced by FinCEN who works closely with local authorities to ensure compliance. Lastly, the Professional and Amateur Sports Protection Act prevents states from legalizing wagering on professional and amateur sporting events which can only be done legally in Nevada, Delaware, Oregon and Montana. The Internal Revenue Service (IRS) is responsible for enforcing taxes related to winnings derived from such activities as well as reporting requirements imposed upon operators of certain types of gaming businesses within those states where allowed by law.
These federal regulations have been put into place to protect consumers while providing them with some certainty over what's permitted under the law concerning online sports betting and casino gambling activities throughout the United States. As we move forward into discussing specific state-level sports betting laws, it's important to keep these general guidelines in mind as they apply generally across all jurisdictions regardless of location.
Sports Betting Laws
"The only way to win is to play." -Voltaire
California has a wide range of sports betting laws that must be followed in order for residents and visitors alike to legally participate. The state's gambling regulations are regulated by the California Gambling Control Commission, which oversees all legal forms of gaming activity within the state. Here we will provide you with an overview of some key points about sports betting laws in California:
Sports Betting Laws
Sports betting is illegal in the state of California.
Any form of online sports betting or live sportsbooks are prohibited in addition.
There have been several attempts over the last few years to legalize sports betting, but none have succeeded yet due to lack of support from certain groups.
Pari-mutuel wagering on horse races is permitted under California law as long as it takes place at licensed tracks or off-track betting facilities approved by the state government.
Fantasy sports contests are also allowed in most counties, provided they meet specific criteria set forth by the state legislature.
These rules and regulations make it clear that while there may not currently be any legal avenues for Californians to bet on their favorite teams and players, there is hope that this could change soon if enough people push for reform. In terms of online casino gambling laws, however, things aren't quite so black and white….
Online Casino Gambling Laws
The laws governing online casino gambling in California are complicated and can be difficult to navigate. It is important for players to understand the regulations surrounding this type of gaming before they begin playing or placing bets on any online casinos. This article will provide an overview of the legal status of online casino gambling in California, as well as information about taxation and fees associated with it.
Online Casino Gambling Laws in California
In general, there are no specific laws prohibiting individuals from participating in online casino gambling activities within the state of California. However, the Unlawful Internet Gambling Enforcement Act (UIGEA) does prohibit financial institutions from processing payments related to certain types of online gambling. As a result, many banks will not process transactions that involve deposits into an offshore internet gambling account.
| Type Of Law | Is It Legal? | Notes |
| --- | --- | --- |
| State Laws | Yes | No specific laws exist prohibiting individual participation in California-based online casinos |
| Federal Laws | No | UIGEA prohibits financial institutions from processing payments related to certain types of iGaming |
Legal Online Casino Gambling Regulations In order to protect consumers who participate in online casino games, various regulatory bodies have been established to ensure fair play and conduct among all participants. These include the Interactive Gaming Council (ICG), which works closely with law enforcement and other agencies to ensure compliance with applicable gaming regulations; and eCOGRA, which provides independent game testing services for game fairness and security purposes. Additionally, most reputable sites require customers to verify their age prior to being able to make real money wagers or place bets on their chosen site.
Casino Gambling Taxation & Fees The taxation policies regarding winnings earned through casino gaming vary by jurisdiction. For example, some states impose taxes on winnings obtained at land-based casinos while others do not tax these earnings at all. Similarly, different jurisdictions may also levy taxes on income derived from remote gaming activities such as those conducted over the internet. Therefore, it is important for players who gamble online or offline in California to familiarize themselves with local laws pertaining to taxation requirements so that they can comply accordingly when filing their federal returns each year.
Online casino operators must adhere to a variety of licensing requirements depending upon where they operate as well as what type of games they offer customers access too. Licensing authorities review applications submitted by prospective operators thoroughly before granting approval due diligence measures taken by regulators help ensure customer safety and integrity throughout the industry overall
Licensing Requirements For Operators
Operators looking to enter the California online sports betting and casino gambling industry need to be aware of stringent licensing requirements. It's like a giant jigsaw puzzle, with each piece needing to fit together in order for an operator to launch their gaming service legally within the state.
The Types of Licenses Required
Operators must acquire two types of licenses before they can offer legal services: a gaming license and an operator license. The gaming license is granted by the Bureau of Gambling Control (BGC) while the operator license is issued by the Department of Justice (DOJ). Each has its own rules, regulations, and fees that operators must adhere to before being allowed to operate legally in California.
Requirements for Obtaining a Gaming License
In order to obtain a gaming license from BGC, operators will have to meet certain criteria set out in California Business & Professions Code § 19800 et seq. These include having sufficient capital resources as well as demonstrating technological competence and financial responsibility. Operators may also be required to submit additional information such as corporate structure documents or proof of ownership. After meeting these criteria, applicants can then proceed with submitting an application on paper or via email along with any applicable fees which are currently $500 USD per year per licensee.

Requirements for Obtaining an Operator License
To obtain an operator's license from DOJ, operators must first demonstrate that they have put into place appropriate anti-money laundering procedures, controls and safeguards and meet other compliance obligations including reporting suspicious activities. Applicants are also required to provide details about how players' accounts will be managed, personal identification verification processes and dispute resolution policies amongst others.

With all this said, it is clear that entering the Californian market requires significant effort but once licensed it could prove highly lucrative. Taxation rates and fees applied on operators form another important aspect that needs consideration when planning entry into this sector.
Taxation and Fees for Operators
Operators must pay taxation when offering online casino gambling and sports betting services in the United States. The taxation rate varies from state to state, depending on the type of gaming offered. In some states, operators have to pay a flat fee per transaction or an annual fee based on their total revenue.
Online Casino Taxation
Online casinos are subject to various taxes by most US states, including corporate income tax, sales tax, withholding tax and other applicable taxes. Some states also impose additional fees for operating online casinos within their borders. It's important to check with your local authorities regarding any applicable taxes before launching operations in that particular jurisdiction.
Sports Betting Taxation
Sportsbooks usually face similar taxation rates as those imposed on online casinos, but they may be required to pay special taxes related to pari-mutuel wagering or other types of bets available at the venue. Additionally, certain jurisdictions require sportsbook operators to pay specific licensing fees and charge additional fees for each bet taken through their platform.
Overall, operators should carefully consider all the relevant laws and regulations pertaining to taxation when setting up shop in any given jurisdiction across the United States. By understanding these rules beforehand, operators can ensure compliance with local laws and save time and money down the line. With this knowledge in hand, it's now time to look into age restrictions placed on players who wish access such services.
Age Restrictions on Players
It is often assumed that there are no age restrictions when it comes to online sports betting and casino gambling in the state of California. However, this assumption can be misleading. In fact, all players participating in these activities must meet certain age requirements set forth by the state's laws and regulations.
Player Age Requirements for Online Sports Betting and Casino Gambling
Anyone wishing to partake in either form of online gambling within California must be at least 21 years old. This requirement is strictly enforced across the board, regardless of whether an individual is playing from home or elsewhere within the state. It should also be noted that any underage person found taking part in such activities may face possible legal repercussions from law enforcement agencies.
Enforcement of Player Age Requirements
The State Gaming Commission regularly monitors online casinos and sportsbooks operating within its borders to ensure compliance with player age restriction rules. Furthermore, operators themselves employ a variety of measures to verify customer information before allowing access to their sites, including requesting copies of identity documents prior to making deposits or withdrawing funds. With so many safeguards in place, there's very little chance someone under 21 would gain entry into an online casino or sportsbook operated legally within California's boundaries. Moving forward, we will explore how authorities enforce sanctions against those who violate established gambling regulations.
Enforcement and Sanctions
The enforcement of the laws surrounding online sports betting and online casino gambling in California is carried out by a variety of different agencies. The California Department of Justice (DOJ) is responsible for enforcing criminal statutes related to gaming, while other state-level regulatory bodies such as the Bureau of Gambling Control are tasked with regulating and overseeing operators who offer these services. These organizations have been given broad powers to investigate suspected violations of the law and issue sanctions accordingly.
Criminal Prosecutions
When it comes to criminal prosecutions, there are many statutory provisions that relate to illegal activities associated with online sports betting and online casino gambling in California. These include prohibitions on operating an unlicensed establishment or engaging in fraudulent activity, such as misrepresenting oneself as a licensed operator or using false advertising material. Violations of these laws can result in fines up to $50,000 per violation, imprisonment for up to three years, or both. If a person violates any regulation more than once they may be subject to increased criminal penalties including felony charges which could lead to additional fines and/or imprisonment.
Civil Penalties
In addition to potential criminal prosecution, violators may also face civil penalties imposed by regulators such as the Bureau of Gambling Control or local authorities if found guilty of violating regulations pertaining to online sports betting and online casino gambling in California. Civil penalties may include:
Fines ranging from $1,000-$25,000 per day
Suspension or revocation of permits
Prohibition from engaging in further business activities
These civil penalties can vary depending on the severity of the offense committed but can serve as an effective deterrent against those considering breaking the rules set forth by gaming regulations in California.
The punishments outlined above demonstrate how serious governments take violations involving online sports betting and online casino gambling regulations within their jurisdiction; therefore anyone thinking about operating without proper authorization should think twice before doing so – failure to comply will not be taken lightly!
Frequently Asked Questions
Is Online Sports Betting Or Online Casino Gambling Legal In California?
Could it be true? Is online sports betting or online casino gambling legal in California? If you live in the Golden State, no doubt this is a question that has crossed your mind. Luckily for you, we've done all the hard work and have broken down everything you need to know about online sports betting and online casino gambling laws and regulations in California.
The Legalities of Online Sports Betting & Casino Gambling in California
When it comes to legal online sports betting and legal online casino gambling in California, there are certain restrictions that one must adhere to before participating. To start with, only players who are 21 years old or older can participate in either activity from within the state's borders. Additionally, any form of wagering on amateur teams or sporting events involving college students is strictly prohibited by law.
Furthermore, while both activities may be considered legal under state law, they remain largely unregulated due to federal legislation prohibiting them as well as lack of interest expressed by lawmakers at this point in time. As such, those wishing to engage should always do so through reputable sources:
Online Sports Betting
Ensure the website/app holds a valid license issued by a regulatory agency like eCOGRA (eCommerce Online Gaming Regulation and Assurance) or GLI (Gaming Laboratories International).
Make sure that customer service options are readily accessible if needed during gameplay.
Check for bonus offers which could include free bets or deposit bonuses which may vary depending on terms and conditions set out.
Online Casino Gambling
Look into player reviews available on sites like Trustpilot to gauge user experience when playing specific games offered on the site/app.
Confirm whether payment methods accepted accept payments from US customers along with their processing fees for deposits/withdrawals. • Read up on playthrough requirements associated with promotional offers where applicable since these also differ per game type offered at different sites/apps.
It goes without saying that researching each option thoroughly prior to committing will help ensure an enjoyable gaming experience overall! There are many resources available both offline and online which provide comprehensive overviews of what exactly constitutes 'legal' under both federal and state laws pertaining specifically to sports betting and casino gambling activities taking place across America today; therefore doing some digging beforehand would definitely prove beneficial here too!
Do I Need A License To Offer Online Sports Betting Or Online Casino Gambling Services In California?
If you are thinking of offering online sports betting or casino gambling services in California, then it is important to know that you need a license. The licensing requirements vary depending on the type of service you will be providing and also the jurisdiction within California.


Yes, if you want to offer either online sports betting or casino gambling services in California, then you must obtain a valid state-issued license. This applies whether the services are provided through an online platform such as an app, website, etc., or via physical premises located in California.


The regulations for obtaining such licenses can be complex and time consuming so it is important to familiarize yourself with them before proceeding further. For example, some jurisdictions may require specific forms to be completed and submitted along with certain fees; others may have stricter rules regarding who can apply for such a license.


In order to ensure compliance with all applicable laws, operators should seek professional advice from legal experts with experience in this field. They will be able to provide guidance about how best to go about getting the necessary license and what documents need to be filed in order for it to be granted. It is also advisable to check regularly with local authorities for any updates or new information related to these particular types of gaming activities as they can change over time. Sports betting and casino gambling in California requires users possess a valid license issued by authorized bodies before being allowed access into those sites.
How Do I Know If An Online Sports Betting Or Online Casino Gambling Site Is Legal In California?
Are you looking to get into online sports betting or casino gambling but don't know if it is legal in California? It's a common question, and rightly so. With the ever-changing online gambling laws across the United States, it can be hard to determine which services are allowed in certain states. In this article, we'll talk about how to make sure your online sports betting or gaming sites are compliant with all of California's gambling regulations.
When considering an online sportsbook or casino website for real money play, always check that they have proper licensing from the state of California. This will ensure that the site is regulated by local authorities and follows strict safety protocols when handling customer deposits and withdrawals. Additionally, look out for security measures such as encryption technology used on their websites – this will show that they take customer privacy seriously.
Once you've established that the website has taken adequate steps to protect its customers, it's time to assess whether any additional requirements need to be met before playing at the site. For instance, some casinos may require players to provide proof of ID before signing up – especially if they wish to withdraw funds later on down the line. Furthermore, there may also be age restrictions in place; most gambling sites mandate that users must be 21 years old or above in order to participate in real money games.
It's not just legalities either; reputable casinos should offer plenty of helpful resources for those who want more information about responsible gaming practices and other important topics related to online casino legality and california sports betting. So once you've done your due diligence on checking a site's credentials and verified its legitimacy using these methods, you can then feel safe knowing that your chosen casino or bookmaker is legally operating within California's boundaries!
Are There Any Age Restrictions For Players Using Online Sports Betting Or Online Casino Gambling Services In California?
When it comes to online sports betting or gambling services in California, age restrictions are an important factor to consider. All players must be 21 years of age and older in order to legally participate in any type of online gaming activity within the state's borders. Understanding these laws is essential for anyone looking to engage in legal sports betting or casino gaming activities from their home computer or mobile device.
It's important for all potential players to understand how California's laws affect them when it comes to wagering on sports and playing at online casinos. Here are a few key things you should know about this topic:
The minimum age requirement for participation in online sports betting and/or casino gaming activities is 21 years old;
It's illegal to use offshore websites that accept bets from Californian residents;
State-regulated providers may offer both types of games but they need special authorization;
Any violation of these laws can result in criminal prosecution and hefty fines.
If you're planning on engaging with online sports betting or casino gaming sites while residing in the state of California, make sure you understand the laws first before proceeding further with your plans. Research each provider carefully, look up reviews, read through the terms & conditions page, and always check the licensing details so that you don't end up facing costly penalties down the road. Doing due diligence will ensure that your experience is as safe and secure as possible now and into the future!
What Are The Potential Penalties For Violating California's Online Sports Betting Or Online Casino Gambling Laws?
When it comes to violating California's online sports betting or casino gambling laws, there may be serious consequences. Depending on how severe the violation is and whether a person has had prior infractions, they could face fines, incarceration, or both. It's important to understand what these penalties might include so that you don't accidentally break any of the laws.
Fines
The most common penalty for violating California's online sports-betting and casino gambling laws is a fine. In some cases, this can be as little as $1,000 but in more serious violations such as fraud or tax evasion, the amount can reach up to $20 million! Additionally, if someone fails to comply with specific regulations set forth by state gaming boards then additional fines could also apply.
Incarceration
In addition to financial penalties like fines, those who violate California's online sports-betting and casino gambling laws may also face jail time. The length of sentence depends on the severity of the offense; however even minor offenses can result in up to six months behind bars depending on each individual case. Furthermore, if someone commits multiple offenses over an extended period of time then harsher punishments such as prison sentences lasting several years may apply instead of just a few months in jail.
It is critical that gamblers stay informed about all applicable laws regarding online sports-betting and casino gambling in order to avoid potential legal issues related to breaking them. Those who do not abide by these rules may find themselves facing costly fines or even lengthy jail sentences which should be avoided at all costs.
Conclusion:
The state of California has a complex set of laws and regulations governing online sports betting and casino gambling. It's important to understand the legal implications before participating in either activity, as well as any age restrictions that may be in place. A license is generally required for operators offering these services within the state, however there are exceptions for certain types of games or tournaments.
Violations of California's online gaming laws can result in severe penalties such as fines or even criminal charges. As an experienced gambler you should always take precautions when playing on sites regulated by the state so you won't find yourself at risk of violating any rules.
In summary, if you're looking to participate in online sports betting or casino gambling from within the state of California it pays to conduct your own due diligence first and ensure you comply with all relevant laws and regulations. Dabbling in this modern day Wild West requires a sharp eye and savvy mind.
Related Pages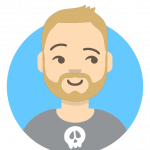 David Allen is a seasoned web content writer with a deep understanding of the online casino industry. With over a decade of experience, he has provided Ask-casino.com and various other platforms with insightful, reliable, and captivating content that resonates with both seasoned gamblers and newcomers alike. Hailing from Ontario, Canada, David brings a unique North American perspective to his articles, enriching them with local nuances and industry insights.
Outside of his professional endeavors, David is an avid gamer known in the digital realm as "lazywolf867". Whether he's spinning the slots or diving into a video game, David's passion for digital entertainment is evident. His work seamlessly blends his professional knowledge with personal experiences, ensuring readers get an authentic and informed viewpoint on all things casino.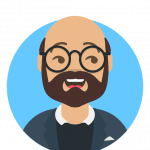 Trevor Blacksmith, Chief Editor at Ask-casino.com, has dedicated over 15 years to the online casino industry, ensuring readers receive accurate and current information. Based in New York, Trevor's meticulous approach and extensive experience make him a trusted voice in the realm of digital gambling, upholding the highest standards of journalistic integrity.