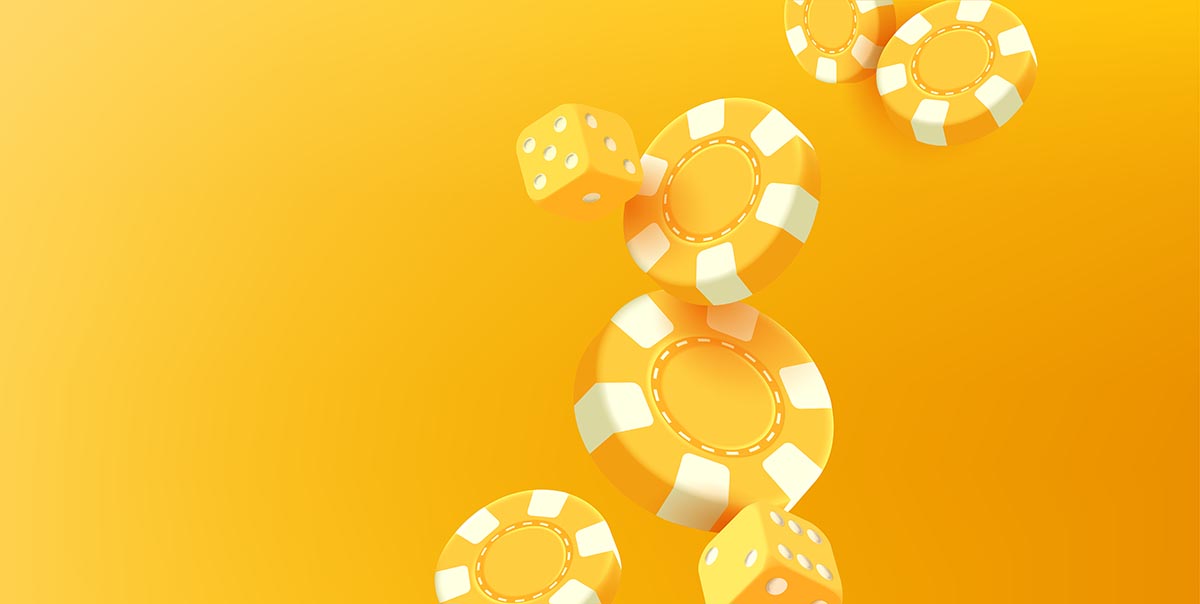 The Preakness Stakes Horse Race: A Thrilling Event
Do you love horse racing? The Preakness Stakes, the second leg of America's Triple Crown series of thoroughbred races, is a thrilling event. It takes place annually at Pimlico Race Course in Baltimore, Maryland and has been around since 1873. This article will tell you all about it!
History of the Preakness Stakes
The first running of the Preakness Stakes occurred on May 23rd, 1873 with seven horses competing for a purse of $2,050. Since then, the race has grown to become one of the most prestigious events in American horse racing. With over 100 years under its belt, this classic race continues to excite both experienced bettors and those who are just learning about the sport alike.
What You Need To Know About The Preakness Stakes
If you're looking to learn more about the Preakness Stakes, there's plenty to know before placing your bets or attending as a spectator. We'll cover everything from how many miles are run during each race to what type of wagers can be placed – so keep reading if you want to get an inside look at this exciting event!
History Of The Preakness Stakes
The Preakness Stakes, established in 1873 by Maryland Governor Oden Bowie, is one of the oldest and most renowned horse racing events in North America. It takes place every year at Pimlico Race Course in Baltimore, MD on the third Saturday of May as part of the Triple Crown series which also includes The Kentucky Derby and Belmont Stakes. As a Grade 1 race with a purse of $1 million plus other awards, it's always a major attraction for both veteran horsemen and casual spectators alike.
The first running of the Preakness was won by Survivor, with an impressive time of 2:37 ¼ minutes over a mile-and-a-half track. Since then, many memorable champions have graced this historic event including Gallant Fox (1930), War Admiral (1937), Citation (1948) and Secretariat (1973). Today's horses are no less impressive—though victory times have improved significantly due to advances in training techniques and racetrack surfaces!
In recent years there has been increased focus on safety measures such as pre-race inspections through X-rays or ultrasounds. These help ensure that all participants are treated fairly while minimizing chances for injury during the grueling competition. With these precautions taken care off, we can now turn our attention to what really matters -the race course itself!
The Race Course
The Preakness Stakes is held at Pimlico Race Course in Baltimore, Maryland. This historic track has been the venue since 1873 and has had a few renovations over the years. The track itself is 1 3/16 miles long with two turns, made up of sand and clay for great traction. It also includes an inner turf course for special races.
Purse Size & Track Records
Each year, the purse size varies but generally offers more than $1 million in prizes to participants who win first place or place in other divisions. There have been many record times set on this famous racetrack–the most recent being Swiss Skydiver's time of 1:53:28 set during last year's Preakness Stakes race.
The Preakness Stakes is one of the oldest horse racing events in America and its history makes it a prestigious event that draws thousands of spectators each year. Its unique layout creates a challenging yet exciting experience for both horses and jockeys alike as they battle to become champions. With such rich tradition and remarkable records, the track promises no shortage of thrills as participating horses and jockeys take their marks from the starting gate.
Participating Horses And Jockeys
The Preakness Stakes is the second jewel in the Triple Crown of thoroughbred horse racing. As such, it attracts a great deal of attention and some of the best horses and jockeys from around the world to compete. Here's what you should know about them:
Horses
The race typically features nine or ten three-year old Thoroughbreds with at least one filly (female) usually competing as well.
Each horse must be nominated by its owner before early March in order to participate in the race.
All participating horses are inspected for fitness prior to entering the starting gate at Pimlico Race Course during Preakness week festivities.
Once accepted into the field, each horse will have their own post position determined through random draw conducted shortly before race day.
Jockeys
Jockeys play an important role on race day and months leading up to it when preparing their mounts for success on the track. They must possess exceptional skill, knowledge and judgment when riding during races as well as understanding how to handle different types of tracks and climates that can affect performance.

Moreover, they must also maintain strict dietary habits to stay within weight restrictions imposed on riders in horse racing events like The Preakness Stakes.

Prior to arriving at Pimlico Race Course, many experienced jockeys work extensively with trainers while studying past performances of other contenders so they can devise winning strategies for their horses come race day.

Thus armed with proper preparation, these talented athletes then strive to do their very best when guiding their mounts over 1 3/16 miles in pursuit of victory on that special Saturday afternoon in May known as "The Run for the Black-Eyed Susans" — A perennial highlight among America's most prestigious horseracing events. Preparation for this epic battle begins long before Post Time arrives — as riders and their mounts alike undergo intense training and conditioning in order to be at their peak performance level for the race.
Preparation For The Race
Before Preakness Stakes horse racing can begin, both the horses and their jockeys must be well prepared. Horses are made ready for competition by being given a thorough physical examination to make sure they're healthy enough to race. This includes making sure that the animal is free from any contagious diseases or parasites that may affect its performance during the race. Jockeys also need to undergo strict fitness tests in order to make sure they maintain peak levels of physical condition throughout the event.
In addition to pre-race preparation, trainers must ensure that all necessary documents have been completed correctly prior to entering into the competition. These include registration forms, which will provide information on each participating horse's age, breed, weight and other important details. It is also essential that owners obtain proper equine insurance coverage as this can help protect them should an accident occur while competing.
To further prepare for Preakness Stakes Horse Racing, competitors must familiarize themselves with the rules and regulations associated with participation so as not to incur costly penalties or disqualification from the event. Knowing what actions are prohibited when running a horse can mean the difference between success and failure at this prestigious competition. With all these preparations taken care of, it's now time for participants to focus on ensuring a successful race day experience.
Race Day Rules And Regulations
Aspiring jockeys, trainers, owners and fans all look forward to the excitement of race day. But before the Preakness Stakes begins, there are several rules that must be followed by everyone in attendance at Pimlico Racetrack.
Dress Code Policy
| Item | Men | Women |
| --- | --- | --- |
| Shoes | Closed-toe shoes only (no sandals) | Heels must not exceed 2 inches |
| Pants | No jeans | Skirts or slacks no shorter than 4 inches above the knee |
| Shirt | Collared shirts required | Dresses and blouses with sleeves allowed |
Attendees will want to dress for success on race day. The dress code policy requires men wear collared shirts and closed-toe shoes while women should plan to arrive wearing dresses and blouses with sleeves as well as skirts or slacks no shorter than 4 inches above the knee. Jeans are prohibited for both men and women. Additionally, ladies' heels cannot exceed two inches high.
Admission Requirements
Admission requirements include a valid photo ID presented at entry. All persons aged 21 and over will receive a wristband which allows them access to alcoholic beverages throughout the venue. Children under 18 years old must be accompanied by an adult if they wish to enter areas containing alcohol sales points.
The Preakness Stakes is one of horse racing's most exciting events – so make sure you follow these rule guidelines to ensure your best experience! With that said, let's move on to talking about betting strategies!
Betting Strategies
Now that you have a better understanding of the race day rules and regulations, it is time to discuss betting strategies. Betting on horse races can be both exciting and profitable if you know what to look for when placing your wagers. Here are some tips and tricks that may help improve your chances at winning:
Do Your Research: Before ever placing a bet, research the horses in the race, their jockeys, trainers, and track records. Knowing who is running in each race will give you an edge over those who just guess or wager randomly.
Set Limits: It's important to budget how much money you are willing to lose before going into a race so that emotions don't get the best of you while gambling. Setting limits also helps prevent making irrational decisions based on greed or excitement.
Shop Around: Different tracks may offer different odds for certain horses depending on past performance, weather conditions, etc., so looking around could lead to more successful bets overall.
Pick Multiple Horses: If there's one thing all punters should remember it's this; never put all your eggs in one basket! Picking multiple horses increases your chances of success by allowing you to spread out risk across many races instead of putting all your faith in any single competitor.
Cash Out Early: Get out while the getting is good! While longer shots often pay off bigger rewards, it pays dividends not to leave too much up to chance—cash out early when possible as sometimes luck runs dry quickly during longshots.
These five tips should provide some guidance when attempting to make informed betting decisions in horse racing events like Preakness Stakes. By following these steps consistently, experienced gamblers as well as newbies alike can increase their chances of finding success at the racetrack with minimal effort required. With these strategies in mind let us now turn our attention towards exploring the history and winners of Preakness Stakes races since its inception…
Preakness Stakes Winners
The Preakness Stakes is a prestigious horse race, the second leg of the American Triple Crown. The following table shows some of the most recent winners:
| Year | Horse Name | Jockey |
| --- | --- | --- |
| 2019 | War Of Will | Tyler Gaffalione |
| 2018 | Justify | Mike Smith |
| 2017 | Cloud Computing | Javier Castellano |
| 2016 | Exaggerator | Kent Desormeaux |
Each year, horses and jockeys vie for the chance to win the coveted title. This race has been running since 1873 with 13 different horses having won it twice or more. In 2020, Swiss Skydiver became the first filly in history to take home the victory. Moreover, Secretariat holds the record for fastest time at 1:53 in 1973 – a feat which still stands today!
To win this illustrious event is an incredible accomplishment for any competitor. Prize money and awards await those who come out on top in what continues to be one of America's greatest sporting events.
Prize Money And Awards
Moving away from Preakness Stakes winners, the next topic is prize money and awards. The purse for the race has been steadily growing over its long history. In 2021, the winning horse will take home a record-breaking $2 million in winnings. This reflects both the prestige of the event but also attracts more horses to compete each year.
In addition to monetary prizes, owners of a winning Preakness Stakes horse receive special awards as well. These include an engraved silver Woodlawn Vase (valued at up to $1 million) and blanket of Black Eyed Susans – the official flower of Maryland – draped around their champion racehorse's neck. Both of these have become iconic images associated with this highly anticipated annual race.
Owners may also be invited to Baltimore's Inner Harbor area where they are honored by city officials and presented with other symbolic trophies such as gold horseshoes or statues depicting famous past winners. It is clear that there are many rewards beyond just financial gain when it comes to taking part in this exciting event. As we transition into our next section about media coverage, you can see how much attention and fanfare surrounds every moment leading up to, during and after the running of this classic American race!
Media Coverage
Media Coverage of the Preakness Stakes Horse Racing
Each year, the Preakness Stakes horse racing draws in millions of viewers and is covered extensively by international media. It's one of the most highly-anticipated events on the American horseracing calendar. The race has been broadcast live on NBC since 2001, with a record 37 million people tuning into coverage of the 2018 running.
A wide range of other channels offer pre-race previews, interviews and post-race analysis. ESPN and Fox Sports have both featured regular programming dedicated to this event over recent years. Radio stations also provide extensive coverage of each renewal, while newspapers are filled with results and news stories connected to it.
The internet provides another platform for followers to stay up-to-date before, during and after each running of the Preakness Stakes horse racing. Social media sites such as Twitter and Facebook keep fans informed about all relevant developments, including rider changes or course conditions that could affect performance levels. Online betting firms offer exclusive offers related to this sport too. With so much attention being paid to it every year, there is no doubt that the Preakness Stakes remains an exciting spectacle for everyone involved.
Transitioning into Impact: As well as providing entertainment for its many spectators, the Preakness stakes race has had a significant impact on America's horseracing industry…
Impact On Horse Racing Industry
The Preakness Stakes has had a huge impact on the horse racing industry. It is one of the most prestigious events in North American thoroughbred racing and draws a large crowd each year. Many people that attend come from all over the world to witness this incredible event. The purse for winning the race is also quite substantial, making it an attractive prospect for owners and trainers alike.
In addition to its financial benefits, the Preakness Stakes helps promote other aspects of horse racing as well. For example, many top horses are showcased during the race which can help bring attention to lesser-known horses and breeders who may have difficulty getting their horses noticed otherwise. This type of exposure can be invaluable when it comes to increasing interest in horse racing as a whole.
Furthermore, by creating such a highly competitive atmosphere at each running of the Preakness Stakes, new strategies are developed and tested throughout the field of competitors which can then be applied elsewhere in different races around North America or even abroad. This creates an ever-evolving landscape within horse racing that keeps things fresh and exciting for everyone involved – from spectators to participants alike.
The legacy of the Preakness Stakes lives on today through its lasting contributions to both professional and amateur riders alike, ensuring its place in history as one of horseracing's greatest events.
Frequently Asked Questions
What Is The Best Way To Pick A Winner In The Preakness Stakes?
H2: What is the best way to pick a winner in the Preakness Stakes?
Trying to pick a winning horse in any race isn't easy, but it can be especially difficult when considering the prestigious Preakness Stakes. This storied event has been around since 1873 and brings together some of the most accomplished horses from all over the country. To increase your chances of selecting a winner, there are several important factors you should take into consideration before placing your bet.
First off, examine each horse's form prior to the race day. Look for trends associated with past performances and compare them against those of other contenders. Does one have consistently better times than others? Are they typically finishing within top three placements? These stats could provide key insight about which horse may have an edge on game day. Additionally, checking out jockey records can be helpful too; do any riders have experience at this track or specialize in certain types of races?
Researching trainers is also essential as they often know their horses best and can give valuable advice on how they should perform during competition. Finally, pay close attention to weather patterns leading up to the event – will conditions favor certain breeds or running styles more so than others? All these elements combined could help maximize your odds of choosing a champion at the Preakness Stakes!
So if you're feeling lucky and looking for that big win, make sure to do plenty of research beforehand. By carefully assessing these components ahead of time, you'll improve your chances of picking an eventual victor come race day!
How Does The Preakness Stakes Compare To Other Horse Races?
The Preakness Stakes is one of the most renowned horse races in the world. It's a unique event that has been taking place for over 140 years, and it offers an exciting opportunity for spectators to witness some of the greatest equine athletes compete against each other. But how does this race compare with other major events? Here are three ways:
It's longer than many other prestigious races.
Its purse is bigger than any other US Triple Crown Race.
It features a smaller field of horses compared to others.
With its distance set at 1 3/16 miles long, The Preakness Stakes is slightly longer than both the Kentucky Derby (1 ¼ miles) and Belmont Stakes (1 ½ miles). This means participants must have greater endurance levels and be conditioned to race further distances. As such, there's often more time needed between furlongs to gauge who will emerge victorious. Despite having fewer entrants due to lower eligibility thresholds, The Preakness also boasts the highest purse among all three legs of the American Triple Crown series ($2 million). This puts extra emphasis on placing well, as successful competitors can pocket sizable rewards when they cross the finish line first or take second or third spots. Meanwhile, because only 14 horses can qualify for each annual running, bettors may find selecting their contenders easier since there are less options available.
Horse racing fans from around the globe flock towards popular meets like The Preakness in search of intense competition and rewarding payouts. Although every competition carries its own merits, you can count on thrilling action whenever these remarkable animals dash down the track during one of America's biggest races. For those looking for top tier entertainment with plenty at stake – look no further than The Preakness Stakes!
What Safety Measures Are Taken To Ensure The Horses Are Healthy?
Ensuring the safety and health of horses is an important part of any horse race, including the Preakness Stakes. Race organizers take a variety of steps to protect their equine athletes from injury or illness during each event. From pre-race screenings to post-race reviews, they go above and beyond to make sure that every horse in their care is safe and sound.


Before each Preakness Stakes race, all entrants must pass veterinary screening. This includes physical exams, blood tests, and evaluations for respiratory issues. If a horse doesn't meet the standards required by law, it won't be allowed to enter the race. Once cleared by veterinarians, only then can a horse officially join the competition.


During races at Pimlico Race Course where the Preakness Stakes takes place, stewards monitor conditions closely. They watch for signs of distress among horses on the track and will stop a race if necessary in order to ensure everyone's safety–including riders' as well as horses'. Additionally, jockeys have been instructed not to push their mounts too hard in order for them to remain healthy throughout events like The Run for The Black Eyed Susans (the nickname given to the Preakness).
After every single Preakness Stakes event has ended, participating horses undergo further scrutiny. Veterinarians check for injuries or illnesses that may have gone unnoticed during racing and review how much stress was put on each entrant over time. This helps them better understand which factors could contribute to potential problems down the road so they can adjust accordingly with future races.
Overall, monitoring animal welfare is paramount when it comes to hosting any kind of competitive sporting event involving living creatures such as horses. That's why authorities behind organizing prestigious horseracing occasions like The Preakness strive constantly to create more stringent policies ensuring that these magnificent animals stay healthy while competing and after they finish running their hardest around tracks like Pimlico Race Course.
Does The Preakness Stakes Attract A Different Kind Of Bettor Than Other Races?
Horse racing has long been an exciting sport for bettors and fans alike. But does the Preakness Stakes attract a different kind of gambler than other races? To answer this question, we must look at what makes this race so special.
The Preakness Stakes is one of the three Triple Crown events in US horse racing. This prestigious event takes place two weeks after the Kentucky Derby and three weeks before the Belmont Stakes. As such, it's seen as being on par with these two renowned races – if not more important due to its timing in relation to them. With higher stakes comes greater rewards; accordingly, many serious gamblers prefer to put their money on this particular race over others.
Furthermore, there are various types of bets that can be placed during the Preakness Stakes which offer larger payouts than those available at regular tracks or meets. For example, exotic wagers like exactas and trifectas involve predicting outcomes across multiple horses, thus increasing potential profits exponentially when compared to simply betting on one winner. As such, seasoned punters tend to flock to this event in order to try their luck with these high-stakes options.
It's clear that the Preakness Stakes attracts a unique breed of bettor who seeks out higher rewards and more challenging wagers. Therefore, anyone looking to challenge themselves should consider taking part in this legendary event – provided they have enough knowledge and experience!
How Much Money Do The Owners And Jockeys Receive From Winning The Preakness Stakes?
Owners and jockeys who win the Preakness Stakes, a horse racing event held annually in Baltimore, Maryland, can receive lucrative rewards. This race is one of America's Triple Crown events – alongside the Kentucky Derby and Belmont Stakes. Winning this prestigious event carries with it substantial monetary prizes for both owners and riders:
Owners get 10% of the purse prize
Jockeys receive 5 to 7 percent of the purse prize
Breeders are paid from the nomination fees that horses pay when they enter the races
Stallion owners get additional money if their stallions have offspring participating in these competitions
The amount that each owner or rider receives varies depending on how much money was wagered on them during the race, as well as other factors such as winning streaks or perceived popularity of either party involved. For example, an owner with multiple successful wins might earn a larger share than another whose recent record is less impressive. Additionally, some jockeys may command higher wages due to their reputations within the industry.
In short, those lucky enough to win at the Preakness Stakes could be rewarded handsomely for their efforts. As far as purses go, 10% goes to an owner's coffers while between five and seven percent goes towards rewarding jockeys for their hard work and skill. In addition to these sums, breeders also benefit through registration fees – not forgetting that stallion owners stand to gain extra income should any of their progeny take part in these highly competitive events.
Conclusion
The Preakness Stakes is a premier horse race that attracts people from around the world. It's an exciting event and one of the best ways to pick a winner is by researching each horse's pedigree, form and experience in other races. The safety measures taken ensure that all horses are healthy and well cared for during their time at the track.
The Preakness Stakes can also attract a different kind of bettor than other kinds of racing due to its prestige. Those who come out on top receive generous sums of money – making it even more attractive for those looking to make a profit. All in all, the Preakness Stakes stands as one of the most renowned horse races in the world, offering excitement and financial rewards for both owners and jockeys alike.
If you're interested in getting involved with this thrilling event, be sure to do your research before placing any bets! With so much potential on offer, you could find yourself winning big if you know how to pick a winner. Good luck!
Related Pages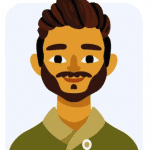 James Reynolds Johnson is a seasoned expert in the world of online casinos. With over 10 years of experience in the industry, James has a wealth of knowledge about the latest casino games, trends, and technologies. He has worked with some of the top online casinos in the world, providing expert analysis and advice on everything from game selection to payment methods. James is passionate about helping players find the best online casinos that offer fair games, excellent customer support, and generous bonuses. When he's not writing or researching, James enjoys playing blackjack and poker.