Overview of Gambling Regulations
The state of Pennsylvania has several laws and regulations in place that govern online casino gambling. In order to understand the legalities, it is important to know what types of games are allowed under current law in PA. This overview will provide an understanding of the legal framework governing online casinos in Pennsylvania.


Pennsylvania allows players over 21 years old to participate in a variety of online gaming activities such as slots, table games, video poker, sports betting and more. All forms of online gambling must be operated through licensed operators who have been approved by the Gaming Control Board (PGCB). The PGCB also regulates land-based casino gaming options throughout the commonwealth.
Players should keep in mind that there are certain restrictions when playing these games at sites regulated by the PGCB. These include age requirements for participation, limits on wagers placed, taxes imposed on winnings, and other elements related to responsible gaming practices. With this information understood, we can now move onto discussing the specifics surrounding land-based casino gaming options available within Pennsylvania's borders.
Land-Based Casino Gaming Options
Pennsylvania is home to a number of land-based casinos that offer legal, regulated gambling options. These casinos are located in Philadelphia and Pittsburgh, as well as other parts of the state. Here's what you need to know about Pennsylvania's land-based casino gaming options:
Types of Games Available
The games available at these venues vary by location but generally include slots, table games such as blackjack and roulette, video poker, bingo, keno, and more. Some locations also have live entertainment and special events like concerts or comedy shows.
Requirements for Players
In order to play at any Pennsylvania land-based casino venue, players must be 21 years old or older and present valid identification when entering. There may also be additional requirements depending on the specific type of game being played or event taking place.
Benefits of Playing at a Land-Based Casino
Playing at a land-based casino offers several advantages over online options including the ability to interact with other players and staff members in person and enjoy amenities like restaurants, bars, lounges, spas and hotels that can't always be found through an online platform. Additionally, playing at a physical location provides greater safety measures than those offered through digital services due to the presence of security personnel.
By understanding your local laws regarding casino gambling along with the types of games available and requirements for players, you can make sure you are prepared before visiting one of Pennsylvania's many land-based casinos. With this information in hand it's time to explore the world of online casino gaming options available in Pennsylvania!
Online Casino Gaming Options
Pennsylvania provides a variety of online casino gaming options for residents. Players can choose from slots, blackjack, roulette, video poker, and more. All these games are available in real money or free-to-play formats.
Real Money Games
For players looking to win big prizes playing real money games, the state offers numerous choices. There are plenty of classic slot machines with three or five reels that feature progressive jackpots and bonus rounds. Table games such as Blackjack and Roulette also provide exciting opportunities to win large sums of money. Many casinos offer variations on traditional rulesets to keep gameplay fresh and interesting for experienced players.
Free-To-Play Games
Players who don't want to risk their own funds have plenty of free-to-play titles at their disposal. These versions of popular slots and table games allow users to practice without spending any money. They give players the chance to test out strategies before making bets with real cash. Free spins can also be won while playing these versions; so even if there is no monetary reward involved, it's still possible to come away with something valuable! With this variety of options available, Pennsylvania has become a great destination for both novice and seasoned gamblers alike.
The availability of different types of gambling activities makes Pennsylvania an attractive option for gamers looking for fun ways to enjoy their leisure time. Next up we will look into the state lotteries in Pennsylvania which provide another way for people to try their luck when it comes to winning cash rewards!
State Lotteries In Pennsylvania
Having discussed the various gaming options available at online casinos in Pennsylvania, we now turn our attention to state lotteries. The Pennsylvania Lottery offers players a variety of opportunities for winning cash and prizes through scratch-off tickets, draw games, Fast Play games, Keno and Xpress Sports. All lottery winnings are subject to federal income taxes; however, the Commonwealth does not collect any personal or corporate tax on lottery proceeds.
| Type | Game Name | Jackpot Amount |
| --- | --- | --- |
| Scratch Offs | Cash 5 | $100,000 |
| Draw Games | Powerball | $40 Million |
| Fast Play Game | Crossword Connections | $10,000 |
| Keno | Diamond Millions Keno | $1 Million |
| Xpress Sports | Super 7's Bingo | $77,777 |
For example, one must be 18 years old to purchase any type of ticket from the Pennsylvania Lottery. This age restriction also applies to cashing out winning tickets as well as playing certain types of interactive games if offered by an individual retailer. In addition, winners have 180 days after the draw date to claim their prize before it expires. Players can check their numbers online by visiting the PA Lottery website or downloading its official mobile app which allows users to scan and store their tickets securely on their device. As with all forms of gambling in Pennsylvania, responsible play is encouraged when participating in state lotteries. By understanding game rules and regulations beforehand and following budgeting strategies while playing responsibly within set limits, players can maximize their chances of success without breaking bank accounts or risking excessive losses. With knowledge comes power – and that includes making informed decisions about how much money you're willing to spend!
These simple steps form only part of a larger puzzle when discussing legal age requirements for gambling in Pennsylvania – but they serve as guidelines for safe play accordingly. Knowing essential information such as these will help ensure that everyone has a positive experience playing casino games in this great Keystone State!
Legal Age Requirements For Gambling
Gambling and betting are allowed in the state of Pennsylvania, but certain age limits must be observed. All online casino gaming participants must be 21 years or older to participate in real money gambling activities. This includes sports betting, slots, table games, poker, bingo and lottery tickets.
The minimum legal gambling age is strictly enforced by all licensed operators throughout the Commonwealth. Before players can register an account with a PA online casino site they must first verify their identity and prove that they meet this legal requirement. To do so, customers will need to provide valid ID documents such as a driver's license or passport when signing up for an account.
Pennsylvania residents that don't meet the required minimum age limit should not attempt to sign-up for any type of internet gaming accounts as doing so could result in possible criminal charges or other fines levied against them. Therefore it is important to always adhere to the legally established age requirements before participating in any form of online gambling within the Keystone State.
Online casinos operating within Pennsylvania also have strict measures in place that help ensure underage individuals don't access their sites and services illegally. As such, these operators employ sophisticated technologies designed to block children from playing on those sites which helps protect them from potential harm associated with underage gamblers accessing inappropriate content. With all this considered, taxation of winnings from online gaming remains one of the most important topics surrounding legalized gambling across America today…
Taxation Of Winnings From Online Gaming
In Pennsylvania, winnings from online gaming are subject to federal and state income taxes. The taxation rate will depend on the type of game you play, as well as your individual financial situation. Generally speaking, any winnings that exceed $600 must be reported to the IRS and may be subject to a tax bill.
Federal Taxes: All gambling winnings in Pennsylvania are subject to federal income tax, regardless of whether they were won playing slots or table games. This means that all players who generate over $600 in revenue during one calendar year must report their total winnings when filing their annual return with the IRS. Depending on how much is earned, it's possible for gambling profits to push an individual into higher brackets where there could be additional taxes due.
State Taxes: In addition to any applicable federal taxes, Pennsylvania also imposes its own income tax rates upon gambling profits. For the 2020-2021 fiscal year, individuals can expect a 3.07% personal income tax rate on all casino winnings above $5,000 per annum. Anything below this amount is exempt from taxation. It should also be noted that online casinos located outside of PA might not necessarily honor these same regulations and may impose different rules about taxation of gaming proceeds.


Pennsylvania has taken many steps towards encouraging responsible gaming practices amongst its citizens – including initiatives such as age restrictions and problem gambling protocols – but understanding what taxes apply to your particular situation remains important if you plan on making money through online gaming activities in the Keystone State.
Responsible Gambling Initiatives
The Commonwealth of Pennsylvania has taken steps to help protect its citizens from irresponsible gambling practices. The state offers several initiatives for those who are struggling with compulsive gambling behavior, including:
24/7 availability of the PA Council on Compulsive Gambling's helpline
Incentives and education to encourage responsible gaming habits
Self-exclusion options that allow players to limit or prohibit their access to online casinos in the state
Free counseling services offered by certified counselors at a number of locations across the state
A variety of other outreach programs designed to support problem gamblers and prevent underage gambling
By working together, stakeholders can ensure that Pennsylvania residents have access to safe and secure online casino gaming experiences. Additionally, these initiatives create awareness about responsible gambling habits so everyone can play safely and enjoy themselves without putting their entire bankroll at risk.
Pennsylvania is committed to providing its citizens with an environment conducive to responsible gambling. Charitable organizations in the state must also adhere to strict regulations when offering charitable games such as bingo and raffles. These laws will be discussed further in the next section.
Charitable Gambling Laws
Pennsylvania has a long history of allowing charitable gambling, including bingo and raffles. As such, the state legislature passed Act 43 in 2004 to regulate this activity. The law allows for non-profit organizations to host games of chance as fundraisers, with certain provisions that must be met.
The following table provides an overview of Pennsylvania's charitable gaming laws:
| Requirements| Permitted Games | Maximum Prize Amounts
-|————|—————–|———————-
Organizations Eligible | Must have been organized and operated exclusively for religious, charitable, educational or fraternal purposes for at least one year prior to application | Bingo, Lotteries & Raffles | $25 per individual prize unless otherwise approved by the board
Licensing Fee | One-time fee of $200; annual renewal fee of $50 | Pull Tabs & Punchboards (with additional licensing) | N/A
Minimum Age Requirement | 18 years old or older to participate or assist in running games and 21 years old or older to sell tickets| Casino Nights (with additional licensing)|N/A
Taxes | 5% tax on proceeds over $2 million goes towards elderly services provided by the PA Department of Aging|Poker Tournaments (with additional licensing)|N/A
Charitable organizations are not permitted to award prizes valued higher than $25 in any game they organize without special permission from the Pennsylvania Gaming Control Board. Furthermore, winners may only receive cash prizes up to $600 after filing a winnings affidavit form with their local county court office. When it comes to casino nights hosted by charities, all participants must be members of either the hosting organization or its parent body before being allowed to play.
In addition to strict regulations regarding who can play and how much money can be won in charity gaming events, there are also specific rules about advertising these activities. All advertisements must include information about the date and time of the event as well as contact details for the sponsoring organization. They may also include descriptions of what will take place at each event but cannot mention anything related to winning prizes larger than those offered according to state statutes. Moreover, no advertisement is allowed if it does not clearly indicate that donations made are intended solely for support of benevolent causes designated by the organization's charter statement. Failure to abide by these guidelines could result in stiff penalties imposed by regulatory authorities.
With so many restrictions placed upon them, it is important that non-profits understand their responsibilities when conducting charitable gambling activities in Pennsylvania while remaining compliant with state law. Moving forward into Penalties For Illegal Gambling Laws section now we need look at illegal forms of gambling within Pennsylvania State Law
Penalties For Illegal Gambling
In the state of Pennsylvania, those who are found to be engaging in illegal gambling activities can face a variety of penalties. Depending on the nature and severity of the offense, these penalties may include fines, jail time, or both. Additionally, any property used for the purpose of illegal gambling is subject to seizure by law enforcement officials.
Civil Punishments
Those convicted of an illegal gambling-related offence may be subjected to civil punishments such as monetary damages or injunctions prohibiting them from participating in certain activities related to online gaming. Furthermore, if someone has knowingly participated in unlawful online gaming activity they may also be sued by their opponents for restitution.
Criminal Prosecution
The most serious criminal punishment for illegal gambling comes with a felony conviction which carries up to seven years imprisonment along with hefty fines. Other possible punishments associated with misdemeanors include six months incarceration and/or $500 – $5,000 in fines. Regardless of whether it's misdemeanor or felony charges that have been levied against someone found guilty of illegal gambling activities, court fees and other costs could add significantly to the final financial penalty imposed upon them.
Pennsylvania isn't alone when it comes to having laws regulating online casino gambling; federal laws must also be taken into consideration when looking at PA's regulations surrounding this type of entertainment. Let's take a look now at what federal legislation affects Pennsylvania's online casino industry…
Federal Laws Affecting Pennsylvania's Gambling Laws
The federal government has made several attempts to regulate online gambling. The most significant action taken was the passage of the Unlawful Internet Gambling Enforcement Act (UIGEA) in 2006, which prohibits financial institutions from processing payments related to unlawful internet gambling. This law effectively put an end to all forms of online gambling in the US by making it difficult for players to fund their accounts and withdraw winnings.
However, this law does not apply to legal online casinos operating within state borders that have been granted permission by the respective states' legislatures. As a result, many states such as Pennsylvania have passed laws allowing for some form of regulated online casino gaming within their borders. These laws come with strict regulations on how these games must be operated and what types of wagers can be placed.
In Pennsylvania, operators are required to obtain licenses from the Gaming Control Board before offering any type of real money game or tournament play. In addition, all licensed sites must use geolocation technology and other advanced security measures like identity verification processes to ensure only those located inside the state can access the site's services. Furthermore, there are strict rules regarding player protection, responsible gaming practices, and minimum payout percentages that must be followed at all times. With all of these safeguards in place, Pennsylvanians can enjoy playing at safe and secure online casinos without worry.
Frequently Asked Questions
Who Can Participate in Pennsylvanian Online Gaming?
The good news is that anyone aged 21+ who lives or resides in PA can play real money games at any licensed online casino within the state. All players must register with a valid social security number and provide proof of identity before they can make deposits or withdrawals from their accounts.

What Licenses Are Required To Operate An Online Casino In PA?
In order to legally operate an online casino in Pennsylvania, operators must be approved by both the Pennsylvania Gaming Control Board (PGCB) and receive a license from the state legislature. The application process includes background checks, financial reviews, operational plans, marketing strategies, customer service standards, and other compliance measures. Once these requirements have been met, operators may begin offering services such as slots, table games, video poker, sports betting, fantasy leagues and more.
Are Online Casinos Available In Pennsylvania?
Online casino gambling has taken off across the US and Pennsylvania is no exception. The state now offers a wide range of online casinos where players can enjoy betting on their favorite games from the comfort of home. With such an array of options, it's easy to see why so many people are flocking to these sites to get their gaming fix. But what exactly do Pennsylvanians need to know before diving into this world of virtual entertainment?
Pennsylvania's Gaming Control Board regulates all forms of gambling within the state, including both land-based and online casinos. All operators must be licensed by the board and comply with all applicable laws and regulations. To ensure fair play for players, these sites must also adhere to strict security standards which protect personal information and financial transactions. Additionally, each site must have its own set of responsible gaming policies that address problem gambling issues as well as measures to prevent underage gambling.
Players looking for an exciting online casino experience need look no further than those available in Pennsylvania. There are numerous reputable websites offering great bonuses, promotions, and game selections that will satisfy even the pickiest player. Plus, with convenient banking options like credit cards or eWallets, you can quickly start enjoying your favorite slots or table games without having to leave home! So if you're ready for some adrenaline-pumping action at a trustworthy casino website – say hello to Pennsylvania's virtual playground!
Are There Any Restrictions On The Types Of Online Casino Games I Can Play?
Whether you're a novice or an experienced gambler, playing online casino games can be both exciting and rewarding. But before you start betting real money, it's important to understand what restrictions may apply to your gaming options.
The good news is that Pennsylvania has relatively relaxed gambling laws compared to other states in the U.S., so players are generally free to enjoy most types of casino games online including slots, table games like blackjack and roulette, video poker machines, specialty games such as bingo and keno, and even live dealer casino games streamed directly from land-based casinos in Pennsylvania. The only exceptions here are any forms of sports betting that involve wagers placed over the internet—these remain prohibited under state law.
No matter which type of game you choose to play though, always make sure you familiarize yourself with the rules first; this will help ensure that your experience is safe and enjoyable. Additionally, never forget to set limits for yourself when it comes to how much time or money you spend at an online casino. Doing so can help keep your entertainment within reason and prevent potential problems down the road.
What Payment Methods Are Accepted For Online Casinos In Pennsylvania?
When it comes to playing online casino games in Pennsylvania, one of the most important questions is what payment methods are accepted? Fortunately, there's plenty of options for players looking to deposit and withdraw money securely.
The first option available is credit cards. Most major card providers will allow you to use their cards for both deposits and withdrawals from your account. This includes Visa, Mastercard, American Express, Discover, and more! Other e-wallet services such as PayPal and Skrill are also widely accepted at many PA online casinos.
Finally, prepaid cards have become an increasingly popular way to fund accounts with some operators offering them. These prepaid cards can be purchased with cash or via debit/credit payments; they come with a particular balance that can then be used on the site instead of using other traditional banking means. Additionally, bank transfers are available but may take several days before the funds reach your account.
No matter which method you decide to go with when making transactions at an online casino in Pennsylvania; all offer security measures so you can rest easy knowing your funds are safe and secure.
Are There Any Fees Or Taxes Associated With Online Casino Winnings?
When it comes to online casino gambling, players should always be aware of the fees and taxes associated with their winnings. As such, understanding government regulations can help you make informed decisions when playing at an online casino in Pennsylvania. So what are the rules regarding taxes and fees on your winnings?
Before we answer that question, let's start by talking about how Pennsylvania handles taxation for its citizens who gamble within state lines. The state imposes a 34% tax on all gaming proceeds over $600.00 USD per year. This means that any amount won from games like slots and table games will be subject to this tax rate before being paid out as cash prizes. Additionally, if you live outside of Pennsylvania but still participate in online casinos within the state's borders, then taxation is based on which jurisdiction (state or country) you reside in.
Fortunately, there aren't typically any other fees involved with claiming your winnings from an online casino in Pennsylvania aside from those imposed by the relevant taxing authority. In some cases however, certain payment methods may charge additional processing fees depending on where they're located worldwide – so it pays to check ahead of time! Withdrawals via bank transfers often incur no extra charges either way; making them one of the safest options available for cashing out large sums of money quickly without having to worry about hefty fee structures or delays due to international bureaucracy.
Players can rest assured knowing that their winnings are safe and secure when using reputable legal sites regulated by the Pennsylvania Gaming Control Board (PGCB). Here customers will have access to a range of different banking choices including credit/debit cards, e-wallets, cryptocurrency wallets and more – each offering varying degrees of convenience and security when withdrawing funds directly into personal accounts or transferring back into play chips for continued entertainment value.
Is There A Minimum Age To Gamble Online In Pennsylvania?
When it comes to gambling online, many people assume that the minimum age requirement is 18. However, this isn't necessarily true for all states—especially when it comes to Pennsylvania's online casino laws and regulations. In fact, the minimum legal age for online gambling here is 21 years old. This means that anyone younger than 21 cannot legally gamble at an online casino site within the state of Pennsylvania.
What are The Consequences of Underage Gambling?
Any individual caught engaging in underage gambling can face some serious ramifications. This includes fines or even jail time depending on the severity of the situation. Furthermore, individuals who engage in underage gambling may also be subject to having their winnings withheld by the online casino operator. It's important to always make sure you're following local laws and regulations before placing bets at any online casinos in Pennsylvania so as not to risk potential penalties or criminal charges.
Knowing The Rules Is Key
Online casino sites are heavily regulated and require players to meet certain criteria before being able to play real money games such as slots or table games like blackjack or roulette. Knowing these rules ahead of time will help ensure your safety while playing and reduce the chances of running into any legal issues later down the road. As long as you abide by all local laws regarding underage gambling, you should have no problem enjoying yourself at an online casino site in Pennsylvania!
Conclusion
The legal landscape of online casino gambling in Pennsylvania is both complex and ever-evolving. As a gambler, it's important to understand the laws and regulations associated with this activity before you get started. From understanding the types of games available to learning about payment methods and fees/taxes on winnings, there are many details that need to be taken into consideration.
It is also essential to remember that there are minimum age requirements for playing online casinos in Pennsylvania – anyone under 21 years old is not permitted to participate. With all this information in mind, players can feel confident engaging in their favorite activities safely and responsibly.
So if you're looking forward to enjoying some fun at an online casino while living in Pennsylvania, make sure you take the time to learn more about the state's laws and regulations first! This will help ensure your experience remains safe, secure, and most importantly – enjoyable. Go ahead and start playing today – good luck!
Related Pages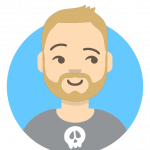 David Allen is a seasoned web content writer with a deep understanding of the online casino industry. With over a decade of experience, he has provided Ask-casino.com and various other platforms with insightful, reliable, and captivating content that resonates with both seasoned gamblers and newcomers alike. Hailing from Ontario, Canada, David brings a unique North American perspective to his articles, enriching them with local nuances and industry insights.
Outside of his professional endeavors, David is an avid gamer known in the digital realm as "lazywolf867". Whether he's spinning the slots or diving into a video game, David's passion for digital entertainment is evident. His work seamlessly blends his professional knowledge with personal experiences, ensuring readers get an authentic and informed viewpoint on all things casino.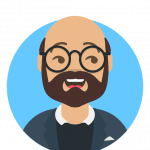 Trevor Blacksmith, Chief Editor at Ask-casino.com, has dedicated over 15 years to the online casino industry, ensuring readers receive accurate and current information. Based in New York, Trevor's meticulous approach and extensive experience make him a trusted voice in the realm of digital gambling, upholding the highest standards of journalistic integrity.