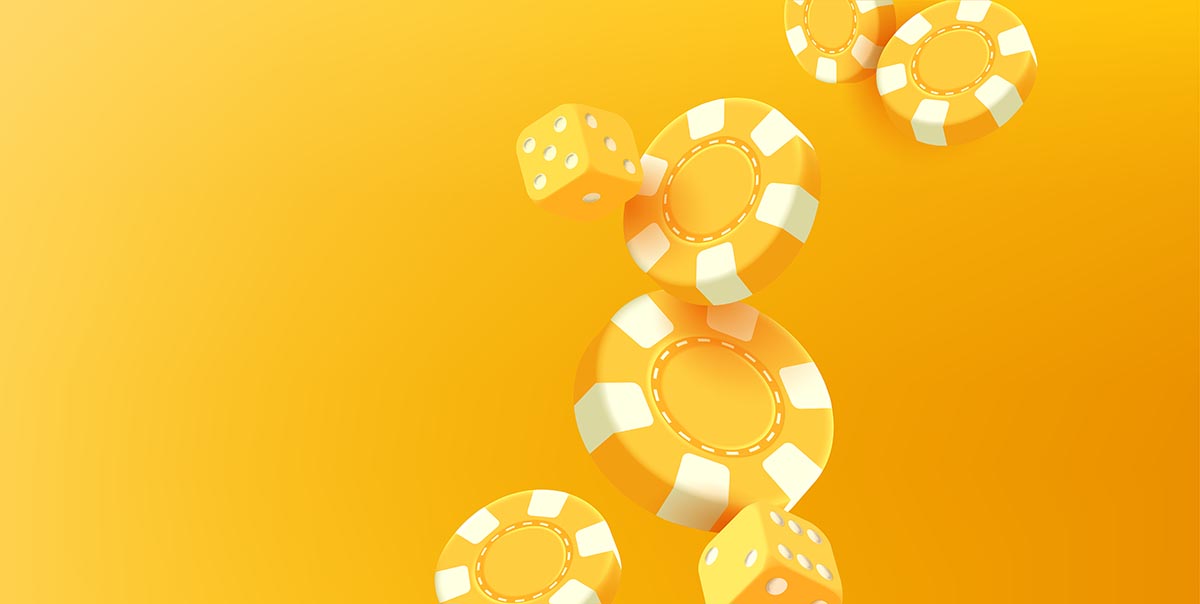 Gambling in the United States
From Atlantic City to Las Vegas, gambling has become a popular pastime throughout the US. Millions of people have flocked to casinos and racetracks across the country hoping to hit it big. But what's behind this surge in interest? This article takes a look at US gambling – its history, current state, and future prospects.
A Brief History
In colonial times, gambling was an accepted part of American life with games like cards and dice seen as both recreational activities and sources of entertainment. Later on, during the 19th century, many states legalized certain forms of gaming such as horse racing or lotteries for charitable purposes. It wasn't until 1931 that Nevada became the first state to fully legalize casino-style gambling. Since then, more than 40 other states have followed suit by legalizing some form of gambling within their borders.
The Current State Of Gambling In The US
Today, gambling is a multi-billion dollar industry in America with thousands of venues offering legal betting opportunities for individuals looking for a chance at winning big. From tribal casinos to sportsbooks and luxury resorts – there are plenty of choices when it comes to finding your favorite game or event to bet on. Furthermore, online gaming platforms have given players even more options when it comes to enjoying their favorite titles from home or on the go.
Overview of Gambling Laws
Gambling laws in the U.S. vary from state to state, and while some forms of gambling are legal across the country, other forms may be illegal depending on where you live. Generally speaking, online gambling is not considered legal in all states, but there are several exceptions that allow it in certain jurisdictions. Additionally, many states have legalized various forms of land-based gambling such as casinos, sports betting, lotteries, and racetracks.
Federal Gambling Laws
The federal government has passed a few pieces of legislation related to gambling; most notably the Professional and Amateur Sports Protection Act (PASPA) which outlawed sports betting nationwide until recently when it was overturned by the US Supreme Court. Other federal laws include the Unlawful Internet Gambling Enforcement Act (UIGEA), which prohibits financial institutions from processing payments for online gaming sites operating outside of US borders; however this law does not apply to any form of legally sanctioned online gambling within a state's boundaries.
State Gambling Regulations
Each state sets its own regulations regarding what forms of gambling are allowed within its borders. As mentioned above, some states have decided to legalize certain types of online gambling while others continue to ban them outright or only permit certain types such as fantasy sports or horse racing wagering. It is important to know your local laws before engaging in any type of real money gaming activity. With different regulations in each jurisdiction, understanding the landscape can help ensure compliance with applicable rules and regulations. Transitioning into discussing 'types of legalized gambling' next allows readers to explore further details about regulated gambles offered throughout America today.
Types Of Legalized Gambling
In the United States, there are several forms of legalized gambling. These include lotteries, casinos, horse and dog racing tracks, bingo halls, sports betting, fantasy sports leagues and daily fantasy sports (DFS). Each form is regulated differently depending on which state it's in. Here's a few types of legal U.S. gambling:
Lottery Games
Lotteries have been around since colonial times and most states still offer them as an option for people looking to gamble legally. The most popular lottery games are Powerball and Mega Millions along with scratch-off tickets that can be purchased at convenience stores or gas stations nationwide.
Players must purchase tickets ahead of time and wait for the drawing results to see if they won any prize money.
Jackpots often reach into the hundreds of millions of dollars due to their popularity across many states.
Winning ticket holders receive lump sums paid out by state governments after taxes are taken out.
Casinos & Card Rooms
Casinos are establishments where patrons can go to bet on various games like slots machines, table games such as blackjack or roulette, or poker played in card rooms within the casino itself. Many states allow these types of businesses but each one has its own set of rules and regulations regarding how much can be wagered and what type of activities may take place within them.
Popular options include Las Vegas style gaming resorts with high limit tables and multiple restaurants/bars located inside the complex.
Some states also permit riverboat casinos which cruise down local rivers while offering customers different games every night during their voyage.
Video gaming terminals (VGT) found in bars or truck stops provide quick wins when playing slot machine styled video games connected to other players across the country via networks called "networks".
Horse & Dog Racing Tracks
Live horse racing takes place at race tracks throughout the year while simulcast betting allows viewers to wager on races taking place elsewhere from their home computer or mobile device 24 hours a day seven days a week all year round too! Greyhound racing is similar except dogs run instead horses – both events typically require pari-mutuel pools where winners share a percentage with others who placed bets on similar outcomes before them based off track odds predictions made prior to post time begining each event respectively . This transition leads us into our next section about state-by-state regulations for online gambling sites available in certain areas within America today…
State-By-State Regulations
Gambling regulations in the United States vary from one state to another. This is because each state has its own laws and restrictions when it comes to gambling activities, including online gaming. To help you understand more about these variations, we've put together a table outlining some of the key differences between states:
| Legal Online Gambling? | Age Restrictions? | Taxation Rules? |
| --- | --- | --- |
| Yes (NJ, PA, DE) | 21+ (NJ & DE), 18+ (PA) | No taxes on wins within NJ or PA; 15% tax rate for winnings over $5,000 in DE |
| No (NV & WV) | 21+ | 8% tax on sports betting winnings in NV; 6.5% tax on sports betting winnings in WV |
| Not Sure (MI) | 18+ | TBA |
Even if certain states have legalized various types of online gambling, there are still many restrictions that apply to players living outside those jurisdictions. For instance, most US states only allow people aged 21 or older to participate in real money games – and this applies even when playing at offshore sites. Furthermore, all winnings must be reported to the IRS regardless of where they were won. It's important for every player to familiarize themselves with their local laws before engaging in any form of online gambling activity.
To ensure safe and secure gameplay experience for everyone involved, responsible gaming practices should always be followed. These include setting personal limits on time and amount spent on wagering activities as well as staying away from chasing losses or taking out loans to fund your hobby. Understanding how much risk you can take while remaining in control will go a long way towards making sure your gambling experiences remain positive ones.
Responsible Gaming Practices
With the ever-changing landscape of state-by-state regulations, it is equally important to understand responsible gaming practices. Responsible gaming is defined as understanding the risks associated with gambling and taking measures to minimize them. It includes recognizing problem behaviors related to gambling and seeking help if necessary. To ensure that players are gambling responsibly, many states have implemented various safeguards such as self-exclusion programs, age restrictions, and limits on how much money can be wagered in a single session.
Self Exclusion Programs
Self exclusion programs allow individuals who feel they may have an addiction or compulsive behavior relating to gambling to opt out of all gambling activities at land-based or online casinos. This program lets individuals add their name to a list which prohibits them from participating in any form of legalized gambling for a certain period of time. In some cases, this period may last up to five years depending on the state's laws.
Age Restrictions
Most states require gamblers to be at least 21 years old before they can participate in regulated forms of gambling like casino games and sports betting. It's important for both brick-and-mortar establishments as well as online platforms to enforce these regulations so minors aren't exposed to potential problems associated with underage gambling.
Limits on Wagering Amounts
Many states also set limits on how much money one person can wager within a given amount of time – whether it's over 24 hours or 7 days – in order to reduce exposure to financial losses due to excessive play or irresponsible behaviour when playing slots, table games, etc. These guidelines may vary across different jurisdictions but generally speaking players should not exceed more than $500 per day risk limit while following these rules helps protect against irresponsible spending habits caused by excess amounts of free cash being made available through promotions and other bonuses offered by operators..
By following responsible gaming practices, everyone involved in the industry works together towards creating safer environments where customers' rights are respected regardless if they're playing offline or on online and mobile gaming platforms.
Online And Mobile Gaming Platforms
The online and mobile gaming platforms offer a wide range of options for gambling enthusiasts. There are numerous types of games available, from traditional casino-style games such as slots, blackjack, roulette and poker to newer virtual sports betting options. Here's an overview of what you can expect when playing on these platforms:
Variety of Games
Players have access to a variety of different types of games including classic table games like baccarat, craps, keno and more. As well as themed slot machines with bonus rounds and progressive jackpots. Players also have the option to play live dealer versions of these popular games with real money payouts.
Bonuses & Promotions
Online casinos often offer bonuses and promotions that players can take advantage of. These may include free spins or deposit match offers which add extra value to your bankroll. Additionally, some sites will even reward loyal customers with VIP programs that feature exclusive prizes and rewards points redeemable for cashback or merchandise.
Security & Fairness
Secure Payments: Most online casinos use secure payment methods such as e-wallets and credit cards so that players funds are kept safe at all times.
Random Number Generators (RNG): All reputable online casinos must use RNG technology to ensure fair results in their games. This testing process is regularly audited by independent third party companies who certify each game's fairness rating before it goes live on the site.
With various types of gaming available along with enticing bonuses and promotions, online gaming provides an exciting way for gamblers to enjoy their favorite pastime without leaving home – allowing them to experience the thrill of Vegas style action right from their own device! From here we move onto land-based casinos and racetracks which provide a much different type of gambling atmosphere than the one found on digital platforms.
Land-Based Casinos And Racetracks
In the USA, land-based casinos and racetracks are a popular form of gambling. From Las Vegas to Atlantic City, these venues offer visitors a wide variety of games, entertainment options and amenities. Many states have laws that allow for the operation of commercial gaming establishments with slots machines, video poker tables, card rooms and other forms of betting. In addition, some states also feature horse racing tracks where bets can be placed on races.
Types of Games
At most land-based casinos in America, patrons can enjoy a range of classic table games like blackjack, roulette and baccarat as well as specialty games such as craps or keno. Slot machines are also available at many locations offering up their own unique themes and bonuses including progressive jackpots that increase over time until they're won by lucky players. Meanwhile bettors who prefer sports wagering can find an array of lines posted by bookmakers inside race tracks all across the country.
Additional Amenities
The modern casino experience is more than just gaming; it's about enjoying the entire atmosphere provided by the venue itself. Land-based casinos often host live music performances from local bands or touring headliners throughout the week while providing guests with fine dining restaurants serving gourmet dishes from renowned chefs. Hotels situated within these complexes provide luxurious accommodations for those looking to extend their stay beyond a night out on the town. These amenities make visiting land-based casinos a great way to treat yourself or spend quality time with friends and family.
From traditional gaming experiences to lavish resorts, land-based casinos bring plenty of thrills for gamblers everywhere. With its ability to generate revenue for local economies through taxes, licensing fees and jobs creation these venues remain one of the cornerstones of US gambling culture today. Benefits for local economies aside, they're also simply fun places to visit whether you're playing games or not!
Benefits For Local Economies
Gambling has the potential to bring a range of benefits to local economies. Investment in gambling can open up opportunities and create jobs, as well as increase revenue through taxes and fees that can be used to fund public services. It also brings an influx of visitors which can help stimulate economic activity locally by generating more spending on food, accommodation, entertainment, transportation and other services.
The introduction of casino gaming or sports betting can lead to increased tourism and new business development in areas where previously there was little opportunity for growth. This is often seen in smaller towns and rural communities who don't have many other sources of income or employment options available. By creating a larger local economy, these regions benefit from increased tax revenues which may then be used for improved infrastructure such as better roads or expanded public transit networks.
Taxation regulations are necessary for any nation's gambling industry to ensure its long-term sustainability and success.
Taxation Regulations
The benefits for local economies from gambling are undeniable, and thus understanding the taxation regulations is essential. Taxation on gambling activities can be complex depending on the jurisdiction; however, there are certain clear rules that all gamblers should follow. In this section we will look into some of the most common taxes levied in different countries and states as they relate to gambling.
| Taxes | Country/State | Applicable? |
| --- | --- | --- |
| Corporate Income Tax | USA | Yes |
| Gambling Winnings Tax | UK | No |
| Lottery Tax | Canada | Yes |
Corporate Income Tax
In the United States, corporate income tax applies to any company operating a business related to gaming or wagering activities. This includes casino operators, sportsbook providers and online platforms offering real money games such as poker or bingo. The rate varies by state but usually hovers around 5-7%. It is important for players to remember that even if winnings are taxed at the source, it does not necessarily mean those taxes were paid. Therefore, US citizens should always report their corresponding winnings when filing their annual tax return with the Internal Revenue Service (IRS).
Gambling Winnings Tax
Unlike other countries like Australia or New Zealand where winnings must be declared and taxed accordingly, in the United Kingdom no specific taxation applies directly to individual player's winnings. However, operators may have separate obligations regarding paying Value Added Taxes (VAT) on profits derived from customers located in Britain.Therefore, British players do not need to worry about declaring large wins when submitting their returns since this type of activity falls outside of HMRC's scope.
Lottery Tax
In Canada lottery tickets purchased from retailers are subject to provincial sales taxes ranging from 0-10% depending on which province they operate in. However, these types of sales do not fall under federal income tax law so Canadian players don't have to declare prizes won playing lotteries when filling out their yearly form T1 General Federal Returns. Additionally, winners who receive a lump sum payment over $5 000 may be liable for an additional 10% withholding tax unless exempt.For instance individuals residing outside of Canada are eligible for exemption if certain eligibility criteria is met. With careful planning winning a lottery can still end up being quite profitable!
Thanks to modern technology combined with regulated markets worldwide more people than ever before now have access to legal forms of gambling entertainment regardless of location. As long as players stay informed about relevant laws and pay attention to due diligence requirements everyone involved can benefit both financially and emotionally from engaging in responsible gaming practices.
Popularity Among Different Age Groups
Gambling is becoming increasingly popular among people of all ages. While it used to be mainly adults who engaged in gambling activities, younger generations are now taking part as well.
Young Adults and Teens
Young adults and teens have been found to engage in various forms of gambling more than ever before. This could be attributed to the fact that they have greater access to online casinos, sports betting sites, and other forms of gaming than previous generations did. Additionally, many young adults view gambling as a form of entertainment rather than something with potentially negative consequences.
Older Generations
Older generations tend to prefer traditional casino games such as slots or bingo when it comes to gambling. They usually visit brick-and-mortar establishments periodically for fun and relaxation instead of seeking out online options like younger players do. The social element associated with these types of activities also helps explain why older age groups remain interested in them.
Though preferences vary by generation, one thing remains clear: gambling has become an activity enjoyed by people from all walks of life regardless of their age group. With this widespread acceptance come both opportunities and risks that need to be taken into consideration when discussing the social impact of gambling.
Social Impact Of Gambling
Gambling can have a major social impact, both positive and negative. It has the potential to provide essential funding for governments and communities, but it can also lead to problem gambling and addiction.
Positive Social Impacts
The main benefit of legalized gambling is that it provides additional tax revenue for governments and local authorities which they can then use on important services such as healthcare, education, infrastructure projects and other community programs. Lotteries are particularly popular in this regard since they generate large amounts of taxes without impacting heavily on individuals or businesses. This type of gambling has long been used as an effective way to raise money for charitable causes too.
Negative Social Impacts
Despite its potential benefits, there are many negatives associated with gambling that must be taken into account when considering its effects on society. Problem gambling can cause significant financial hardship for individuals and their families, while crime rates often rise in areas where casinos or bookmakers are located due to increased opportunities for fraud or theft. The long-term costs of treating addictions related to gambling may outweigh any initial revenues generated from legalised gaming activities.
Additionally, some people argue that legalizing certain forms of gambling encourages citizens to engage in activities which may not always be beneficial to them personally or socially. For example, research suggests that young adults who gamble regularly tend to become more exposed to risk taking behaviour which could potentially increase the likelihood of criminal activity or substance abuse later on in life.
Frequently Asked Questions
What Are The Financial Risks Associated With Gambling?
Gambling is a thrill-seeking activity that can bring immense joy and satisfaction to its participants. However, with the thrills come risks – financial ones in particular. With any form of gambling, it's important to understand what these potential financial risks are before getting involved.
The first risk associated with gambling is that you may lose money. Gambling involves taking chances and there's no guarantee that your gamble will pay off; even if you have been successful previously, this does not always mean that you will be again. It's essential to ensure you don't bet more than you can afford to lose as there is no way of predicting future outcomes or ensuring a win every time.
Here are some key points for those considering engaging in gambling activities:
Set yourself a limit on how much money you're willing to spend each session;
Be realistic about the odds and possible losses;
If needed, seek out free advice from organisations such as GamCare;
Stop when you reach your predetermined loss limit.
It is also important to remember that while playing online games might seem easier than going into an actual casino or betting shop, it still carries the same amount of risk as real life gambling activities. By understanding the potential risks, gamblers can make sure they stay within their limits. In order to keep safe and responsible while enjoying your favorite game, it's best practice to calculate the cost of participating beforehand and never exceed your budgeted amount – regardless of whether it's online or offline.
Is There A Way To Limit Losses While Gambling?
Gambling can be an exciting and entertaining activity, however it's important that players understand the risks associated with any form of gaming. Many gamblers are looking for ways to limit their potential losses when playing games of chance. Fortunately, there are strategies available which may help reduce the impact of risk on your bankroll.
One key strategy is to set yourself a budget before you begin gambling and stick to it. That way, you'll know what kind of money you're comfortable risking and won't end up spending more than you should. Additionally, allocating funds into different categories such as table limits or game types will also ensure that your bets don't exceed your set budget.
Another technique involves staying in control throughout playtime by taking regular breaks and not chasing after bad luck. If things aren't going too well at the tables, walk away and come back another time when you feel better prepared to take on the odds again. Lastly, consider using reliable analytics services like those provided by online casinos – this data can tell you how much you've won or lost over time, helping keep track of your wins/losses so that you don't go overboard with betting decisions.
Take advantage of these tips and more to increase your chances of winning big without putting yourself at financial risk!
How Can I Tell If I'm Developing A Gambling Addiction?
Are you worried that you may be developing a gambling addiction? Gambling addictions are detrimental to physical and mental health, as well as overall wellbeing. It's important to know how to spot the signs of problem gambling so that it can be addressed early on. Here we'll look at some of the warning signals and what steps you can take if you think you have an issue with gambling.
Warning Signs
If you're concerned about yourself or someone else, there are several indicators which could suggest a potential problem with gambling:
Gambling longer than intended.
Feeling preoccupied or obsessed with thoughts of gambling.
Lying about time spent or money lost while gambling.
Borrowing money for the purpose of betting.
These symptoms don't necessarily mean that someone has a full-blown addiction, but they should not be ignored either. If these behaviors become more frequent, then seeking professional help is advised.
Getting Help
There are many organizations worldwide dedicated to providing assistance and support for those affected by problem gambling. Many offer free counseling services and self-help resources such as online courses, podcasts, helplines etc. Additionally, trying out different strategies like setting limits on where/when you gamble and making sure your bets are affordable can also help reduce losses in the long run.
By being aware of the warning signs associated with problem gambling and taking advantage of available resources when needed, it is possible to manage an unhealthy relationship with gaming activities before it spirals out of control.
Are There Any Specific Laws That Apply To Online Gambling?
If you are considering online gambling, it's important to understand the laws that apply. In this article, we explore some of the regulations and restrictions on online gambling in the US.
General Online Gambling Laws
In general, US federal law prohibits online betting with real money but there are certain exceptions depending on state jurisdiction. While most states don't regulate or enforce their own laws against online gaming, they may specify different rules for sports betting. So if you're thinking about playing at an online casino, keep in mind the legal status of your state and make sure to check if any specific regulations exist that would affect your ability to do so.
State-Specific Regulations
Each state has its own set of laws governing internet gaming activity within its borders. Some states allow limited forms of internet gambling such as poker while others have more stringent prohibitions and will criminalize players who violate them. It is essential to research a given state's laws before attempting to gamble online within it. Doing so can save you from costly fines or even jail time in extreme cases.
Taxes and Payments
When participating in any form of online gaming, be aware that all winnings must be reported as income when filing taxes. Additionally, many sites require users to provide proof of identity prior to making deposits or withdrawals using methods like credit cards or eWallets. This helps protect both parties involved by verifying transactions and preventing fraudulent activities such as money laundering or other crimes.
For those looking to engage safely in legal online gambling activities, understanding how applicable laws work is key. By researching these regulations beforehand and abiding by them throughout gameplay, players can ensure they stay safe and out of trouble while enjoying their favorite games from home!
Are There Any Gambling Venues That Are Open To Minors?
Are there any gambling venues that are open to minors? Gambling, in general, is a popular pastime for adults around the world. But when it comes to allowing minors into certain gambling establishments, the regulations can vary by jurisdiction. In some areas, such as casinos and racetracks, laws prohibit anyone under 18 from entering or playing games of chance.
In other places, however, restrictions may be more relaxed. For example, many countries allow children aged 16 and above to enter bingo halls and lottery retailers without an adult present. Other forms of betting like poker tournaments may also have different age requirements depending on where they take place.
It's important to note that while these rules might not prevent all underage access to gambling activities, they still play an essential role in protecting young people from potential harm associated with early exposure to wagering. By ensuring that only those over a certain age gain entry into regulated gambling Venues allows governments to keep their citizens safe and ensure proper taxation of profits earned through gaming activity.
Conclusion
Gambling can be a fun and exciting activity, but it's important to be aware of the potential risks involved. It's wise to set limits on how much you're willing to lose before starting any kind of gambling activity, as this will help minimize your losses should things not go as planned. If you or someone you know is exhibiting signs of a gambling addiction, it's important to seek professional help right away. Lastly, make sure that you familiarize yourself with all applicable laws for online gambling in your area before participating in any wagering activities.
Takeaways:
Understand the financial risks associated with gambling.
Set limits on how much money you are comfortable losing when gambling.
Be aware of warning signs of developing a gambling addiction.
Familiarize yourself with local laws regarding online gambling before participating.
Most gambling venues do not permit minors.
Ultimately, it's my hope that by understanding these points, I have helped equip readers with the knowledge they need to gamble responsibly and avoid potentially harmful situations. With proper preparation and awareness, we can all enjoy the thrill of wagering without compromising our safety or well-being.
Related Pages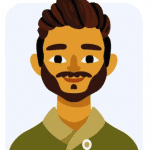 James Reynolds Johnson is a seasoned expert in the world of online casinos. With over 10 years of experience in the industry, James has a wealth of knowledge about the latest casino games, trends, and technologies. He has worked with some of the top online casinos in the world, providing expert analysis and advice on everything from game selection to payment methods. James is passionate about helping players find the best online casinos that offer fair games, excellent customer support, and generous bonuses. When he's not writing or researching, James enjoys playing blackjack and poker.