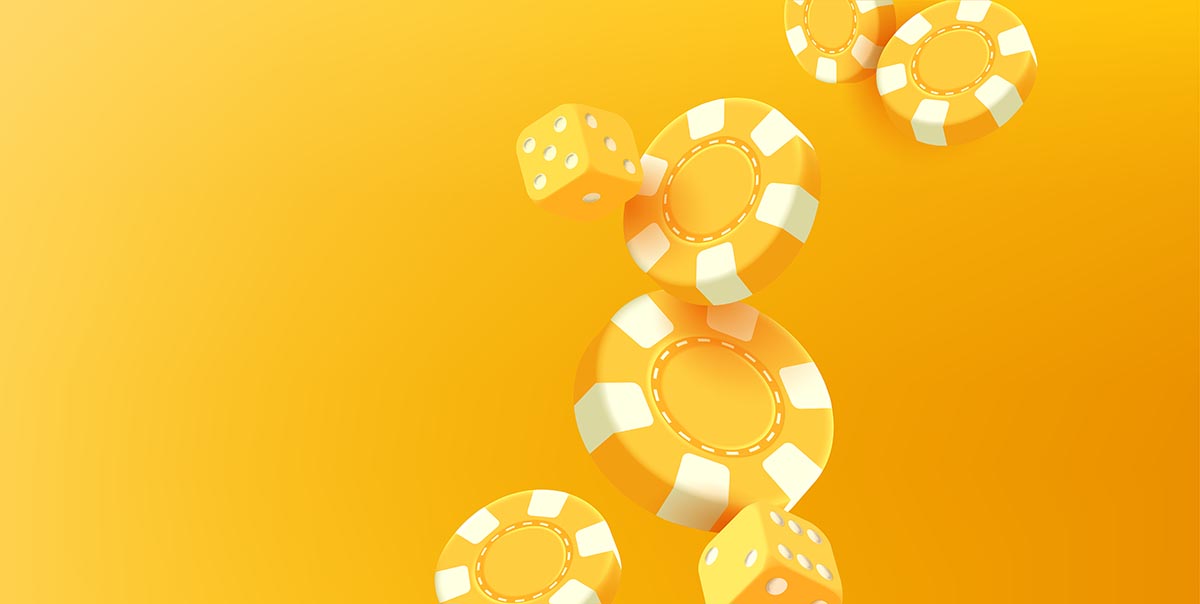 Totals Football Betting
Are you ready to take your football betting up a notch? Totals Football Betting is the way to go! This type of bet offers an exciting and lucrative alternative to traditional money line bets. If you're looking for more ways to cash in on all the action, then this article is for you.
Definition Of Totals Betting
Totals betting is an attractive wagering option for football fans. It's a simple way to bet on the total combined score of both teams in any given game. Instead of predicting which team will win, you're simply betting on whether the final score will be over or under a predetermined number set by the sportsbook.
Totals football betting allows you to wager on whether or not a team's total score will be higher or lower than what has been set by the sportsbook. The set totals are known as "over/unders" and it's up to you to decide which one will come out ahead when all is said and done.
In order to make a successful bet with totals football, you must correctly predict whether the combined final score of both teams will be over or under the predetermined total that has been set by the bookmaker. You can also choose from various other types of bets such as point spreads, props, parlays, teasers, and futures depending on what kind of strategy you prefer.
How Do I Place A Totals Bet?
When placing a totals bet, all you need to do is decide if the combined score of both teams will fall above (over) or below (under) the sportsbook's line. If your prediction proves correct, then you'll receive your payout and collect your winnings! It's that easy.

A key point to remember when making totals bets is that overtime periods are usually included in the calculation unless otherwise specified by the sportsbook. With this knowledge, it pays to keep track of how much time remains in each matchup before making a bet – allowing you more informed decision-making capabilities. And with that said, let's move onto understanding odds and lines…
Understanding Odds and Lines
Knowing the basics of totals betting is only part of a successful football betting strategy. To become an expert in this form of wagering, it's important to understand odds and lines as well. Knowing how these two elements work together can help you make smarter bets when using total points-based systems.
Odds
Odds are used to determine the probability that one team will win or lose compared to another team. The higher the odds for a certain team, the more likely they are to be victorious at game time. Most sportsbooks offer fractional or decimal odd formats, allowing bettors to easily compare their chances of winning with various teams across multiple games.
Lines
The line is simply the number of points by which a bookmaker expects one team to beat another based on recent performances and statistics. Sportsbooks use lines in conjunction with odds to create realistic expectations about outcomes and help bettors decide how much money they should put down on any given match. It's important for bettors to pay attention to both factors before making any final decisions about who will win or lose each contest.
By understanding both odds and lines, bettors can gain greater insight into predicting potential winners and losers in every football matchup. Armed with this knowledge, savvy gamblers can then look into taking advantage of all the benefits that come from totals betting strategies
Benefits Of Totals Betting
Totals betting offers a variety of advantages for the football bettor. Here are some key benefits to consider:
You don't have to pick a winner or loser; all you need to do is determine whether the total score will be over or under the posted line.
Totals wagers give odds makers less control as they can only set limits on how many points they predict each team will score, rather than predicting an exact outcome.
It allows more opportunities in terms of betting strategies and angles due to its simplicity.
There's no home-field advantage when it comes to totals bets, making them ideal for those who prefer neutral game sites.
The payouts associated with these types of bets tend to be higher than other traditional sportsbook offerings because bookmakers have less knowledge about the teams and players involved.
With these advantages in mind, it's easy to see why totals betting has become such a popular option among sports bettors. Now that we've discussed the benefits, let's look at how we can use this information to our advantage by analyzing matchups and statistics.
Analyzing Matchups And Statistics
Building a successful totals bet starts with understanding the matchups. It's important to look at both teams' offensive and defensive stats, as well as recent trends in game performance. Additionally, consider any outside factors that could affect the outcome of the match. This includes weather conditions and injuries to key players.
Offensive Performance
A team's offensive performance is one of the most integral components when forming your total bets. Look for which team has been scoring more points per game than their opponent over the last few weeks or months. You should also pay close attention to how they score those points – through passing or running plays? Which style of play can be more effective against certain types of defenses?
Defensive Performance
It's just as important to analyze each team's defensive record when betting on football totals. Consider what kind of defense they usually employ (i.e., 3-4 or 4-3) and if there have been any changes recently that would suggest improvements or regression in defensive production. Also, take note of how many sacks, interceptions, and forced fumbles each unit has had this season compared to their opponents'. With these pieces of information you'll be able to form an educated guess about which side will win the battle in the trenches and control the tempo of the game.
By looking into all aspects related to matchups between two teams it helps strengthen your chances for making accurate predictions on NFL totals bets. But even after doing thorough research there may still be surprises from time to time due to unforeseen events like sudden injuries during a game or unexpected weather patterns affecting play styles. Keeping up with real-time news updates throughout a match can help minimize any potential losses associated with such unpredictable circumstances.
Strategies For Successful Totals Bets
Now that you have identified potential matchups and analyzed the relevant stats, it's time to make successful totals bets. Here are some strategies to keep in mind when making a bet on total points:
Look For Inefficiencies
The sports betting market is full of sharp players who do their research. To get an edge over them, look for any inefficiencies or mispriced lines that may be available. Pay attention to which teams tend to set higher- or lower-scoring games than expected and take advantage of those situations.
Shop Around
It pays off to shop around at different online sportsbooks before placing your total points wager. Different books offer different lines, so compare prices and find the best value for whatever side you're betting on. That way, you can maximize your profits – no matter what outcome happens!
Monitor The Weather & Injury Reports
Weather conditions like rain or snow could affect scoring in football matches, as well as key injuries that might impact how the game plays out. Be sure to check the forecast and injury reports ahead of time so you know what kind of environment each team will play under – this could help inform your decision about whether to make a total points bet or not. With these tips in mind, you'll be ready to start making winning totals bets today!
Tips for Placing Wagers
Successful football betting requires having a plan when placing wagers. Before making any decisions, it is important to be aware of the following tips:
| Do | Don't |
| --- | --- |
| Research & Analyze | Follow Your Gut Instincts |
| Utilize Betting Strategies | Chase Losses |
| Track Wins & Losses | Make Impulsive Bets |
Researching and analyzing all information available on teams, players and trends can help inform your decision-making process. Additionally, using established strategies in combination with learning from past experiences will serve as beneficial tools in developing a successful football betting strategy. It is also imperative not to chase losses by doubling down or increasing bet sizes after losing. This behavior has proven to result in escalating costs that could eventually lead to an empty bankroll. Instead, tracking wins and losses provides valuable insight into how well you are doing over time. Lastly, impulsive bets should be avoided as they tend to increase risk while diminishing returns.
By adhering these tips and creating a disciplined approach when placing wagers, this helps set up gamblers for success when managing their bankroll long term.
Managing A Bankroll
Having the right money management strategy while placing wagers on football is essential to having success in betting. It's important to keep track of your winnings and losses, both short-term and long-term. Here are some tips for managing your bankroll:
Set Limits
It's easy to get carried away with making bets. To prevent yourself from overspending or taking too much risk, set limits on how much you can bet at one time and also create an overall budget for your wagering activities.
Size Matters
The size of your bet should be determined by the amount you have available in your bankroll as well as other factors such as match odds, probabilities and expected returns. Experienced gamblers will usually adjust the size of their bets depending on the situation so that they don't put all their eggs in one basket.
Making Wise DecisionsBy setting realistic expectations, understanding risks and rewards associated with each bet, and carefully considering all options before deciding what to do next, successful punters make wise decisions about when and where to place their bets.

Successful sports betting requires more than just luck; it takes discipline, knowledge of game rules and regulations, skill in spotting value opportunities, patience to wait for those opportunities, willingness to learn from mistakes & failures -all of which makes up part of being a professional gambler. With these tools under your belt along with proper money management skills, you'll be well equipped to move onto learning from losses.
Learning From Losses
It's inevitable that you'll experience losses while football betting. Instead of wallowing in defeat, it's important to view these situations as learning opportunities. There are several steps a bettor can take after suffering a loss.
Analyze the Situation
The first and most crucial step is analyzing why you lost the bet. Was your prediction inaccurate? Did an unexpected event occur during the game? Taking a few moments to review what happened will help prevent making similar mistakes again in the future.
Adapt Your Strategy
If necessary, adjust your strategy based on what you've discovered about this particular situation. If something didn't pan out as expected due to circumstances beyond your control, consider changing tactics for next time. It's also wise to forget any emotional attachment you have towards certain teams or players before placing bets going forward.
By taking these steps after experiencing a loss, football bettors can improve their chances of success over time by building upon previous experiences and adapting accordingly. With enough practice and focus, discovering profitable opportunities when live betting becomes easier with each passing week!
Discovering Opportunities In Live Betting
Live betting is a great way for football bettors to take advantage of opportunities that may not be available when placing pre-match bets. When it comes to live betting, the key is to stay on top of all the latest information and quickly react accordingly. This means understanding how teams are playing throughout matches, as well as staying up-to-date with any injuries or suspensions that could affect results.
Research and Adaptation
When researching your next bet, make sure you consider team form and recent performances before deciding who to wager on. Additionally, having an idea about what type of market (1X2, Over/Under goals, BTTS etc ) will give you a better chance of making a successful prediction. It's also important to always keep an eye out for any changes in the odds being offered by bookmakers – these can often provide valuable insights into how markets are shifting during games.
Using In-Play Data
In order to maximise profits from live betting, using in-play data wisely is essential. Being able to monitor which players are dominating possession, shots on goal and other match statistics can help inform decisions and improve overall performance. Having access to this kind of information gives bettors more control over their decisions and helps them identify potential value opportunities within markets they may have otherwise overlooked. With this knowledge at hand, it's possible to find profitable bets even when conditions aren't favourable elsewhere.
At the end of each session, it's important to assess wins and losses objectively so that mistakes can be avoided in future gambling sessions. By following responsible gambling practices such as setting limits on stakes and taking regular breaks between sessions gamblers can minimise risk while still enjoying the thrill of sports betting. As we move onto our next topic 'Responsible Gambling Practices', let's explore ways how we can stay safe while keeping the excitement alive!
Responsible Gambling Practices
When it comes to football betting, you should always practice responsible gambling. This means understanding the risks and making sure that playing is kept fun. If you're ever feeling overwhelmed or out of control with your wagering activity, please take a step back and consider whether football betting is right for you at this time.
Know Your Limits
It's important to know when enough is enough when it comes to football betting – set yourself limits on how much money and time you'll spend in pursuit of profits. You can also use tools such as self-exclusion schemes provided by many sites. These will help prevent you from accessing certain features, like depositing funds into your account, after reaching a limit that has been pre-set by yourself.
Seek Help if Needed
If your gambling becomes an issue and starts affecting any areas of life (e.g., family relationships) then it's important to seek professional help right away. On top of this, there are various support networks available online which provide advice and resources related to problem gambling behaviour. Please remember that getting help early is key and can be the difference between taking control back or spiralling further into addiction.
For more information about safe betting practices, please visit our website here [insert link].
Frequently Asked Questions
What Is The Minimum Amount I Can Bet On A Total Football Bet?
Are you looking to place a bet on the totals of a football match? Placing bets on total goals is an exciting way to get involved in the game and potentially win big. But, how much money do you need to be able to participate?
The minimum amount you can bet on a total football bet varies depending on where you're placing your wager. Most online bookmakers have set their own limits for maximum and minimum betting amounts. Generally speaking, most sites will allow you to place a minimum bet of $1 or more depending on the type of wager being placed. This means that if you are just getting started with sports betting, there is no need to invest large sums of money before trying out this form of gambling.
That said, it is important to understand that different bookmakers may have different rules when it comes to setting limits for certain types of bets such as totals, spreads and props. It's always best to look over the terms and conditions associated with each site before placing any kind of wagers. Additionally, some websites also offer bonuses or special promotions which could increase the size of your potential payout significantly – so make sure to take advantage of those too!
So ultimately, while the exact amount needed for placing bets will vary depending on where you are making them from, most online bookmakers will require at least a few dollars in order to start wagering. As long as you familiarize yourself with all necessary information beforehand and stay within budgeted spending limits, then betting on football totals should be an enjoyable experience regardless of your level of expertise!
Are Total Football Bets Available In Every Football League?
Are total football bets available in every football league? When it comes to betting on a particular sport, one of the most popular choices is total football. Total football betting involves predicting the outcome of any given match or tournament by placing a wager based on whether the points scored will be over or under an amount predetermined by the bookmaker. But what about when there are multiple leagues involved? Are total football bets available in each of them?
The answer is yes. The majority of major and minor football leagues around the world offer total football betting opportunities for their fans. This means that you can place your bet across a variety of different levels – national, continental, club-level etc – depending on which competition interests you most. For example, if you're following the UEFA Champions League closely then you could bet on how many goals will be scored during a certain game or even predict which team will come out victorious at the end of the season.
No matter which kind of league you're interested in, total football betting gives you plenty of options from which to choose. You can find odds for all sorts of markets such as outright winners, highest scoring teams and players with most assists; these are just some examples that show why this type of gambling has become so popular amongst sports enthusiasts everywhere! With competitive prices offered alongside secure payment methods, it's no wonder why more people are getting involved in this form of entertainment every day.
Total Football Betting allows punters to take part in exciting games while having full control over their finances and predictions. Whether you want to back your favorite team to win or use strategic knowledge to make money off others' mistakes – whatever your reasons may be – there's something here for everyone!
What Is The Best Way To Compare Odds Between Different Sportsbooks?
Comparing odds between different sportsbooks can be tricky, but it's essential for making informed bets. Whether you're a beginner or an experienced bettor, understanding how to find and compare odds between different bookmakers will help you make smarter wagers. Here are some tips on how to get started:
1. Use Online Resources
Thanks to the internet, there are plenty of online resources available that allow you to easily check out and compare odds from various sportsbooks. All you have to do is enter in the type of bet you want to make and these sites will give you all the information you need in one place – including current betting lines from multiple sportsbooks. This makes comparing odds quicker and easier than ever before!
2. Research Thoroughly
It's important not only to look at what each individual bookmaker has listed as their betting line but also doing research about which bookmaker offers better value for your particular bet. Doing this research thoroughly will ensure that when it comes time to actually placing your bets, you're getting the best possible deal from whichever sportsbook you choose.
Take advantage of online resources and research thoroughly beforehand so that when it comes time to place your bet,you know exactly where to go. With careful comparison of different sportsbook's offerings, savvy betting decisions become easy – giving yourself more opportunities for greater returns on your investment!
How Often Should I Adjust My Total Football Betting Strategy?
The world of football betting is constantly changing and evolving, so it's important for you to stay on top of the latest developments. Knowing when to adjust your total football betting strategy can help ensure that you always have an edge over other bettors. This article will explore how often you should be adjusting your total football betting strategy in order to maximize your profits.
Analyzing Your Betting Patterns
If you're serious about making a profit from football betting, then the first step is to analyze your current betting patterns. Take some time to review all of your past bets and assess if there are any areas where you could improve or take more risks. By doing this, you'll get an idea of which strategies work best for you and which ones don't yield as much success. Once you've identified any potential weaknesses in your approach, start looking at ways to adjust your strategy accordingly.
Staying Ahead Of The Curve
When it comes to staying ahead of the curve with total football betting, it's important to keep up-to-date with news related to teams and players across different leagues. Pay attention to injuries, suspensions, transfers and other such information as these can drastically alter the outcome of certain matches or tournaments. Additionally, make sure that you're aware of changes in bookmaker odds; they may indicate that something big is happening behind the scenes that could impact game results – giving savvy gamblers an opportunity to turn a quick profit!
By regularly analyzing your own betting habits and keeping abreast of industry news, bettors can easily fine-tune their total football betting strategies in order to increase their chances of success each season. With enough dedication and effort put into researching games and markets before placing wagers on them, anyone has the potential to become a successful pro gambler!
Is There A Way To Practice Total Football Betting Before Risking Real Money?
Are you curious about total football betting but don't know where to start? Practicing your strategy before risking real money is a great way to see how well it works. So, if you're wondering if there's a way to do this, the answer is yes! Here are some tips on how to get started.
Study Existing Strategies
Before diving into a live game and putting down cash, take time to understand existing strategies used by experienced betters. Read up on different systems and research their success rates. This will help you make more informed decisions in the future when placing bets.
Create Your Own Strategy
Once you've familiarized yourself with existing strategies, try creating one of your own. Start off small by making wagers based on variables like home field advantage or weather conditions that may sway outcomes in certain directions. As you gain experience playing with these factors, begin considering other aspects such as team rosters and player performance stats for added accuracy.
By taking the time to practice total football betting without investing real money, you can refine an effective strategy while gaining valuable experience along the way. Whether using existing methods or developing something new, honing your skills beforehand can increase your chances of success once real stakes are involved.
Conclusion
Total football betting is an exciting way to get involved in the world of sports gambling. Knowing the minimum bet amount, available leagues and how to compare odds between different sites can help you make informed decisions when placing your bets.
Having a strategy that takes into account recent results and adjusts accordingly is key for success. If you're new to total football betting, it's important to practice before risking real money. Many online sportsbooks offer free simulations or trial periods so you can gain experience without putting any money on the line.
Ultimately, understanding what goes into making successful total football bets is essential if you want to increase your chances of winning. With some research and practice, you'll be ready to start making smart wagers that pay off! Good luck!
Related Pages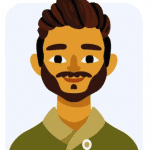 James Reynolds Johnson is a seasoned expert in the world of online casinos. With over 10 years of experience in the industry, James has a wealth of knowledge about the latest casino games, trends, and technologies. He has worked with some of the top online casinos in the world, providing expert analysis and advice on everything from game selection to payment methods. James is passionate about helping players find the best online casinos that offer fair games, excellent customer support, and generous bonuses. When he's not writing or researching, James enjoys playing blackjack and poker.