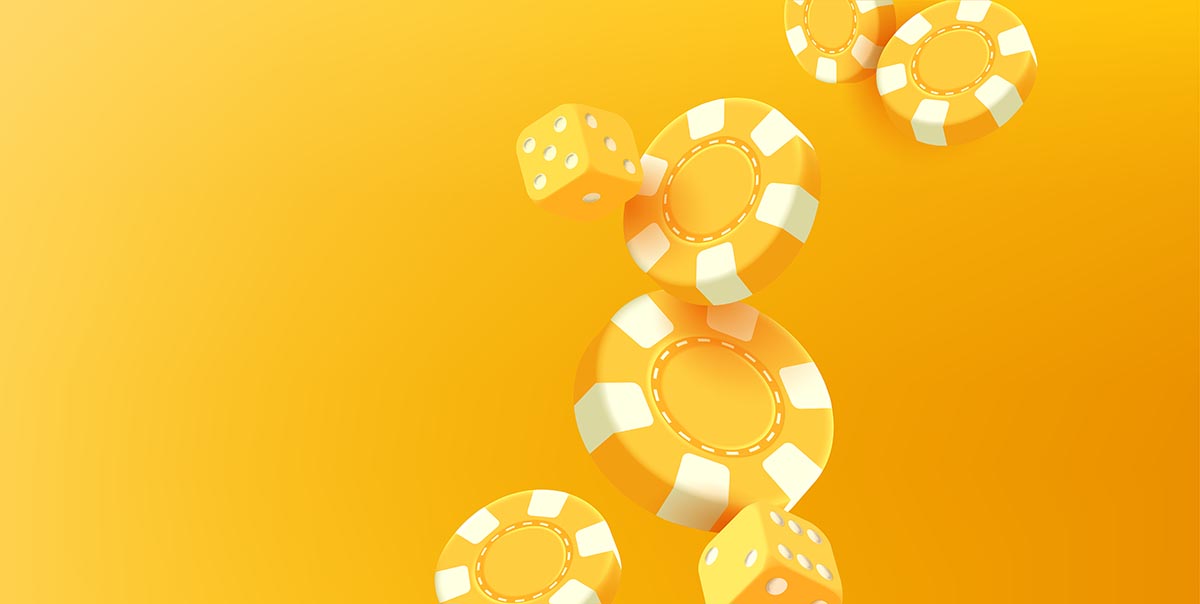 Daily Fantasy Vs Traditional Betting Daily Fantasy Sports
Are you interested in gambling but don't know where to start? Do you want a more entertaining way of betting than the traditional methods? If so, then daily fantasy sports (DFS) may be just what you're looking for. DFS offers an exciting and innovative alternative to classic forms of wagering. In this article, we'll take a look at how DFS differs from traditional betting, as well as the pros and cons of each option.
Daily Fantasy vs Traditional Betting: What to Know
What Is Daily Fantasy Sports?
Daily fantasy sports is similar to other types of fantasy gaming but with one big difference – there's no long-term commitment required. Instead, players compete against each other in short contests lasting anywhere from one day up to a full week. The goal is simple: pick your team and win as much money as possible!
How Does It Differ From Traditional Betting?
The most obvious difference between DFS and traditional betting is that DFS focuses on individual performance rather than overall results. With traditional betting, bettors are placing their wagers based on who they think will come out on top in any given match or contest. But with DFS, players can pick specific individuals they believe will outperform others during a certain period of time – regardless of which team ultimately wins the game itself. This makes it easier for skilled players to make informed decisions about their picks and increase their chances of success.
Definition of Fantasy Sports
Fantasy sports are a form of gambling that has seen rapid growth in recent years. According to the Fantasy Sports & Gaming Association, as many as 59.3 million people participated in fantasy sports in 2019 alone – an increase of nearly 10 million from 2018! This surge indicates the immense popularity and potential for online gaming platforms like daily fantasy sports (DFS). But what exactly is fantasy sports?
What is Fantasy Sports?
Fantasy Sports, or simply "fantasy", is a game where participants create rosters using real-world athletes from professional leagues such as the NFL, NBA, MLB and NHL. These teams compete against each other based on the statistical performance of players during actual games. The participant whose roster performs best over a given period wins their respective match-up or season depending on the format.
How Does it Work?
Players can join either public leagues that involve multiple participants or private leagues with just friends and family members. Once they have created their team by selecting individual players within salary cap limits set by league organizers, they can make changes to their lineup ahead of upcoming matches while competing against opponents who do likewise. At the end of every week or month, whichever team accumulates most points through its player's performances wins the competition.
The thrill of managing your own virtual team has made fantasy sports one of the fastest growing forms of online entertainment today. It provides users with an engaging way to stay connected with their favorite sport or league – something which traditional betting cannot offer. With this understanding let us now take a look at how these two models compare and contrast against one another.
Fantasy sports have a long and intriguing history that dates back to the late 1950s. It all began when Wilfred "Bill" Winkenbach, an Oakland-based businessman, developed the first fantasy football league with help from journalist Scotty Stirling and Raiders PR man George Ross. By 1962, this system was officially established in public leagues across the United States, becoming one of the earliest forms of organized competitive gaming.
Since then, fantasy sports has evolved dramatically. It took off as an online phenomenon during the mid-1990s with some of the first fantasy websites such as CDM Fantasy Sports and RotoNews offering services for baseball fans. In 2000, Yahoo! became one of the biggest players in this space by launching its own fantasy platform for American Football. This opened up a new era for daily fantasy sports (DFS), where participants can create teams on a daily basis or even multiple times within a day depending on their sport preference.
The emergence of DFS has revolutionized the way people participate in fantasy sports competitions due to its fast-paced nature and flexibility. From traditional season-long formats to quickfire tournaments available virtually anywhere at any time – it offers something for everyone regardless of skill level or budget size. With growing popularity amongst casual gamers, these types of contests are now firmly embedded into mainstream culture thanks to major media outlets providing extensive coverage around major events like The World Series Of Fantasy Baseball or The Millionaire Maker Series.
As we move forward along this timeline of fantasy sports evolution, there is no doubt that more innovation lies ahead for both amateur and professional players alike. Whether you're looking to get involved with a community team or take part in high stakes tournaments – there's sure to be plenty exciting opportunities ahead in this ever changing landscape.
Overview of Betting
The global sports betting market is estimated at $1.4 trillion, with daily fantasy sports (DFS) taking a large piece of the pie over traditional betting. According to Statista, the US DFS industry was valued at more than $3 billion in 2019 and continues to grow rapidly due to its online accessibility and user-friendly design.
Betting Basics
Traditional bets involve wagering on an event outcome such as who will win a game or how many points a team will score. On the other hand, daily fantasy sports require players to build their own teams using real-life athletes from different leagues and tournaments based on predetermined criteria. This type of bet allows players to compete against each other for prize money instead of relying solely on luck like traditional gambling methods.
Types of Betting
When it comes to types of betting, there are three main categories: straight bets, parlays, and props/futures bets. Straight bets are single wagers made on one team or player; parlays combine multiple selections into one bet; and prop/futures bets allow you to predict events like championships or award winners before they happen. In addition, some sites also offer special bonuses for both new and existing customers that can significantly increase potential winnings when used correctly.
Sports betting requires careful consideration of factors such as odds movement, injury reports, weather conditions, statistics etc., so it's important to develop your own strategy before placing any wagers. It's also beneficial to study up on various betting systems offered by bookmakers so you can take advantage of them when making decisions about which teams or players have better chances of winning. As with most forms of gambling, understanding the basics is key in order to maximize your success rate and minimize losses along the way.
With knowledge gained regarding Overview of Betting in terms of its basics ,types & strategies ,it's now time delve deeper into rules & regulations governing fantasy sports activities across jurisdictions world wide .
Rules and Regulations in Fantasy Sports
Fantasy sports have rules and regulations that must be followed or else players can face serious penalties. Daily fantasy sports are regulated differently from traditional betting, as the former is considered a game of skill while the latter is considered gambling. Here we'll discuss some of the basic rules and regulations for both daily fantasy sports and traditional betting.

Daily Fantasy Rules & Regulations
When playing daily fantasy sports, there are specific guidelines to follow depending on the site you use. For example, many sites restrict players based on their location, age, and other qualifications. Additionally, most sites impose salary caps which limit how much gamers can spend on player salaries when constructing their team lineup. Lastly, games may also have maximum roster sizes (number of players) in order to maintain league balance.

Traditional Betting Rules & Regulations
The rules for traditional betting vary by country or state but generally include restrictions such as minimum bet amounts or maximum winnings per day/week/month. Gamblers must also register with the bookmaker before placing bets online or at a physical establishment; this helps protect against money laundering activities and fraud prevention efforts. Furthermore, certain countries require special licenses or permits prior to opening up new establishments offering traditional betting options.
These rules are necessary for ensuring fair play amongst all participants, regardless if they're participating in daily fantasy sports or engaging in more traditional forms of wagering. With these elements present, everyone has an equal opportunity to succeed within each respective gaming environment. Knowing what's expected ahead of time will help ensure you remain compliant while enjoying your favorite form of entertainment – whether it's daily fantasy sport leagues or traditional betting opportunities. Moving forward let's explore some advantages and disadvantages of traditional betting formats compared to their modern-day counterparts…
Advantages & Disadvantages Of Traditional Betting
Traditional betting can be likened to a double-edged sword. On one side, it offers the potential of high rewards with each bet; on the other, there are risks that come along with making those bets. Below is a breakdown of both the advantages and disadvantages associated with traditional betting:
Advantages for Traditional Betting:
Odds: With traditional betting, you know exactly what the odds are before placing your wager. This allows for better strategic planning when deciding where to place your bets and how much money to risk.
Strategies: There are numerous strategies involved in traditional betting which gives players more control over their experience than they would have if they were playing daily fantasy sports. These strategies include understanding the odds and working out various systems such as progressive betting or parlay betting.
Disadvantages for Traditional Betting:
Risks: One of the major drawbacks of traditional betting is that it involves taking significant risks with every wager made. Unpredictable outcomes mean even experienced players may not always win their bets, so losses can quickly add up if proper caution isn't taken.
Time Investment: It's important to note that successful traditional betting requires significant time investment in order to research teams and understand the market trends. Without this knowledge, it's difficult to make informed decisions regarding where and how to place bets effectively.
Overall, while there are some distinct advantages associated with traditional betting – particularly in terms of strategy development and having access to clear information about odds –the potential for large financial losses must also be taken into account before entering into any type of gambling activity. Moving forward from here we will examine the Advantages & Disadvantages of Daily Fantasy Sports.
Advantages & Disadvantages of Daily Fantasy Sports
Advantages of Daily Fantasy Sports
Daily fantasy sports offer a few advantages that traditional betting does not. Firstly, daily fantasy is considered to be legal in most states and countries around the world due to its skill-based format. Secondly, daily fantasy offers players more control over their bets as they are able to draft teams based on the stats and information available for each player or team. Lastly, with daily fantasy sports there is no need to wait until the end of the game or season to collect winnings – rewards can be collected immediately after results become known.
Disadvantages of Daily Fantasy Sports
The cons associated with daily fantasy sports include restrictions on entry fees depending on location and difficulty in obtaining accurate real-time data which could affect your lineup decisions. Another disadvantage is that it might take some time for newcomers to get accustomed to the platform's system and understand how best to craft lineups. Additionally, compared with traditional betting, there are far fewer opportunities for bonuses or promotions when playing daily fantasy.
Overall, while there are both positives and negatives associated with daily fantasy sports, understanding these pros and cons can help you make an informed decision about whether this type of gaming is right for you. With that said, let's move onto comparing traditional betting versus daily fantasy sports!
Comparison between Traditional Betting and Daily Fantasy Sports
Traditional betting has long been a popular form of gambling, with many people placing money on sports teams or other events in the hopes of winning. However, daily fantasy sports have become increasingly popular over the past few years due to their accessibility and potential for bigger payouts. To better understand how these two types of sporting bets compare, let's take a look at what each one offers.
Fantasy Sports: Advantages & Disadvantages
Daily fantasy sports offer players several advantages compared to traditional betting. For starters, it requires far less time and effort to set up and manage your team than a traditional bet does. Additionally, you can make multiple picks throughout the course of a game rather than just one single pick as would be required with a traditional bet. Finally, depending on the stakes involved there is potential for much larger winnings than could be achieved with regular sports betting. On the downside though, entry fees can sometimes be quite high and success depends heavily on understanding player statistics and trends within certain leagues or games.
Traditional Betting: Advantages & Disadvantages
On the other hand, traditional betting typically involves smaller stakes but also often provides more reliable returns than daily fantasy sports do. This makes it easier to predict outcomes giving those who are knowledgeable about certain sports an edge when making wagers. Despite this however, picking winners still relies largely on luck which means that even experienced gamblers may end up losing out if they're unlucky enough! Furthermore, because all decisions must be made before any matches begin you cannot capitalize on changing odds or adjust strategies during play like you can with daily fantasy sports.
The decision between whether to go for traditional betting or daily fantasy really comes down to personal preference as well understanding both formats' advantages and disadvantages thoroughly before jumping into either form of gaming. Each type certainly has its own benefits so it's important to weigh them up carefully and choose wisely based on individual needs and desires; only then will you stand a chance at achieving success through whichever option you opt for! With knowledge of different rulesets and key strategic tips in mind, players should be able to find their way towards winning big no matter which format they prefer playing in.
Strategies for Successful Play
Daily Fantasy Strategies
Playing daily fantasy sports requires strategic planning and the ability to make quick decisions. One effective strategy is to use a "value-based" approach, which means finding players who are undervalued or in good form but with low ownership percentages. Another important factor is roster construction: creating a team of players that balance each other out while still providing maximum potential return on investment (ROI). Finally, studying past trends can help you identify patterns and understand how different player performances impact results.
Traditional Betting Strategies
When it comes to traditional betting, there are several strategies worth considering. Firstly, researching teams thoroughly before placing any bets is key; understanding their strengths and weaknesses as well as their playing style will give you the best chance of making an informed decision. Additionally, setting limits when it comes to wagers and taking advantage of available promotions can also be beneficial. Lastly, keeping up with news related to the sport – such as injuries or changes in personnel – can provide insight into current team dynamics and inform your choices.
Successful Daily Sports Betting
For those looking to maximize their returns from both daily fantasy sports and traditional betting, building a comprehensive strategy should include elements from both approaches. This involves combining research-based analysis with value-centric playstyles alongside careful consideration of risk/reward ratios when placing wagers or choosing lineups. Ultimately success in this field relies heavily on knowledge acquisition, discipline, and consistent effort throughout the season – not just at game time!
Frequently Asked Questions
What Is The Minimum Age Requirement To Participate In Daily Fantasy Sports?
For those looking to get involved in daily fantasy sports (DFS), there's an important question that needs to be answered: What is the minimum age requirement? It's essential for prospective players to understand the laws and regulations about DFS before diving in. Fortunately, learning what's required is a straightforward process.
The legal age requirement for participating in daily fantasy sports varies by state. Generally speaking, the minimum age requirements range from 18-21 years old, depending on where you live. Players must meet these requirements or they won't be allowed to join any of the popular sites like FanDuel or DraftKings. Here are some key points to consider when it comes to DFS age requirements:
Most states require participants to be at least 18 years of age; however, other states may have higher minimum ages such as 19 or 21 years old.
All sites have their own internal rules which include prohibiting minors under 18 from playing regardless of individual state law.
You'll need to submit proof of identity upon signing up with a site so make sure you're prepared with valid documents that prove your eligibility based on local laws.
States can change their legislation regarding DFS anytime so it's important to stay up-to-date on current rules within your area if you plan on joining a contest pool regularly.
Some federal laws also apply and should not be ignored if you want to participate legally in DFS contests across different states without running into issues.
If you're considering entering a daily fantasy league, then researching each state's laws beforehand is highly recommended since noncompliance could result in hefty fines and/or criminal charges being filed against offenders. Additionally, all major sites will verify your credentials prior to allowing you access – meaning even if one jurisdiction allows underage participation, most reputable companies still won't permit it due to potential liability risks associated with allowing minors into gambling activities online. In short, understanding the applicable legal framework surrounding DFS leagues and abiding by them is paramount for all prospective players who wish remain compliant while enjoying this exciting form of entertainment safely and responsibly!
Are There Any Tax Implications For Winnings From Daily Fantasy Sports?
Daily fantasy sports have become increasingly popular in recent years, and with that popularity comes questions regarding the tax implications of winnings. Are there any taxes associated with daily fantasy sports? The answer is yes – understanding these taxes can help you stay compliant when it comes to filing your income taxes.
To understand how tax laws apply to daily fantasy sports, let's start with a basic rundown:
All winnings from daily fantasy sports are considered taxable income by the IRS
Depending on state law, you may also be required to pay state taxes on those earnings
Professional players must file their winnings as self-employment income
When participating in daily fantasy sports competitions online or at a casino, it's important to understand the tax implications for both states and federal governments. As mentioned previously, all winnings from DFS contests are subject to taxation according to United States Internal Revenue Service regulations. This means participants must declare their profits on their annual tax return regardless of whether they play professionally or recreationally. Likewise, if playing professionaly, then any losses incurred would need to be declared too so that it could offset against gross profits before calculating the net profit amount which will then be taxed accordingly. For example, professional gamblers must report their gambling activities as "self-employed business activity" on Federal Form 1040 Schedule C or C-EZ. Furthermore, depending upon individual state laws, some people may owe additional state taxes for their DFS contest winnings; however not all states require individuals who participate in this type of gaming activity to pay such taxes.
No matter what your level of participation is in competitive gaming related activities like Daily Fantasy Sports (DFS), it's important to know where you stand with regards to taxes. Before taking part in any kind of competition involving money wagers make sure you understand any local or federal rules and regulations surrounding taxation requirements so that you don't get caught out later down the line! That way you can focus solely on having fun while competing without worrying about being hit with an unexpected bill come April 15th!
Are There Any Restrictions On The Amount Of Money That Can Be Wagered With Daily Fantasy Sports?
When it comes to daily fantasy sports wagering, one of the most common questions asked is are there any restrictions on the amount of money that can be wagered? The answer to this question depends on a few factors.
For starters, each individual state has its own regulations when it comes to gambling and how much money can be bet. As such, different states may have different limits in place for maximum wagering with daily fantasy sports. It's important to research your state laws before engaging in any type of fantasy sports betting.
In addition, many sites also have their own set of rules regarding the maximum amount of money you can wager on a single game or event. Here are some key points to consider:
• Daily Fantasy Sports Wagering Limits – Each site will have a limit as far as how much you can bet per contest or game. Make sure to read up on these limits before getting started.
• Maximum Wagering Daily Fantasy Sports – Most sites will also cap the total amount of money you can gamble within a certain time period (e.g., day, week, month). Be aware of these limitations so that you don't exceed them and get yourself into trouble.
• Daily Fantasy Sports Betting Restrictions – Many sites impose other restrictions as well, such as age requirements or geographic restrictions based on where you live. Always check what rules apply before making any bets!
Overall, understanding the various restrictions and limits associated with daily fantasy sports betting is essential if you want to stay safe and compliant with local laws and regulations. Knowing all the details ahead of time will ensure that your experience with daily fantasy sports remains an enjoyable one!
Can Daily Fantasy Sports Be Played Online Or Must They Be Played In Person?
Are you looking to try your luck with daily fantasy sports? Have you heard about playing these games online and want to know more? Well, look no further! Here's what you need to know about playing daily fantasy sports online:
The short answer is yes – players can play daily fantasy sports online. You don't have to be in the same room as other players; all you need is an internet connection and a device like a computer or phone. Players can use websites such as DraftKings, FanDuel, Yahoo Fantasy Sports, or ESPN Fantasy Football & Basketball to join leagues, create teams, research stats, and make their picks. So if you're ready for some serious gaming action without leaving the comfort of your home, then online daily fantasy sports could be perfect for you.
But before jumping into the world of fantasy sports gambling there are few things that should be kept in mind. For starters, it's important to understand how the rules work so that you can maximize your chances of success. It also pays to do adequate research on player stats and team performance records before making any wagers. Knowing which players have been performing well lately can help increase your chances of winning big prizes in tournaments and cash games alike.
When it comes time to play daily fantasy sports online here's what you need to remember:
Research – Spend some time researching player stats and team performance records.
Strategy – Develop a strategy when picking players for each game day.
Budget – Set a budget for yourself so that you stay within reasonable limits.
This way not only will you have fun while playing but also come out ahead at the end regardless of whether wins or losses occur along the way. With its simple premise yet engaging gameplay setup, playing daily fantasy sports online has become one of the most popular forms of entertainment around today. Now why wait any longer? Start setting up those teams and get ready for some real money action with daily fantasy sports now!
What Are The Most Popular Daily Fantasy Sports Sites?
Are you considering joining a daily fantasy sports site? There are several popular sites to choose from, and it can be difficult to know which one is the best for your needs. In this article, we'll discuss some of the most popular daily fantasy sports sites, as well as provide reviews on them so that you can make an informed decision.
If you're looking for a comprehensive overview of the major daily fantasy sports sites, then you should check out our list of top-rated ones. We have included reviews of each offering their own unique features – such as daily fantasy sports leagues and betting options – in order to help you decide which one will work best for you. You'll also find detailed information about user experience, customer service, security measures taken by each provider, and more!
It's important to read up on any potential daily fantasy sports site before signing up with them. That way, you can rest assured that they are legitimate and offer fair gameplay conditions. A good place to start is by reading through online reviews from other players who have used the platform or checking out forums dedicated to discussing different fantasy sports sites. Doing research like this helps ensure that you're selecting a reliable option that offers quality services at competitive prices. Additionally, many websites now offer ratings and reviews based on specific criteria such as customer service, game selection, betting limits, etc., so be sure to check these out too!
Conclusion
Daily fantasy sports and traditional betting are two popular ways to gamble but there are some key differences between them. It's important to understand these distinctions before getting involved in either one.
Age Requirements
The minimum age requirement for daily fantasy sports is 18 while it varies from state-to-state with traditional betting, ranging anywhere from 18-21.
Tax Implications & Wagering Amounts
Winning from daily fantasy sports may be subject to taxes, depending on local laws; however, wagering amounts can also vary considerably. With online play becoming more prevalent, bettors should know their limits as well as any laws that might apply.
Availability of Games
Online Play: Many daily fantasy sites allow players to participate online making it a convenient option for those who don't have access to brick and mortar casinos or other physical locations.
Popular Sites: Some of the most popular sites include DraftKings, FanDuel, Yahoo! Sports Daily Fantasy and StarsDraft.
Conclusion
In conclusion, understanding the difference between daily fantasy sports and traditional betting is essential when deciding which type of gambling you would like to get involved in. Whether you choose online or offline gaming options, knowing what restrictions exist and researching various websites will help ensure a safe and enjoyable experience.
Related Pages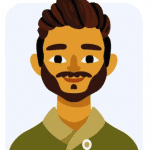 James Reynolds Johnson is a seasoned expert in the world of online casinos. With over 10 years of experience in the industry, James has a wealth of knowledge about the latest casino games, trends, and technologies. He has worked with some of the top online casinos in the world, providing expert analysis and advice on everything from game selection to payment methods. James is passionate about helping players find the best online casinos that offer fair games, excellent customer support, and generous bonuses. When he's not writing or researching, James enjoys playing blackjack and poker.