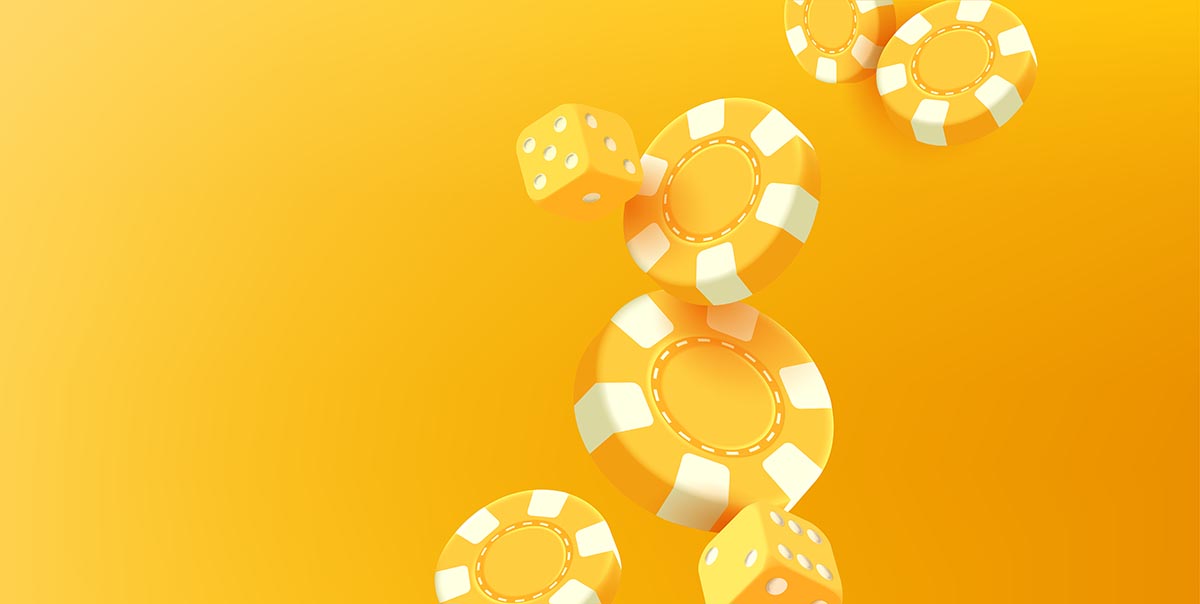 Apex Legends Esports Betting: A Comprehensive Guide
Do you want to get into Apex Legends esports betting? You've come to the right place. This comprehensive guide covers everything from the basics of esports betting, to tips and advice on how to make your bets count. Whether you're a seasoned gambler or just getting started with esports wagering, this article has it all.

Esports have taken off in recent years, and one of their most popular games is Respawn Entertainment's
Apex Legends. The battle royale shooter pits teams of three against each other as they compete for victory over an ever-shrinking island arena. It has become incredibly popular among gamers, streamers, and fans alike – so much so that competitive leagues are now being formed around the game itself! With these new competitions comes opportunities for bettors to win big by correctly predicting match outcomes. So what do you need to know about Apex Legends esports betting? Let's dive in!
Overview Of Esports Betting
Esports betting has become increasingly popular in recent years. It is an exciting way to get involved with the world of esports and make money from your predictions. In this article, we will take a look at what esports betting involves and how you can bet on Apex Legends tournaments.
What Is Esports Betting?
Esports betting is when players place bets on the outcome of competitive video game tournaments or events. This type of wagering usually takes place online through sportsbooks or other platforms that specialize in virtual gaming competitions. Players predict who they think will win the tournament based on their knowledge of teams, players, and games. The bookmaker then determines odds for each team or player to win, depending on the perceived strength of their respective rosters and strategies.
Where Can I Place Bets On Esports Tournaments?
There are several reputable sites offering esports betting services where you can place your stakes safely and securely. These range from traditional sportsbooks such as Unikrn and Pinnacle to dedicated esports-focused websites like Rivalry and Luckbox. Each site offers different payment methods, bonuses, promotions, and customer support options so it's important to do some research before placing any bets.
With that overview out of the way, let's move onto discussing what Apex Legends is all about!
What Is Apex Legends?
Apex Legends is a free-to-play battle royale shooter game developed by Respawn Entertainment and published by Electronic Arts. It's set in the same universe as Titanfall, but it doesn't require players to own the original game. Apex Legends has quickly gained popularity since its launch in February 2019, with more than 50 million users worldwide. The esports scene for Apex Legends is rapidly growing too, with multiple tournaments taking place each year.
What Makes Apex Legends Different from Other Esports?
One of the main differences between other esports titles and Apex Legends is that this game focuses on team play rather than individual performance. Teams are composed of three players who must work together to survive and win matches. This means that strategies need to be carefully discussed and executed in order to come out on top. As such, betting on an Apex Legends match requires a deeper understanding of how teams interact with one another compared to traditional sports betting markets.
Apex Legends Betting Markets
Betting on Apex Legends can be done through various online bookmakers like Unikrn and Cyberbet who offer competitive odds across different leagues and tournaments. Most bets involve predicting which team will win or lose their match along with additional props like which player will get the most kills or headshots during the course of a tournament or series. There are even special markets like 'map winner' where bettors can wager on which map (out of four) a team will win over all others in a given tournament or event. With so many options available, there's no shortage of ways to make money while enjoying some thrilling action!
As you can see, betting on Apex Legends offers plenty of exciting opportunities for both seasoned veterans and newcomers alike – regardless of your experience level, you're sure to find something enjoyable here! Next up we'll take a look at what types of bets are available when placing wagers on this popular esport title.
Types Of Bets Available
When it comes to Apex Legends Esports betting, there are a few types of bets that can be placed. The most popular type is match winner or outright winner betting. This allows you to bet on which team or player will win the whole tournament or a specific matchup. You can also place wagers on individual maps and rounds, as well as handicap betting where one team is given an advantage over another for even money betting options.
In addition to match-winner bets, some sites may offer prop bets such as predicting how many kills a certain player will have in a game or which region will produce the winning team. Live in-play betting is also available with some sites offering up-to-the minute odds during tournaments so punters don't miss out on any action!
No matter what type of wager you're looking for, Apex Legends Esports Betting has something for everyone – from casual fans just wanting to make their favorite teams more exciting to hardcore gamblers trying to find every edge they can get. With so many different ways to bet, finding the best odds is key if you want to maximize your return on investment.
Finding The Best Odds
Now that you know the types of bets available for Apex Legends Esports betting, it's time to find the best odds. There are a few things to keep in mind when searching for the most favorable odds.
Analyzing Offers
When analyzing offers, look at different bookmakers and compare their prices on each event. Some may offer better value than others depending on what type of bet you're looking to place. It is also important to consider whether or not they have any special bonuses which could give your wagers an extra edge, such as free bets or enhanced odds. Make sure to read the terms and conditions associated with these promotions before making a decision.
Checking Reviews
It's always wise to do some research into the bookmaker's reputation and customer service before committing funds to them. Check out reviews from other customers who have used their services before and see how satisfied they were with their experience. This will help ensure that your money is safe and secure while placing bets online with them. Additionally, make sure they support all major payment methods so there won't be any issues when withdrawing winnings later down the line.
Choosing A Reliable Bookmaker
Once you've done your research into various bookmaker offers, customer reviews, and payment methods, you should be well-equipped to select the one which suits your needs best for Apex Legends esports betting. With this knowledge in hand, you can start placing successful wagers right away! The next step is understanding how sportsbook margins work so you can get even more success from your investments going forward.
Choosing A Reliable Bookmaker
When it comes to betting on Apex Legends esports, you'll want to make sure that the bookmaker is reliable and secure. To do so, here are some key points to consider:
Safety and Security
The most important thing when it comes to choosing a bookmaker is safety and security. Make sure that the site you choose has been properly licensed by an official regulatory body in your country of residence. This will ensure that all deposits and withdrawals comply with local laws and regulations. Also check if the website offers any sort of insurance against fraud or theft, as this can protect your finances should anything go wrong.
Bonuses and Promotions
A good bookmaker will offer various bonuses, promotions, and rewards for loyal customers. These can include cashback deals, free bets, enhanced odds, or even VIP status incentives. It's worth doing some research into what different sites have available before committing to one particular bookie. That way you can get the best value for money with your wagers!
It's also important to read through any terms and conditions associated with these bonuses before claiming them – ensuring that you understand fully what you're entitled to receive from each deal. With a bit of digging around online, you should be able to find plenty of great offers for Apex Legends esports betting fans.
With careful consideration though, picking out a trustworthy bookmaker isn't too difficult – providing players peace of mind when placing their bets. Now that we've covered how to identify a dependable bookmaker, let's look at understanding the risks involved in betting on Apex Legends Esports events.
Understanding The Risks
Understanding the Risks
When it comes to esports betting, there are a few risks that you should be aware of. It's important to understand these before placing any bets on Apex Legends tournaments and events.
Risk 1: Unstable Odds
One of the biggest risks associated with betting on Apex Legends is the unstable odds. Esports betting markets can move quickly in response to news or big changes in the game's meta, so it's important to pay attention to what's happening at all times when making your decisions.
Risk 2: Potential for Fraudulent Activity
Another risk involved with esports betting is potential fraudulent activity from some of the bookmakers offering Apex Legends betting lines. Be sure to do your due diligence and research any operators before signing up and depositing money into their accounts. Verify that they have good customer service, secure payment methods, and competitive odds for the games you want to bet on.
Risk 3: Lack of Regulation
Finally, keep in mind that the esports industry is largely unregulated which means that there may not be any recourse if something goes wrong while placing bets online. Make sure you know exactly who you're dealing with and double-check everything before sending your funds off into cyberspace.
Stay Vigilant: Always stay alert as market conditions change rapidly in an ever-evolving landscape such as esports betting
Do Your Research: Investigate the background of each operator thoroughly before committing your money
Know Your Limits: Set limits both financially and emotionally when gambling online
Be Wary of Promises: Don't get caught up in promises made by operators about guaranteed wins or easy money
In light of these risks, it's best to approach every bet with caution and make sure you understand how different factors could influence your chances of success. With this knowledge, let us now take a look at tournaments & events available for wagering on Apex Legends matches.
Tournaments & Events To Bet On
Apex Legends Esports betting offers a range of tournaments and events for bettors. Major tournaments include the Apex Legends Global Series, which features professional teams from around the world competing in multiple formats. The official tournament circuit is open to all players who meet certain criteria and has been running for two years now. Other popular tournaments include the ESL Go4 Cups, where amateur teams compete on a weekly basis in online qualifiers, as well as invitationals hosted by third parties such as Twitch Rivals or FACEIT.
In addition to these larger competitions, bookmakers also offer bets on smaller-scale leagues like GLL's Apex Open League and ALGS Summer Circuit. These provide great opportunities for experienced gamers who want to test their skills against other talented players. In addition, many bookies will also accept wagers on non-official events such as showmatches between streamers or friendly matches between pro teams.
All these options make it easy for any punter to find an event that fits their needs and interests perfectly without having to rely solely on major tournaments with big prize pools. With so much variety available, there's something exciting happening almost every day – perfect for those looking to get into esports betting! As you can see, Apex Legends Esports betting provides plenty of chances to win big while enjoying some thrilling competition at the same time. With that said, let's move onto strategies for successful betting…
Strategies For Successful Betting
Before placing bets on Apex Legends, it is important to understand the strategies that are commonly used by successful bettors. Some of these include: doing research, understanding the rules and regulations of the game, evaluating past results, monitoring player performance and team form, setting realistic goals, managing your bankroll effectively, taking advantage of promotions and bonuses offered by betting sites and tracking your bets & winnings.
Do Your Research
Researching a tournament or event before you place a wager can give you an edge over other bettors who may not have taken the time to do so. Knowing how teams stack up against each other in terms of skill level, strategy or even playing style can help inform decisions about which team has better chances of winning a certain match-up. It's also beneficial to familiarise yourself with the format being played at any given event as this will influence what kind of strategies teams might employ during their matches.
Set Realistic Goals
No matter what type of betting strategy you use when it comes to Apex Legends esports betting, it is always best to set realistic expectations for yourself. Don't expect huge wins every time; instead focus on smaller wins that build incrementally over time while avoiding large losses due to rash decisions. Making sure that your expectations align with reality helps ensure that you don't become overly optimistic or pessimistic when it comes to your overall success as an esports bettor.
Having established a good foundation for successful betting through research and goal setting, the next step involves tracking your bets & winnings in order to analyse trends and make adjustments accordingly.
Tracking Your Bets & Winnings
Keeping track of your bets and winnings is key to successful Apex Legends esports betting. Before you start placing wagers, make sure you have a record-keeping system in place so that you can easily identify when and how much money was won or lost on each bet. There are several ways to do this, including using spreadsheets, online records systems, and even software programs specifically designed for sports betting.
The most important thing is to keep accurate records of the games you've wagered on, the amount of money placed, and the outcome (win or loss). This will help you stay organized and ensure that all your wins are properly tracked. To get started tracking your Apex Legends esports bets and winnings, consider creating a table like the one below:
| Date Placed | Wager Amount | Outcome |
| --- | --- | --- |
| 3/20/21 | $100 | Win |
| 4/3/21 | $50 | Loss |
| 5/15/21 | $150 | Win |
By keeping detailed records of your bets and winnings, you'll be able to see at a glance whether or not your Apex Legends esports gambling strategy is working – enabling you to adjust as needed in order to maximize profits. Additionally, it's important to know the legalities & regulations surrounding sports betting in your jurisdiction; we'll discuss those next.
Legalities & Regulations
As you begin taking your betting to the next level, it is important to understand the legalities and regulations of esports betting. The laws governing sports gambling can vary from one country or state to another, so it's essential that you familiarize yourself with local guidelines before getting started. Here are a few key points to keep in mind:
Betting Age – In most jurisdictions, players must be 18 years of age or older in order to legally bet on esports matches. It's best to check your local laws regarding minimum legal age requirements for online gaming activities.
Licensing Requirements – Depending on where you live, there may be licensing requirements for operating an esports betting site. Be sure to research any potential license fees associated with setting up such a business.
Taxes & Reporting – Keep in mind that winnings from esports bets may be subject to taxes depending on where you reside. Additionally, some countries require reporting of all winnings from online gambling activities as well.
Advertising Rules – When advertising or promoting your esports betting website, make sure you comply with all applicable rules and regulations related to marketing practices and consumer protection measures. These include Truth-in-Advertising Laws (TILA), Fair Credit Billing Acts (FCBA), and Electronic Funds Transfer Act (EFTA).
In summary, responsible esports betting requires knowledge and understanding of both federal and local laws governing the activity. By ensuring compliance with relevant legislation, participants protect themselves against possible fines or other penalties while keeping their hobby enjoyable and profitable at the same time.
Frequently Asked Questions
What Payment Methods Are Available When Betting On Apex Legends Tournaments?
When it comes to esports betting, being able to make payments quickly and securely is essential. This article will explore the payment methods available when you're looking to bet on Apex Legends tournaments, so that you can be sure your funds are safe and sound.
The most common form of payment accepted by esports bookmakers is a credit or debit card. Most major cards such as Visa and Mastercard are usually accepted, but it's always worth double-checking with your chosen bookmaker before signing up. E-wallets such as PayPal, Skrill and Neteller are also widely accepted. These offer more security than using a card directly, allowing for faster transactions without having to store sensitive information online.
Cryptocurrency has seen an increase in popularity due to its decentralized nature and low fees associated with transactions. Bitcoin is the most popular cryptocurrency used for betting, although some other coins such as Ethereum may also be accepted by certain operators. Lastly, prepaid cards like Paysafecard are becoming increasingly common among those who prefer not to link their bank account details online.
No matter which method you choose, taking the time to research different payment options can help ensure that your money remains secure while making bets on Esports events – especially when playing Apex Legends!
Are There Any Bonuses Or Promotions Available For Betting On Apex Legends Esports?
When it comes to betting on esports, bonuses and promotions can be a great way for players to get more out of their wagers. When it comes to Apex Legends tournaments, there are plenty of offers available that bettors should take advantage of. From free bets to special promos, here's what you need to know about the bonuses and promotions up for grabs.
Free Bets
One of the most popular types of bonus offered when betting on an Apex Legends tournament is a free bet. This type of offer typically requires no deposit or only a small one depending on the bookmaker. As its name suggests, this gives players the chance to try out the markets before risking any real money. Free bets also often come with other conditions attached such as minimum odds or expiry dates so make sure you read all the terms and conditions carefully before placing your bet.
Special Promotions
In addition to free bets, many bookmakers will also run exclusive promotions related to specific events or tournaments in order to encourage more people to join in on the action. These may include enhanced odds or boosted returns if certain criteria are met during a match or series which can really help boost profits for savvy punters who keep an eye out for these opportunities. It's always worth checking back regularly as new deals are being added all the time!
Maximise Your Profits
Whether you're just getting started with esports betting or already have some experience under your belt, making use of bonuses and promotions can be a great way to maximise your profits while having fun at the same time! With plenty of options available from different bookmakers, take some time to compare what each has on offer and pick those that best suit your needs – happy hunting!
Are There Any Restrictions On Who Can Place Bets On Apex Legends Tournaments?
When it comes to placing bets on tournaments, there are certain restrictions in place. Whether you're a veteran or new to sports betting, knowing the limits is key for successful betting and avoiding any potential legal issues. In this article, we'll cover all the details regarding who can bet on Apex Legends tournaments and any other requirements that need to be met.
To start with, anyone over the age of 18 is allowed to place bets on Apex Legends tournaments. This requirement applies regardless of your location – if you are legally able to gamble in your country or state, then you will be able to bet on Apex tournament matches as well. Additionally, some countries may have further restrictions due to their laws so make sure you check these before trying to place a wager.
In addition to being of age, you should also ensure that online gambling platforms accept players from your region before signing up and depositing money into an account. Different sites offer different services depending on where they are based, so it's important that you find one which allows users from your area. Finally, most bookmakers require identification verification prior to processing withdrawals; this is done for security purposes and helps them comply with anti-money laundering legislation.
No matter what kind of gambler you are – recreational or professional – understanding these restrictions is essential when getting involved in esports betting. Make sure you do plenty of research before attempting any real money wagers so that you know exactly what's required for placing bets at each site. That way, you won't run into any issues down the line!
Is There A Minimum Deposit Requirement For Betting On Apex Legends Esports?
Sports betting is a popular pastime, and esports tournaments are no exception. Whether you're looking to place bets on Apex Legends or any other game, one of the first things that comes to mind is whether there's a minimum deposit requirement for participating in wagering activities. In this article, we'll explore the answer to this question and what factors may affect your decision when it comes to making deposits into an online sportsbook.
Before getting started with any type of sports betting activity, it's important to understand the regulations surrounding such activities. Each country has its own laws regarding gambling so make sure you familiarise yourself with these before placing any real money bets. Additionally, different nations have different age restrictions as well as conditions which must be met before someone can engage in sports betting related activities.
When it comes specifically to Apex Legends esports betting, most bookmakers don't require players to make a minimum deposit amount in order to participate in wagering activities. However, certain sites do impose certain limits on how much money players can deposit at once – usually $10-$50 depending on the platform used and where they are located geographically. That said, while some operators may offer bonus funds as part of their welcome package or promotional offers, these bonuses often come with additional terms and conditions attached including rollover requirements and maximum cashout amounts etc., so always check the fine print before accepting them!
Regardless of whether there's a minimum deposit requirement for Apex Legends esports betting or not, it's still important to practice responsible gaming habits when engaging in such activities. Make sure you set yourself a budget beforehand and never bet more than you can afford; also consider taking regular breaks from playing if needed too!
What Is The Best Way To Stay Up-To-Date On Apex Legends Esports Tournaments And Betting Opportunities?
Staying up-to-date on esports tournaments and betting opportunities is essential for any serious gambler. Knowing the ins and outs of Apex Legends Esports Betting can be tricky, so here are some tips to help you stay informed.
For starters, there's no better way to keep track of the latest news than by subscribing to official tournament mailing lists. This will give you exclusive access to upcoming events and announcements in a timely manner. You'll also get notifications when new matches or competitions begin. Additionally, you can use social media platforms like Twitter and Reddit to follow your favorite teams and players for updates directly from the source.
Another great way to stay informed about Apex legends esports tournaments and betting opportunities is by checking out dedicated websites that specialize in sharing information about these subjects. These sites typically have detailed reports on recent developments as well as expert analysis on various aspects of the game such as strategies used by top pros. They often provide links to live streams of major tournaments too, giving you a chance to watch the action unfold first hand! Finally, don't forget to read reviews written by other gamers who've already placed bets – their experiences can be invaluable in helping you make an educated decision about which team or player might win any given match.
In short, whether it's following official tournament mailing lists or relying on independent sources online, staying connected with what's going on in the world of Apex Legends Esports Betting doesn't have to be difficult – just do your research and you'll be ready for whatever comes next!
Conclusion
Betting on Apex Legends esports tournaments is a great way to show your support for the game and make some money while doing it. There are plenty of payment options available, including credit cards, PayPal and other e-wallets. Plus, many betting sites offer bonuses or promotions when you bet on Apex Legends tournaments. However, there may be restrictions in place depending on where you live so check with the sportsbook before placing any bets. Additionally, most sportsbooks require a minimum deposit amount before allowing you to place any wagers.

Staying up-to-date with the latest Apex Legends esports tournaments and betting opportunities is relatively easy thanks to social media networks like Twitter and Facebook. You can also find out about upcoming events through various gaming websites and forums dedicated to esports betting. Finally, we recommend researching each sportsbook thoroughly before choosing one as not all of them are created equal.

In conclusion, betting on Apex Legends esports tournaments can be an exciting and rewarding experience if done correctly. Be sure to research the different payment methods available as well as any restrictions that may apply based on your location prior to placing any bets. Furthermore, keep yourself updated with upcoming events by following relevant sources online for maximum success when betting on Apex Legends!
Related Pages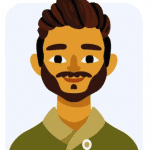 James Reynolds Johnson is a seasoned expert in the world of online casinos. With over 10 years of experience in the industry, James has a wealth of knowledge about the latest casino games, trends, and technologies. He has worked with some of the top online casinos in the world, providing expert analysis and advice on everything from game selection to payment methods. James is passionate about helping players find the best online casinos that offer fair games, excellent customer support, and generous bonuses. When he's not writing or researching, James enjoys playing blackjack and poker.