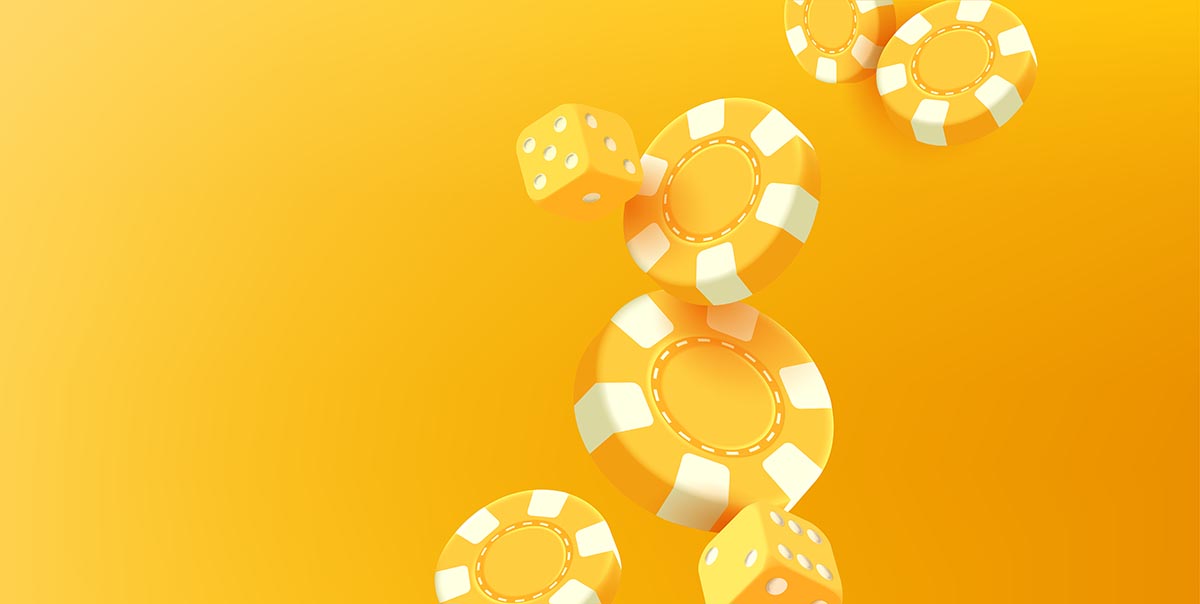 Casino Dice A to Z
They are made to be so exact that each one is made within a tolerance of just 0.0005 of an inch or its total allowable error within the die. Even the spots drilled in to create the markings for each side requires that the weight of the material filled, whether paint or something similar, is equal to the weight of the material removed. Casino dice are meant to have the same order of sides. 
How to prevent crooked dice?
Crooked dice are created to cheat through table games and such within the casino. A pair of crooked dice will have very small distinguishable features that differentiate them from precision casino dice that usually only a trained eye can spot. Crooked dice may have a different arrangement of the spots on the die's face. Another way of cheating through the dice is through "loaded dice" where a very small space is drilled behind the dots and filled with metal. This causes the dice to be heavier on one side, allowing the untouched sides to land face up with each roll. On the other hand, some crooked dice make use of "flats" which are dice with slightly larger dimensions of two of the sides resulting in a fixed roll.
These are prevented through security checks on the dice themselves or by the casino management. Official casino dice now normally include the serial number of the die, key letters underneath the spots, casino logo, or name. Casinos, on the other hand, use a boxperson to test the dice through a number of tests including a visual inspection, an electronic micrometer for size, balancing caliper for weight, and even a magnet to check for any added metal. 

How casino dice are made
Mass production of dice uses an injection molding process followed by painting and then packaging. However, these are normally imperfect standard dice that are far from the casino standard. Precision dice can be handmade but are normally machine-manufactured in the modern age.
Machine-manufactured dice are expected to have the material and weight evenly distributed, thus being precisely made. They are also expected to observe federally mandated tolerances when being manufactured. Once the dice are created, holes are drilled into the dice for their numerical symbol and then filled with a colored substance. However, the density of the substance that fills the holes must be equal to the density of the dice material before the holes were drilled in. So in essence, they need to equalize.

A Short History of Dice

While in today's world, we see dice as a tool for games and social interaction, it was once used for divination purposes. The Egyptians used dice as evidence of such units were found in their tombs and can be traced to as far back as 2000 BC. Even the earliest civilizations in the Americas used dice made of animal bone and used it to predict the future. Early Greek and Roman civilizations also used dice of various forms but mostly made out of ivory or stone. It was only until the 600 BC that traces of the cubical shape of dice originated in China. It was theorized that the dice from Asia may have made their way into Europe through the expeditions of Marco Polo in the 14th century.
Then in the early 20th century, handcrafted dice were made using cellulose nitrate in the 1920s. This changed in the 1950s when cellulose acetate was introduced as a more durable material in the trade. It was when plastic technology emerged that it also made its way into dice manufacturing as a more cost-effective method using plastic as the raw material.
Dice design has evolved over the centuries but casinos have retained the cubical nature of the unit. You'll notice that precision dice used in casinos do not feature cut corners. Cut corners or rounded corners reduce the randomness of the roll but have gained popularity in many board games because they are designed to meet certain safety standards for children. Casino dice are normally sized at 3/4 inch but can vary up to 5/8 and 11/16 inch.
Dice manufacturers
At present, a variety of dice manufacturers exist all over the world from Europe to Asia. However, only a handful specialize in manufacturing casino dice or precision dice. Here are a few we dug up:

* 521 Promo
Located in Hopatcong in New Jersey, the company also manufactures custom playing cards.
* Axtion
Located in Brussels, Belgium, the company specializes in bingo machines and other betting games like horse racing and blackjack, to name a few.
* Catalina Dice Limited
This company is located in Las Vegas, Nevada and specializes in creating casino dice.
* Gaming Partners International
Located in Northern Las Vegas, Nevada, this company manufactures casino table games and equipment worldwide.
* Midwest Game Supply
Located in Kearney, Missouri, this company manufactures casino dice and table game layouts including casino furniture.
* Luckicup Company
Located in Richmond, California, this company manufactures professional dice cups, dice game sets, and custom dice.
* Hendea Hardware & Plastic Production Co.
Located in Zhaoqing, Guangdong, China, this company specializes in casino supplies including poker chips, mahjong, and dominoes tiles.
* Longbright Games Products Co.
Located in Foshan, China, this company manufactures dice, poker chips, dominoes, and popular board games.